Top 3 Posture Supports of 2019
Comparison Chart of Over 25 Posture Supports
Product Name
Price Including Shipping
Design
Alignmed Posture
ShirtFull Review

5.0 out of 5
$90.13
Biofeedback T-shirt
PostureNowFull Review

4.75 out of 5
$44.90
Trainer
Posture MedicFull Review

4.50 out of 5
$49.95
Trainer / Support
ShouldersBackFull Review

4.25 out of 5
$65.90
Traditional
LumoLiftFull Review

4.0 out of 5
$79.99
Trainer
Bax-UFull Review

4.0 out of 5
$89.90
Traditional
Spinal QFull Review

4.0 out of 5
$350.00
Traditional
Intelliskin AirStreamFull Review

4.0 out of 5
$115.00
Biofeedback T-shirt
Intelliskin FoundationFull Review

4.0 out of 5
$100.00
Biofeedback T-shirt
SpiderMed IIFull Review

4.0 out of 5
$59.90
Trainer
StandUpStr8Full Review

4.0 out of 5
$55.07
Trainer / Exerciser
Body-Rite Posture
PleaserFull Review

4.0 out of 5
$61.95
Counter balance system
ITA-MED
Posture CorrectorFull Review

4.0 out of 5
$59.48
Traditional
Str8-n-UpFull Review

4.0 out of 5
$43.80
Trainer
XforceFull Review

4.0 out of 5
$31.94
Traditional
FaburoFull Review

4.0 out of 5
$33.90
Traditional
XBack Posture
CorreXFull Review

4.0 out of 5
$159.50
Traditional
BacktoneFull Review

3.75 out of 5
$89.95
Trainer
Footsmart Posture
Corrective BraceFull Review

3.75 out of 5
$52.29
Traditional
Posture
PerfectFull Review

3.75 out of 5
$13.49
Traditional
FLA ProLite DeluxeFull Review

3.75 out of 5
$24.00
Traditional
PosturificFull Review

3.75 out of 5
$28.94
Traditional
iPostureFull Review

3.75 out of 5
$74.95
Trainer
Cincher
Back SupportFull Review

3.5 out of 5
$51.94
Traditional
Royal PostureFull Review

3.5 out of 5
$26.98
Traditional
BABAKA
Posture VestFull Review

3.5 out of 5
$34.22
Traditional
UprightFull Review

3.5 out of 5
$129.95
Trainer
*Prices are in US dollars. Cost may vary by retailer.  Shipping cost reflects continental US rates using the standard shipping option. Some retailers may offer an expedited shipping option for an additional charge.
What is a Posture Brace?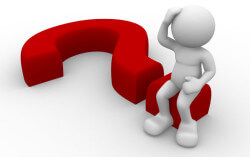 Posture braces, sometime referred to and sold as "clavicle braces", come in a variety of sizes, colors, and designs. They can assist individuals who have poor posture or shoulder slump by providing upper body support while serving as a gentle reminder to not slouch.
Poor posture is often developed as a result of the actions that we take on a daily basis. As we all know, repetitive actions eventually become habits.  In many cases bad posture is caused by one's occupation. For instance, office workers and truck drivers are at high risk for developing poor posture. A support is an excellent tool that can assist with getting one's posture back in order.
The type and blend of material used to produce these medical devices often varies from one product to another. Several manufacturers use stretchable materials such as spandex, nylon, rubber or polyurethane to provide support while others are made exclusively from a non-elastic material such as cotton. In many cases, they are constructed using a combination of several different types of materials. The device is often fastened around the shoulders using a hook and loop system, plastic snap buckles, or simply stretched over and around the shoulders.
As for size, some devices are offered in several different sizes such as small, medium, large, x-large or xx-large. Others are simply sold as "one size fits all" and commonly feature adjustable straps to accommodate a person of just about any size.
There are gender specific products, such as posture bras for women, and then there are unisex products that can be worn by both men and women. Industry wide, the majority of braces that are produced are universal or unisex while there are a select few that are made for one particular gender or the other. While several manufacturers indicate that their product is unisex, some posture correctors appear a bit more on the feminine side than others.
In addition to gender specific supports, there are also devices that are designed specifically for use by children.
Some clavicle braces are designed to be worn under clothing while others can only be worn above or on top of clothing. Having the ability to conceal the fact that one is wearing a brace is often considered a desirable feature. Manufacturers typically strive to produce a product that is undetectable when worn underneath clothing.
In addition to traditional braces there are several new high-tech products that are available which deliver an audible alert or vibration whenever one fails to use good posture. Backtone and iPosture are two such products. There are even posture sensing devices that not only alert you when your posture needs correcting but also sync to one's smart phone. One such product, LUMOback, records valuable information including the number of steps that you take, calories burned, time spent sitting/standing, and sleeping habits. The company offers a free mobile app which allows you to track your progress when it comes to correcting your posture.
Qualities to consider when choosing a product
Comfort: One of the most important factors to consider is comfort. Some manufactures suggest wearing their product for the duration of the day while others suggest only wearing it for a few minutes each day. Either way, comfort should be a high priority. If the support that you choose is uncomfortable, you will likely discontinue use before experiencing any results of improved posture. Unfortunately, judging a product exclusively on appearance can be misleading as some of the less comfortable appearing devices can actually be quite comfortable to wear.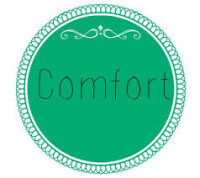 Take a look over the above comparison chart and read the product review of each device that you may be interested in. Each review will give an overview of the level of comfort that we experienced while testing out the product.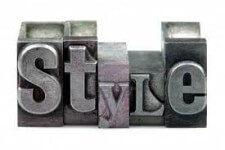 Style: While not nearly as important as comfort, appearance is an attribute that should also be considered. Do you prefer to wear your brace on top of your clothing or underneath? If you would rather wear it on top, style may be of high importance. Lets face it, there is no such thing as a fashionable support. Perhaps this is why most people prefer to conceal them underneath their clothing.
Also, you may want to take into consideration how masculine or feminine a product appears. While many are marketed as unisex, most men would prefer to not wear a brace that resembles a training bra.
Quality: Quality products not only last longer but are often more comfortable. How many times have you purchased something only to later find out that it falls apart after a short period of use? The quality of the material used can vary greatly from one product to another as well as how well it's constructed.
Generally speaking, the exceptionally less expensive products tend to suffer when it comes to quality issues. However, a higher-end more expensive brace is not necessarily an indicator of better quality. Once again, read over our reviews to get a better idea of the quality of the specific support that you are interested in.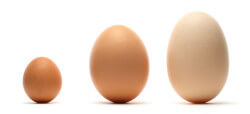 Size & Adjustability: Since everyone's body style is different, size and the ability to adjust is an important feature to take into consideration. Some manufacturers allow you to choose from several different sizes while others take a "one-size-fits-all" approach. If you do in fact decide on a non tailored product, consider whether or not you are able to adjust it. Non adjustable one-size-fits-all products may cause discomfort for certain body types.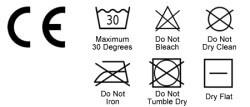 Cleaning: Care instructions are often overlooked by those who are shopping for a posture brace. Some are machine washable/dryable while others advise that their brace should be hand washed and air dried only. You will occasionally see one with dry clean only instructions. This is an important consideration as hand washing is less convenient and the need for dry cleaning can become costly over time.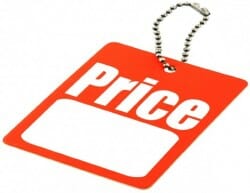 Price + Shipping & Handling: Price is a consideration that many put at the very top of their list. While most of us are conscious of a products price, this factor alone shouldn't be the very first priority when it comes to making a decision. There are some really comfortable and effective products out there that are in the lower to middle of the road price range as well as some that are not so comfortable and effective. The same holds true for higher priced products. Simply stated, it's wise to keep the price in mind but don't let the price alone determine your decision.
Also, be aware of the overall price of acquiring the device that you're interested in. Occasionally, you will encounter a manufacturer who offers their product at a low price but then charges an unreasonable amount for shipping and handling.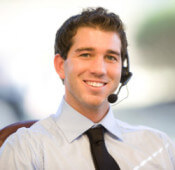 Customer Service: Customer service not only during the sale but after the sale is also important. Dealing with a reputable company who stands behind their product is always a plus. The product reviews featured on this site offer extensive details on customer service related issues such as shipping times, product problems and ease of return when applicable.
Frequently Asked Question
Do I need a prescription from a doctor?
What's the difference between a posture brace and a back brace?
Who can wear a posture brace?
How long can I wear one?
Do posture braces really work?
How do they work?
Does wearing a support restrict movement?
Are they comfortable to wear?
Will a brace fix my scoliosis?
Which posture brace is the best?
Will my insurance pay for a posture corrector?
How much do they cost?
Can a posture corrector help to ease back pain?
Can it help me at work?
Is it possible to use a posture brace with back problems?
How long do they last?
Can you wear a support brace underneath clothing?
Are posture correctors effective if you are overweight?
Can children under 18 years old wear a posture brace?
Where can you buy a support brace?

Do I need a prescription from a doctor?
The short answer is "No", a prescription is not required to purchase a posture brace. Such products are available for purchase online and at your local drug store over the counter. However, if you have any medical concerns, you may want to first speak with your physician before purchasing such a device to treat bad posture. In some cases obtaining a prescription can be beneficial as a prescribed device may be covered by your health insurance. See Insurance question below.

What's the difference between a posture brace and a back brace?
Often used interchangeably, a "back brace" or "posture brace" actually serve two entirely different functions. A back brace typically fits around the lower back or the lumbar area and is used to limit movement and provide support. They are often used to provide support for those who lift heavy objects. In addition, they can assist with back strains or sprains. There are also special braces designed to treat Scoliosis and other medical conditions.
In contrast, the posture brace focuses on providing support mostly to the upper back and shoulders or the clavicle area. Most are designed to prevent the shoulders from slumping forward by providing resistance to pull the shoulders rearward. After wearing one for a while your body will be trained to sit up straighter even without the use of a brace.

Who can wear a posture brace?
Such products are designed to help correct poor posture due to bad habits such as slouching down while sitting or leaning forward while working in front of a computer. Luckily posture issues caused by such habits can  often be corrected by retraining the core muscle group.
In other cases posture issues may be caused by genetics or an injury. These cases are often more complicated and should be treated by a qualified medical professional.

How long can I wear one?
Most manufacturers recommend wearing their product for only a few minutes each day. This is generally good practice as you do not want to become completely reliant on a support for daily use. Long term use can actually cause a posture condition to worsen when the device is not worn. As always, it's best to follow the instructions provided by the manufacturer of the product that you choose.

Do posture braces really work?
Absolutely. In most cases they are quite effective and can be an excellent tool to use. In addition to wearing a support device, one should also consider shoulder, back, and core muscle training. A combination of a brace in addition to exercise typically produces the quickest and best results.
Other times, such as in the case of injury, simply wearing a posture corrector will not produce results. These cases should be treated by a trained medical professional who will be able to recommend the best course of action.

How do they work?
While design varies somewhat from one product to another, almost all braces perform the same function which is to retrain the core muscle group in addition to the upper back and shoulder area. They often use an elastic material to provide resistance which helps to hold the shoulders and neck in the backward position.

Does wearing a support restrict movement?
Supports can restrict body movement somewhat which is exactly what they are suppose to do. Several manufacturers advise that wearing their product while driving or operating machinery may cause issues when it comes to having a full range of motion. Be sure to keep this in mind before attempting to perform any task which requires a full range of motion to complete.

Are they comfortable to wear?
The comfort level that you will experience greatly depends upon design, choosing the correct size and making the proper adjustments. A well designed correctly fitted device should be quite comfortable to wear. There is of course an adjustment period which can last for several days. During this period the body becomes accustom to the new "normal" position of your shoulders and back. After all, you are changing the sitting or standing posture that has been used for months, perhaps years in the past. Some discomfort should be expected during the initial adjustment period.
If you continue to experience discomfort after several days your device may be sized wrong or in need of adjustment. In this case you should refer to the instructions provided by the manufacturer. Other times a poor product design is to blame.

Will a brace fix my Scoliosis?
No. You should seek the assistance of a qualified medical professional for the treatment of a Scoliosis condition.

Which posture brace is the best?
This is an excellent question and one that is often asked. The truth is, there are several excellent products that are on the market today. What you will find is that everyone's circumstances are different and that a "best" posture brace for everyone does not exist. I've tried several different devices that I can recommend as well as a few that I would not recommend. Check out my product reviews for more information.

Will my insurance pay for a posture corrector?
In some cases you may be able to have a posture corrector paid for by your insurance company. Your physician may agree to write a prescription or letter of medical necessity for the product that you are interested in. From here you may qualify for reimbursement from your insurance company. Please be sure to check with your insurance company prior to making a purchase to ensure that they will cover this expense.

How much do they cost?
Some products cost as little as $5.00 while others can cost several hundred dollars. However, the average selling price is usually between $30-$100 for a decent brace.

Can a posture corrector help to ease back pain?
It's a fact that many of us experience back pain that is caused by poor posture. By correcting your posture you will not only look better but also feel much better. If bad posture is causing your back pain then by addressing the source you are sure to find some relief. Other times back pain is caused by an underlying issue that can't be corrected using an over the counter product.

Can it help me at work?
If your job involves sitting behind a computer for several hours each day or sitting in one position for several hours each day then you will likely find such a product to be helpful. Many people have experienced success correcting posture issues at work. In fact, an increasing number of companies are offering their employees such devices along with ergonomic seating to help prevent such issues.

Is it possible to use a posture brace with back problems?
Back problems such as back pain can be caused by bad posture. Other times it comes from another issue such as an injury or disease. If you have a known back issue then it's best not to use a brace without first consulting with your doctor.

How long do they last?
Most devices will only last for a few months before needing to be replaced. Over time the elasticity of most products stretches out and weakens. When this occurs one should discontinue use and replace. Check with the manufacturer to get a better idea of the average useful life of the brace that you are interested in.

Can you wear a support brace underneath clothing?
Today, several braces are designed to be worn underneath clothing. This is a popular option as most prefer to conceal their support. Be sure to read over the product specific instructions to confirm whether it should be worn above or underneath one's clothing.

Are posture correctors effective if you are overweight?
One concern expressed by many who are overweight is whether or not a posture corrector will be effective. The answer is yes, they are still effective as long as they are sized correctly. Take measurements of your chest and confirm these measurements with the manufacturers sizing chart prior to making a purchase. An incorrectly sized device will not only be uncomfortable to wear but will also be ineffective.

Can children under 18 years old wear a posture brace?
Children who are able to fit into a brace may be able to wear one. Measure them first then compare the results to the manufacturers specifications. Be sure to first check with your child's physician before allowing them to wear such a device or any other medical device.

Where can you buy a support brace?
They can be purchased online or at your local drug store such as CVS or Walgreens. You will find a much larger selection of products to choose from online where as retailers may only carry 1 or 2 models from perhaps one manufacturer.