☆☆☆☆☆ 4 Star Rating
About the AirStream
Just in time for summer, Intelliskin has introduced yet another addition to their product line. The AirStream tee is the latest in clinically proven apparel that promises improved posture by raising your postural awareness. This latest release offers similar features as their Foundation shirt that I just tested a few months ago, yet boasts improved breathability without sacrificing performance. This new feature makes it ideal for vigorous exercise activities as well as a day in the office.
But does this new product really stand up to all of its claims? In the past, I have tried the Foundation Shirt 2.0 with amazing results so when I was asked by Intelliskin to review their latest design, I couldn't have been more excited. For the next few paragraphs I'm going to share with you what I learned about this shirt and my experience testing it out.
Lets start by talking about the construction of the tee.
Fabric
Taking a look at the materials tag, the company describes the fabric that is used to create the AirStream as "CoolCue" which contains 80% cooling nylon and 20% spandex.
The manufacturer's tag further suggests that it's is made in the USA from imported fabric.
Design
The primary feature that differentiates this product from the others offered by Intelliskin such as the Essential and Foundation shirts is the breathable design. While the materials that are used to produce each of these shirts are quite similar, the increased use of a breathable power mesh material sets it apart from the other products that are currently offered by the company.
It's easy to see how this shirt would be cooler in comparison to the Foundation or Essential shirt. The back, sides, and armpit areas are made entirely from a stretchable nylon power mesh type fabric. In fact, the only part of the shirt that's not constructed of this fabric is the chest and stomach area.
Compare this to the Essential which features mesh over the shoulders and a small strip down the entire length of the spine or the Foundation shirt which uses the mesh material only across shoulder and upper back area.
Intelliskin classifies their shirts into two categories of use – Moderate Posturecue and Maximum Posturecue. The AirStream (along with the Essential line) both fall into the "Moderate" category and are designed for everyday use while the Foundation line offers a more aggressive approach to cuing your muscles that are responsible for proper posture.
With each, you can choose from three different styles – the Crew Tank, V-Tank, and the Tee. Each offer their own unique advantage.
How it works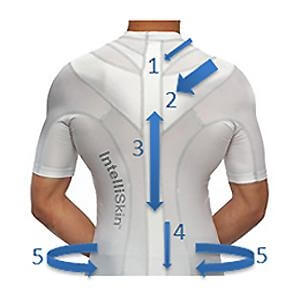 Perhaps one of the most commonly asked questions is "How do these shirts work?" In the past, if you wanted to correct poor posture, there was only one product to choose from which was your conventional posture brace. While such braces are just as effective today as they were in years past, they can be somewhat restrictive and uncomfortable to wear, especially during physical activity.
Several years ago, Dr. Tim Brown, an avid surfer and chiropractor, began experimenting with apparel that incorporated a technique known as Kinesio taping. Kinesio taping was developed by Dr. Kenzo Kase back in the 1970's and involves adhering strips of fabric tape onto the skin in key areas. The tape helps to relieve pain, provide support, and improve overall posture.
Dr. Brown basically took a compression fitted shirt and incorporated what he calls "PostureCue Technology" into the shirt which mimics Kinesio taping. The results: a non-restrictive comfortable garment that wears like a compression fitted shirt yet "cues" 20,000-80,000 nerve receptors to help realign your posture. His products are endorsed by several medical professionals and athletes as well as confirmed by various medical studies.
You can read more about Kinesio taping, Dr. Brown, and those who support his products here.
Sizes and color
The AirStream is currently only offered in black on black in 7 sizes: X-Small, Small, Medium, Large, X-Large, XX-Large, and XXX-Large. Sorry ladies, it doesn't appear as if Intelliskin is offering this particular shirt for women at this time.
It seems as if the company has redesigned their website which now includes a sizing calculator which make choosing the right size much easier. The last time that I ordered, I had to look at a weight/ chest size chart in order to choose the correct size. Now, you simply select your chest, weight, and waist from the drop-down menu and the calculator will then compute the correct size.
Remember, when measuring your chest be sure to go across the back, under the armpits and around to the front of your chest. Find your waist measurement by measuring around your body at the navel area.
Price
The Airstream currently retails for $110 plus $5 shipping and handling, bringing the total cost to $115. Compared to the Essential or Foundation shirt which can be purchased for $95 plus $5 shipping, the Airstream is about $15 more expensive.
My Experience
After recently testing out the Foundation shirt, I was ready to take on a new challenge and give the AirStream a try.
My package arrived in less than a week after traveling over 2,500 miles from Newport Beach, California to the east coast.
It arrived neatly packaged inside of a slightly transparent gray colored bag, folded and in pristine condition.
After removing the shirt from the package, I examined the craftsmanship of the product. It appeared to be well put together. One of the first features that I noticed was an addition of silicone bands at the bottom of the shirt as well as around each sleeve which help to keep the shirt in place. Another feature that I noticed was a change to the logo design that was printed on the shirt.
Upon first glance, it was obvious that the majority of this shirt is made from the power mesh material. This left me wondering how well the AirStream would perform in comparison to it's predecessors, the Essential and Foundation.
Performance test
The temperature climbed to 85° the following day which presented the perfect opportunity to field test my new tee. Unlike the Foundation shirt, which I wore primarily as an undershirt, I planned to wear this shirt by itself in order to test the cooling effect.
I started the day by carefully stretching the shirt over my body and pulling down the waist and arm bands to hold the shirt in place. The familiar skin-tight feeling was quite apparent yet was very soothing on the skin. I thought that the "PostureCue" effect was surprisingly strong considering that it's rated it as "moderate" by the company. As with the other Foundation shirt, there was a noticeable suggestive elastic tug on my shoulder which helped to signal me to keep my shoulders back and posture in line. So far, it seemed to be doing its job.
I began by performing a few stretches followed by a 5 mile run on hilly terrain. I could feel myself running taller as the shirt served as a reminder to maintain good posture. Naturally, with the midday temperature approaching 85°, within a few minutes I began to sweat profusely as the blazing sun began beating down on the black material. The light mesh material offered pleasant cooling relief throughout my run. The cooling effect was the next best thing to running shirtless, which of course nobody wants to see.
Afterward, I peeled the shirt off and threw it in the washer on the gentle cycle and hung it up to dry.
A few days later I put the shirt back on and left to practice my golf swing. I headed off to the driving range sporting my new shirt hoping to see improvement in my swing.
While at the range I hit a large bucket of balls and felt as if the fluidity of my swing had improved some. As a result, my consistency and accuracy showed signs of improvement.
Unfortunately, it's impossible to conclude that my swing had improved after just one visit to the range with my new shirt. Perhaps I was just having a good day? This sounds like a great reason to return for additional testing!
Curious to see how well it preformed while at work, I used the AirStream as an undershirt for 5 days. After achieving fantastic results in the past with the Foundation, I anticipated similar results with Intelliskin's latest product.
The AirStream did not disappoint when it came to workplace performance. Even while under my button-up shirt, the PostureCue effects were still apparent and kept me sitting up straight all day long, leaving my shoulders and back feeling relaxed at the end of each day. I would say that postural benefits of this shirt are equivalent to the Foundation, despite the manufacturers claims of being "moderate".
Overall thoughts and recommendation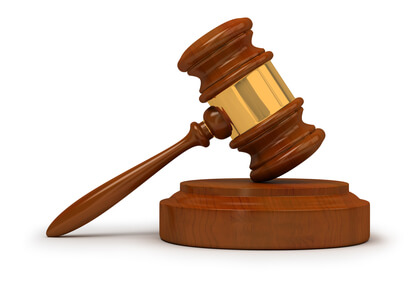 Once again, Intelliskin delivers as promised with a high performance shirt that keeps you upright and running cool, even during warm temperatures and an intense workout.
While tight fitting, the AirStream is comfortable and quite breathable in comparison to its predecessors. It signals your posture and helps to keep you "standing tall" whether you are going for a jog, swinging a golf club or seated behind a desk.
The addition of waist and arm bands prevents the shirt from riding up your back and arms during physical activity.
Overall, I would consider the AirStream a welcomed addition to the Intelliskin line. It's a product that I would recommend to anyone who is looking to keep their posture in check while working out or enjoying an evening out.
However, if you have no intentions of using the AirStream for physical activity, I would recommend saving $15 and go with the Essential or Foundation shirt.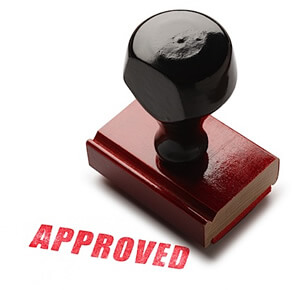 As for improvements to the shirt, the fit was excellent, the performance was great, but being only available in black, a white option would not attract as much heat from the sun. The company only seems to only offer this shirt in the color black at the moment.
If you are having a difficult time deciding between the three shirts that the company offers, the following should help you to decide.
Compare AirStream vs Foundation vs Essential shirts
First, there was the Foundation and Essential. Now, Intelliskin has added the AirStream. If you're anything like me, you may be wondering which one to go with. After all, on the surface they all appear quite similar – or are they?
According to the manufacturer, all three shirts have the following features in common:
Sports mesh panels
Posture specific core compression
Ergonomic seams and stretch panels
UV 50+ sun protection
Moisture wicking
Four way stretch
Anti-microbial
Anti Odor
Machine Washable
So what differentiates this shirt form the Essential and Foundation? I created the chart below to help those who are trying to decide which product to choose.
| | AirStream | Essential | Foundation |
| --- | --- | --- | --- |
| Posture Cue Level | Moderate | Moderate | Maximum |
| Fabric type | CoolCue | Cool Jade | Lycra Sports |
| Unique feature | Nylon Power Mesh back and underarm panels / Silicone bottom band / pool safe | Made from recycled Jade stone reduces skin temperature 3-4° F | Maximum performance and therapeutic benefit |
| Duration of use | All day | All day | Intermittent/ as needed |
| Price | $110 | $95 | $95 |
When making a selection, the first question that you may want to ask yourself is: What results do I desire from this shirt? If you are searching for a moderate use, everyday shirt, the AirStream or Essential would be a good choice. If maximum performance is most important to you, the Foundation shirt is the way to go.
If you are trying to decided between the AirStream and Essential, ask yourself under what conditions will this shirt be used the most? At work as an undershirt – the Essential would be a good choice. While working out or in warmer climates – perhaps the AirStream would be ideal.
Still Need Help Choosing a Posture Brace?
From posture supports and resistance trainers to biofeedback shirts, there are well over 100 products that are currently being sold in stores and online. With so many to choose from, finding one that delivers can be challenging to say the least.
After evaluating over 25 of the most popular products being sold, I have created this Posture brace comparison table which assigns a ranking to each product based on criteria such as comfort, effectiveness, innovativeness, durability, and cost.