☆☆☆☆☆ 3.75 Star Rating
Backtone Product Overview
Introduction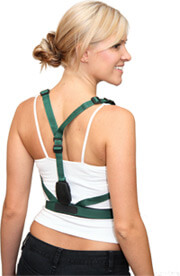 In a world where traditional posture supports once ruled, bio-feedback posture trainers such as the Backtone are quickly becoming a preferred method of correcting poor posture.
In the past, I have reviewed products such as the Lumo Lift, Spidermed, as well as the Iposture. What one characteristic do all of these products have in common? Instead of completely supporting your posture, these devices allow you to move about freely as they continuously monitor your posture. Whenever your posture begins to fail, they immediately alert you with either an audible alarm or vibration. Once the alert is felt or heard, you are then able to voluntarily correct your posture. Some products such as the Lumo Lift use software and complex algorithms to provide feedback on your posture throughout the day.
The Backtone has been around for well over a decade (2002) yet did not capture my attention until several months ago when I was researching posture trainers.
The Inventor
Lorraine Josey, a seasoned occupational therapist from the Queensland Australia area developed the Backtone Posture Trainer. The prototype of this product was created using a Tic Tac box and the inner workings of a singing birthday card. The Tic Tac box housed the electronic components of the birthday card which were attached to a series of straps. When these straps were pulled, this action would activate the electronic component and it would begin to "sing". This device was secured to her patients in such a way that it would activate whenever they slouched. The prototype was further developed and the Backtone was eventually born. It's currently sold worldwide in several countries including the US, Australia, and Turkey.
Description
Three main components make up the Backtone including the main body, waist belt, and two shoulder harnesses.
Main body: The main body is fairly small in size and performs several functions. Inside, there's a module that contains a switch device, speaker, vibrator as well as all of the electronic components to make it all work. This component also serves as an attachment point between the shoulder straps and waist strap
Waist Strap: This strap is made from an adjustable light weight webbing and snaps together using a buckle at the front. It attaches to the shoulder straps and main body and is used to hold the device in place.
Shoulder straps: These are also made from a light weight webbing and wrap under the arms, over the shoulders, and attach to a single adjustable strap which ultimately attaches to the main body. Each shoulder strap can be adjusted individually as can the single strap that connects to the body.
Before using the Backtone you must properly fit the device. This starts by first completely loosening the shoulder straps so that they are fully extended. Next, wrap the waist band around your lower waist and secure at the front while placing the shoulder straps over your shoulders and allowing to hang loosely. You will most likely have to make some adjustments to the belt in order to achieve a proper fit. The goal here is to secure the belt around your waist so that it's unable to slide up your waist without over-tightening it.
Once the waist band has been secured, sit up straight and tighten down on the shoulder straps until the slack is eliminated. You will want to adjust it so that as you begin to slouch it activates the alarm. Too tight and it will continuously remain activated. Too loose and it will not activate as you slouch. You might have to shorten the center strap if the alarm continuously activates.
How is it used?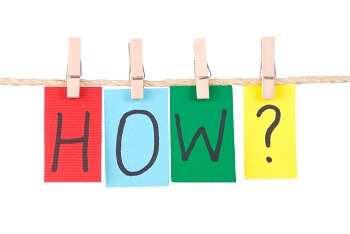 The manufacturer recommends using their device one to two times per day for 20 minutes. They suggest that it takes about 3 weeks to change poor posture habits so you shouldn't anticipate any immediate, long-term results.
Once the device has been fitted properly, it will alert you whenever your posture begins to suffer. Once the poor posture is corrected, the alert will stop on its own. With their latest model, the Backtone 4000, you can choose either an audible alarm or an optional vibration mode which will trigger a 5 second vibration whenever you begin to slouch.
The Backtone can be used while performing a variety of everyday tasks but may need to be adjusted accordingly.
It should be only be used a few minutes each day to help retrain your posture by forming better habits. This device is a coach that helps to retrain your posture by reminding you how to use good posture.
When using this device, it's important to keep in mind that poor posture does not occur overnight so correcting it may take several weeks. The goal is to retrain yourself to recognize good posture and develop the habit of using good posture on a regular basis. Over time, good posture habits will replace poor ones and you should be able to continue using good posture, even while not using this product. You will have to work on your posture habits which will require some degree of commitment and effort.
Price and Available Sizes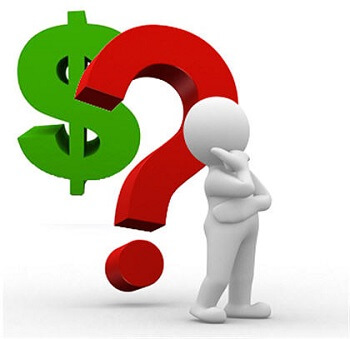 How much should you pay for the Backtone? If you are a US resident, you can not purchase this product directly from the manufacturer. Instead, you must purchase it through their recommended distributor. The total price is $89.95 with free shipping and handling. The cost is slightly higher than similar style posture trainers that are available.
This trainer can be purchased in three different sizes, small, medium, and large. The small size should fit waist sizes 20″-34″, medium 24″-39″ and large up to 52″. Adjustments can be made on all three sizes to fit your individual needs. Just be sure to choose one with a size range that will accommodate your waist size.
Product Recommendation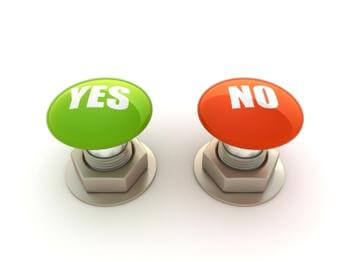 The Backtone has several desirable features that makes it stand out as well as a couple of undesirable features.
First, it's well designed and is made from durable nylon strapping material. Because of this, it should endure many years of use before having to be replaced.
Being a posture trainer and not a brace, it actually helps to retrain your posture and does not necessarily become a product that you will have to rely on every day indefinitely. When practicing bad posture over a period of time, we actually end up developing poor posture. Fortunately, with a helpful reminder we are able to break the habit of poor posture by becoming more aware of how to sit or stand each day. The Backtone effectively reminds us of what using good posture should feel like.
Perhaps the biggest drawback of this product is the need for frequent battery replacement.  If placed in audio alert mode, the battery should last for a very long time. However, when switched over to silent mode, the vibration will likely wear the battery down fairly quickly. It uses a 3 volt coin cell lithium ion battery (CR1225) which can be purchased for around $3 each. While the battery cost is not terribly expensive, the reoccurring cost of having to replace it several times can really add up.
Another downfall is the primitive technology used by this device. As we all know, computer technology has revolutionized the way live in so many ways and posture trainers have evolved in recent years. Other posture trainers such as the Lumo Lift are no larger than a couple of quarters in size and clip onto your shirt. They perform the same functions as the Backtone with several additional benefits. The Lumo Lift has a small sensor which can detect the position of your back and shoulders. It then uses an algorithm to determine when you are slouching. It collects information about your posture and syncs wirelessly to your smartphone or computer using Bluetooth technology. You can then use this information to track your progress. It even counts steps and calories for you. Best of all, at $79.95, it's actually less expensive than the Backtone.
So would I recommend this product? The concept behind the Backtone is superior to any standard posture support. Retraining poor posture is ideal and the Backtone will get the job done without any issues.
However, when it comes to value, higher-tech posture trainers with more features are available at a lower cost. If you are not necessarily interested in taking advantage of the smartphone tracking features and don't mind paying a little extra then this product wouldn't be a bad choice.
Pros vs Cons

Pros:
Durable, long lasting
Occupational therapist designed
Available in 3 sizes and adjustable
Coaches you to better posture
Optional vibration alert
Offers long lasting results
Cons:
Batteries must be replaced
Better technology available for the price