☆☆☆☆☆ 4 Star Rating
What is the Bax-U?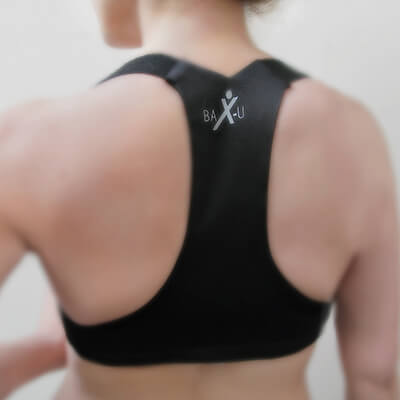 The Bax-U ("Back's You") is a traditional style posture brace that can be worn on top of or underneath one's clothing. The brace is manufactured in the United States and is made from 96% polyester and 4% spandex. It fastens around the chest and shoulders using elastic straps which utilizes a hook and loop (Velcro) attachment system.
The body of this device is constructed from two pieces of silky polyester material that are sewn together. The fastening straps are sewn in between the two layers.
The brace features one elastic chest strap that is 2″ wide. It wraps around from the rear and fastens at the front. It can be fastened in virtually any position due to the Velcro design.
Two 1.5″ wide shoulder straps on either side can be adjusted to provide various levels of support. Each strap first runs through a metal eyelet located in the upper shoulder area and then fastens at the front. As the straps are tightened, more resistance is provided and your shoulders are pulled backward into the "good posture" position.
The Bax-U has a thin and discrete profile that is virtually undetectable when worn underneath clothing. The shoulder and chest straps are the thickest component, measuring 2 mm in thickness. The actual body is very thin with a measurement of less than 1 mm.
Meet the creator of the Bax-U
Dr. Romina Ghassemi, a Chiropractor in San Pedro California, invented the Bax-U after listening to multiple complaints from patients of numbness and tingling in their fingers, headaches, neck pain, back pain, shoulder blade tension, degenerative arthritis, etc.
Throughout the years, she noticed that a startling number of individuals who voiced several of these concerns all had one characteristic in common which was poor posture.
In 2007, while on a flight home from a biomechanics seminar, she began to envision a solution that could help others overcome the common issue of poor posture. During this flight she started to sketch ideas on a napkin for a biomechanics backpack.
While developing this backpack (expected to be released in the summer of 2015), she began to envision and develop a posture support system which eventually became the "Bax-U". In 2009 her idea had become reality as she decided to move forward with the creation of her new posture support system.
The Bax-U is sold by Think Healthy, a California based company that is headed by Dr. Ghassemi. According to a filing with the California Secretary of Sate, Think Healthy was incorporated in August of 2010. The Bax-U is currently listed as a patent pending device with the United States Patent and Trademark Office. It's classified as an "Orthopedic back support device for medical purposes." In 2014 it was Registered with the Food and Drug Administration as a Class I medical device.
Dr. Ghassemi's credentials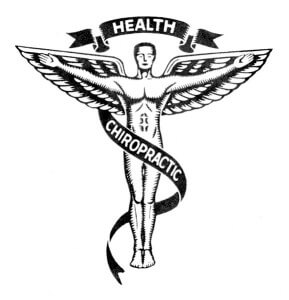 Dr. Ghassemi received her Doctor of Chiropractics in 1995 from the University of Southern California of Health Sciences. Her inspiration to pursue a career as a Chiropractor came after witnessing her mother taking multiple prescription pills each day for neck pain and headaches. Despite taking over 15 pills a day, her pain still persisted. She was interested in helping to heal her mother and others naturally without use of such medications.
Within three years of graduating college, Dr. Ghassemi opened her first practice where she worked as a biomechanical specialist. She continued working in this field for the next 13 years. In 2011, she created Opus Medical Center which is located in San Pedro California. Here she holds the position of clinic director. According to reviews posted online Opus appears to be a popular and well respected establishment in the area.
With a degree in chiropractics and nearly 20 years of experience in the field, it goes without saying that Dr. Ghassemi has the necessary knowledge and experience that one would expect from a creator of such a device.
How do you use it?
In order to ensure that the Bax-U works correctly, you must choose the correct size while ordering. This device is currently available in five different sizes so be sure to measure and choose carefully.
After unpacking your support system, feed the shoulder straps through each metal eyelet, wrap around and then fasten the Velcro "hook" against the "loop". At this point there is no need to be concerned about the position of the straps as they will be adjusted later.
Put the Bax-U on just like would a vest with the main body of the support against your back. Pull down firmly to ensure that it's positioned around your rib cage, just below your pectoral muscle. Grab a hold of the chest straps and fasten them together in the center of your chest. Don't over do it. Fasten snugly but not tight enough to leave a red mark when the support is removed.
Once the chest strap has been fastened around your rib cage and pulled down tightly, stand up straight and tall before proceeding. Momentarily unhook each shoulder strap one at a time in order to make adjustments. Adjust each strap until comfortable while ensuring that the brace is gently rolling your shoulders back.
Dr. Ghassemi suggests wearing the Bax-U for 2-6 hours every day. You should keep the shoulder straps in the same position each day although you may make adjustments after 6 weeks of use. According to the manufacturer, you should see results within a few weeks.
Color and Size Options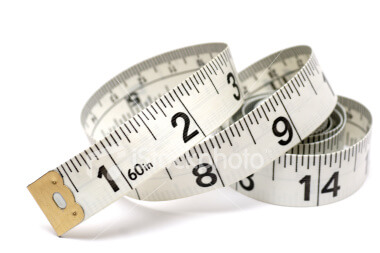 The device is offered in three different colors – black, white, and nude. As for size, you can choose between x-small, small, medium, large, and x-large.
In order to choose the correct size you must measure around your chest 1″ below your pectoral muscle. The following can be used as a guide while selecing your size:
X-Small 22″-26″
Small: 28″-34″
Medium: 36″-42″
Large: 44″-50″
X-Large 52″+
If your measurements fall in between these numbers the manufacturer suggests that men size up to the next largest size while women size down to the next smallest size.
Cost including shipping & handing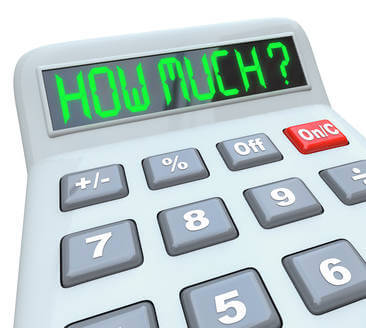 The Bax-U currently sells for $79.95 plus a flat rate shipping and handling fee of $9.95. For $19.95 you can expedite the shipping process and receive it within 2 days. The company currently ships to all 50 states in addition to the US Virgin Islands, US Outlying Islands, Puerto Rico, Northern Mariana Islands, Guam, American Samoa, and the Armed Forces America.
Overall, you can expect to pay roughly $90 for one support shipped to your doorstep using the standard shipping option.
In comparison to other posture braces, this one is slightly more expensive.
How do I get a Bax-U for free?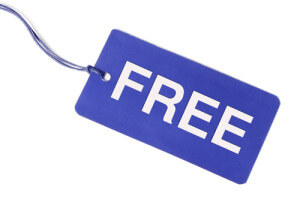 Is it possible to get a Bax-U for free? Yes, it's possible but it can be a process that requires some time and patience.
There are certain conditions that must be met and steps that will need to be taken in order to receive a posture support at no cost. Ultimately, it's up to your medical insurance provider to decided whether or not they are going to cover the expense of a Bax-U.
To be clear, Bax-U does not actually handle the insurance claim process, so it's necessary to first pay for the device out of pocket prior to requesting a reimbursement from your insurance company.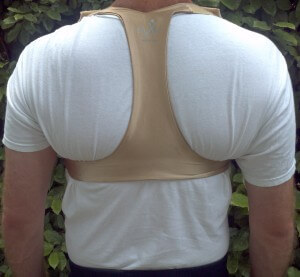 In order to become eligible for reimbursement you must have your doctor complete a prescription form deeming the Bax-U as a medical necessity. This form is appropriately named "Prescription and Certification of Medical Necessity" and can be obtained from the manufacturer.
Once your doctor has completed this short form, mail it to your insurance company along with the sales receipt from Bax-U. From here they should issue a refund as long as all conditions are met.
While the manufacturer suggests that you first purchase the Bax-U and then seek a letter of medical necessity from your doctor, a better idea would be to first ask your doctor if he or she is willing to complete the form prior to ordering. Also, check your insurance coverage to ensure that this expense will be covered. Most major medical insurance companies should cover such expenses.
Putting the Bax-U to the test
Arrival and assembly
Being chiropractor designed, this support system captured my attention and topped my list of products to try. Using a flexible fiberglass tape measure which can be found in the sewing section at Walmart, Target, Walgreen's or a number of other retail store, I measured around my rib cage as instructed on their website. With a 38″ chest, a medium size (BAX002) seemed to be the best fit.
Within a week, the Bax-U arrived neatly contained inside a long slender retail package along with a set of fitting instructions. After opening the package, I removed the support and closely examined how it was constructed. The main portion was created using two durable non-elastic pieces of polyester material. The elastic shoulder and chest straps were sewn in between the two layers using a fairly heavy-duty thread. I gave the straps a good tug and the treads did not show any signs of separation from the main body. Overall, it is very well constructed and seems to be a product that would easily stand the test of time.
I laid the Bax-U out on the table and guided the shoulder straps through the metal adjustment loops and then secured the straps using the incorporated Velcro fastening system. From here it was ready to put on.
Following the provided instructions, I put the support on by feeding it through each arm and across my back. Before securing the chest strap I pulled the support down around my rib cage and ensured that the straps were not twisted.
From here, I made some minor adjustments to the shoulder straps so that they were comfortable. The Bax-U was ready to go!
Bax-U provided instant support
After putting on the Bax-U, I noticed an immediate difference in my posture as my shoulders were pulled back and I felt myself standing taller. Looking sideways in the mirror I noticed a considerable difference in my posture. My initial thoughts were "Okay, so this is what good posture feels like".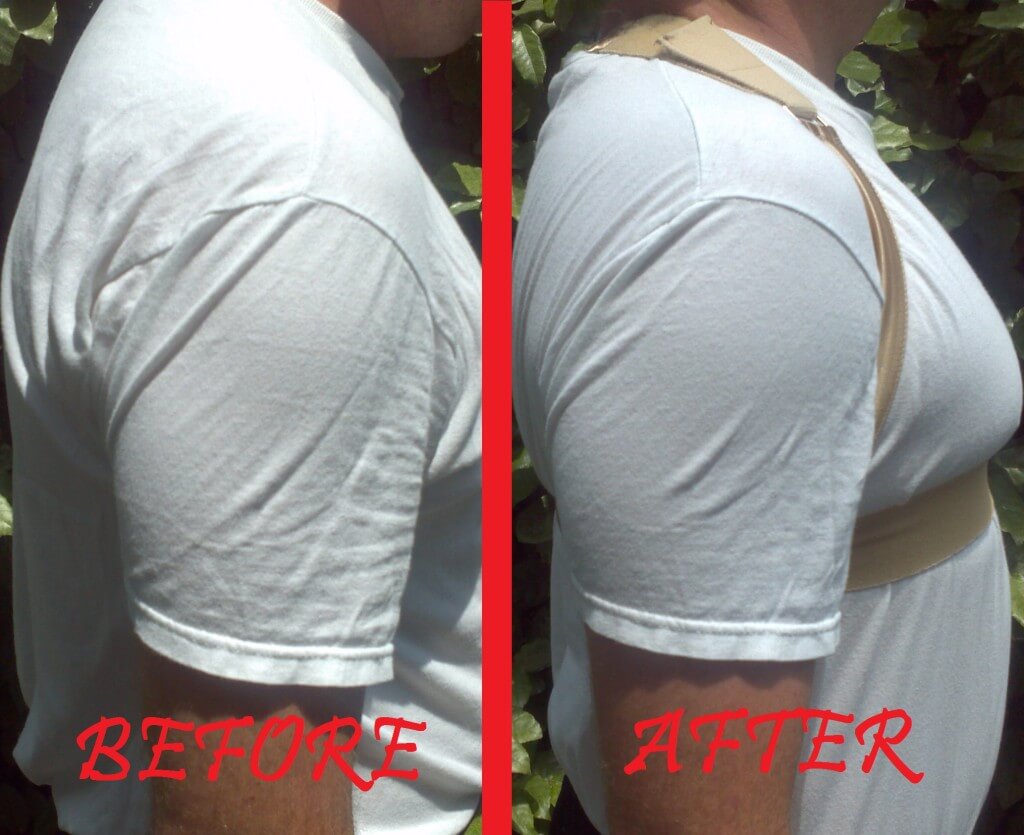 The first day I wore the Bax-U for about 3 hours while performing tasks around the house. After removing the support, my poor posture returned to "normal" within minutes. I understand that poor posture is a learned habit that does not happen overnight. It's going to take some time to retrain my core muscles to perform as they should.
The work test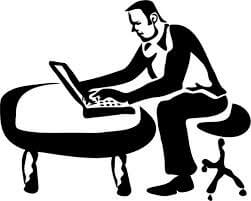 After experiencing immediate results while wearing the Bax-U at home, I took it to work the following day to put it to the test. I typically spend most of my work day seated and slouched over while working behind a computer. Since this is likely the main cause of my poor posture I anticipated that wearing this device at work would be the ultimate test.
During the first day of using the support at work I discovered that it's most comfortable when worn over top of an undershirt. If you do wear it against the skin be sure to secure the Velcro straps so that rough "hook" fabric is completely covered by the "loop" material. If you don't do so, the Velcro material will irritate your skin (I found out the hard way).
While seated, the posture support kept my shoulders rolled back as I sat up straight. As the day went on I noticed myself trying to lean forward to get a closer look at the screen. The Bax-U reminded me to bring my shoulders back. Whenever my body tried to slouch over I could feel the support tightening against my shoulder blades which served as a reminder that I was leaning forward. Once returned to the upright posture position, the tension subsided.
Each day I wore the support for four hours while loosening the straps for 20 minutes after the first two hours.
Comfort and mobility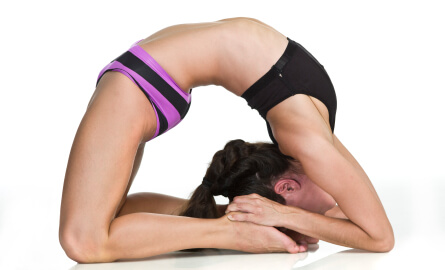 Comfort and mobility are two areas where issues commonly arise with many posture braces. This product excelled in both areas as it was not only comfortable to wear but was also non-restrictive.
As mentioned, I found the Bax-U to be most comfortable when worn on top of an undershirt. The straps that go under the armpits are flat so they distribute resistance across a greater surface area. Being wide, this helps prevent the straps from digging into your skin. It is quite comfortable unless you begin to slouch over. When this occurs you will feel a tightening in your shoulders which makes you want adjust your posture into the upright position. After all, if it were comfortable to lean your neck and shoulders forward while wearing this device it would defeat the purpose. You want that reminder to keep your shoulders back and your neck straight. The Bax-U is very comfortable as long as your are practicing good posture.
Some posture braces restrict your mobility, not allowing you to perform certain activities. This product proved to be a winner in this aspect. Due to it's open-arm design, I had a full range of motion in my arms and upper body. This allowed me to perform everyday tasks such as bending over to pick items up, yard work, biking, driving, golfing, exercising, as well as a number of other tasks. I was able to wear it while performing these tasks without any issues all while practicing good posture.
Concealment
One of my greatest concerns with this device or any other posture support system is the ability to conceal it so that it's not noticeable. As a male, I'm conscious of my appearance while wearing anything that even remotely resembles as bra.
Bax-U's slogan is "Good to go and nobody has to know". Okay, that's great but does it really hide well underneath clothing?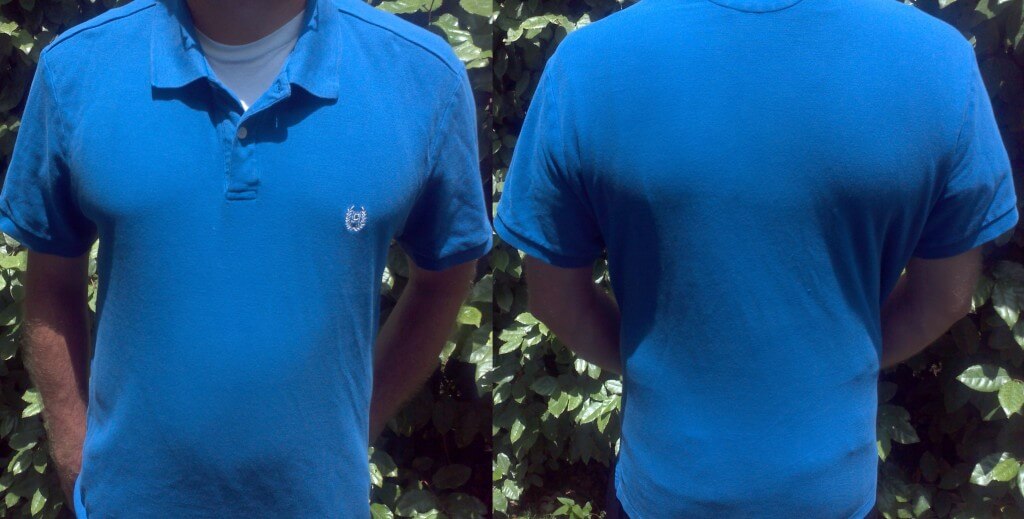 This product is one of the thinnest that I have seen which is necessary if you are interested in hiding it from others. On most days I wear the support on top of an undershirt and then cover it up with a dress shirt, polo, or t-shirt. I found that it's impossible to detect while wearing regular fitting clothing. If you wear extremely tight form fitted clothing then you will likely see the strap lines. For most guys, this will not be an issue.
So yes guys, this device conceals very well when worn underneath regular fitting clothing.
Keeping a support brace hidden is obviously not as great of a concern for women as it is for men.
If you are a woman who is interested in this product, It's good to know that the Bax-U can be worn with or without a bra however, the brace itself does not provide any breast support.
Effectiveness and overall thoughts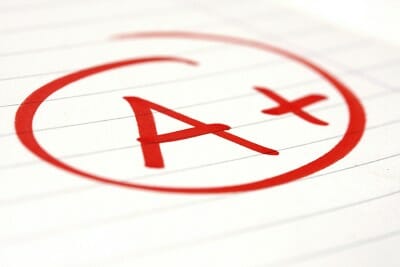 I've been using the Bax-U for over two weeks now and have recently noticed a tremendous improvement in my posture and a greater awareness of my posture even while not wearing the support. During the first two days I would resume "bad posture" soon after removing the support but within a few days of using it, I subconsciously started to correct my posture if I began to slouch. The Bax-U really was starting to retrain and build my muscle memory so that I could eventually use good posture without the support. This is very important as no one wants to make any posture brace a permanent part of their wardrobe. Muscle memory should eventually take over and your core muscles should ultimately do the work for you.
Overall this product has proven to be comfortable, easy to use, concealable, and most importantly effective. I was able to perform everyday tasks without an issue and my posture is showing signs of improvement even while not wearing the device.
Being designed by a chiropractor with nearly 20 years experience is a definite plus. Dr. Ghassemi knows the importance of good posture and has used her education and experience to design a product that is comfortable and works.
The Bax-U is a product that I would highly recommend to anyone who is looking to improve their posture. It is, without a doubt, one of the best posture braces out there.
Here are a few key points to weigh if you are considering the Bax-U: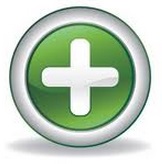 Positives:
Designed and sold by a seasoned chiropractor
Can be easily concealed underneath clothing.
Fits great – available in three different sizes and each size is adjustable for a custom fit
Comfortable and lightweight.
Non-restrictive – can be used anywhere – at work, the gym, or around the house
Durable – well constructed should last a long time
Unisex – Can be worn by both men and women
Reimbursable by most major insurance companies
Can be worn by children
Made in the USA
Corrects your bad posture – It works as intended!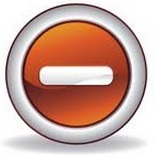 Negatives:
The price is slightly higher than average
When worn against bare skin you must completely cover the Velcro to avoid irritation
Still Need Help Choosing a Posture Brace?
From posture supports and resistance trainers to biofeedback shirts, there are well over 100 products that are currently being sold in stores and online. With so many to choose from, finding one that delivers can be challenging to say the least.
After evaluating over 25 of the most popular products being sold, I have created this Posture brace comparison table which assigns a ranking to each product based on criteria such as comfort, effectiveness, innovativeness, durability, and cost.