☆☆☆☆☆ 4.75 Star Rating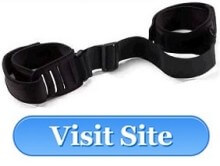 The PostureNow is perhaps one of the most well known posture trainers currently available on the market. What makes it so popular? Is it because the inventors made a successful appearance on the well known ABC TV show "Shark Tank"? Perhaps it was the product's subsequent appearance on major television networks such as CNN, Fox News, Discovery Health, and Lifetime Network? Or maybe, it's simply a great product that actually works?
I was curious to find the answers to all of these questions as well as others so I picked up a PostureNow to try out myself. Like the other posture trainers that I have reviewed in the past, I put this product to the test for a total of two weeks while documenting my results along the way.
Product description
This posture training system uses two adjustable armbands that are connected by an adjustable elastic strap. The armbands are secured around each bicep using a Velcro fastening system. Each band has three adjustment slots where the armband tails can be fed through and secured.
The back strap is made from a moderately thin elastic material and is joined to each armband using a hard plastic loop connector. The elastic strap is attached on one side of the plastic connector , the other side is joined to the armband using a very short piece of polyester strapping. This strapping is sewn onto the armband portion in two places and uses a small piece of fabric backing to reinforce the connection point.
A hard plastic slide allows you to adjust the overall length of the back strap. A small strip of reinforcing elastic fabric is sewn into the band where it attaches to the adjustment slide. The reinforcing fabric helps to strengthen this stress point as it's most vulnerable to separation.
As for the armbands, each cuff is made from a strip of neoprene material on one side and a Velcro strip sewn onto the other side. The Velcro side is primarily made from the soft "loop" material with a 1.25″ piece of the rougher "hook" material at the very tip of the strap. This is used to attach the two pieces together to form the cuff.
The buckle end of the arm band is slightly wider than the band strip (3 inches) and has three adjustment slots. The adjustment slots are reinforced with a vinyl-like material on each side. Stitching was added around each slot opening to strengthen this area.
While conducting initial research on the  PostureNow, I had read several Amazon reviews of people complaining of quality issues. After seeing and handling this device myself, I'm certain that either A, there was a design flaw or quality control issue issue at one point in time that has since been resolved or B, these reviews were the efforts of a competing manufacturer.
In my opinion, the PostureNow is very well constructed. I deliberately pulled hard and jerked each cuff in opposite directions in an attempt to separate the seams with no luck. It's without a doubt built to last.
The Creators
Anyone who has watched the PostureNow audition video on Youtube will immediately conclude that the creators are a couple of characters. Mike Lane and Matt Franklin are friends and former coworkers who came together and formed the company Lane Franklin LLC which is based out of Portland, Oregon. The company was formed in March of 2009.
By profession, Mike was once a sales director for an art handling and shipping company in New York City. Matt lived in Portland and produced training videos for a high tech company. They have since left their careers to pursue the Lane Franklin business venture together.
The company all started with an idea and a $10,000 initial investment by Mike and Matt. After appearing on Shark Tank season 4 episode 3, they struck a deal with investor Mark Cuban worth $100,000 which helped them to move their company forward.
Matt and Mike – If you are reading this, inquiring minds want to know:  Now that your company is successful, How's that "one singular focus" that you spoke of in your audition video working out?
Available sizes
Like all of the other posture training systems that are available, the success rate of the PostureNow greatly depends on proper use. It all starts with choosing the right size.

The PostureNow is available in two different sizes – Regular and Extra-Large. I measured both sizes (not stretched) and came up with the following results:
Regular
Back strap length: 9.75″ up to 15.25″
Armband circumference 8.25″up to 15.5″
Extra Large
Back strap length" 13.5″up to 22.5″
Armband circumference 10.5″ up to 20.00″
The armbands and back straps on both the Regular and X-large measure 2″ in width.
Which size do I choose?
When placing your order, it's pertinent that you choose the right size. Unfortunately, the manufacturers sizing instructions are inadequate in my opinion.
As for helping you choose the right size, the manufacturer could have offered better advice. Here are their sizing guidelines:
Regular: Women's dress size: 14 and below. Men's shirt size: Small, Medium and Large.

Extra-Large: Women's dress size: 16 and above. Men's shirt size: X-large or XX-large
What about those who have broad shoulder or larger than average biceps?
I'm going to offer my suggestions to help you choose the right size.
Stand in the "good posture" position with your shoulders back and head up.
Using a flexible fiberglass tape measure (often used by tailors), have a partner measure from one side of your back at the armpit to the other side across the lower portion of your shoulder blades. Also have them measure the circumference of the upper portion of your biceps.
If your shoulder width is roughly 15.25 or less" and bicep circumference is less than 15.5" then a Regular would be the best choice.
If your shoulder width is greater than roughly 15.25″ and bicep circumference is greater than 15.5″ then an Extra-Large would be the best choice.
In the uncommon occurrence where you have a combination of a shoulder width and bicep circumference that does not fall under either choice listed, use the measurements listed above to help determine which may be the best fit.
If you have an abnormal upper body shape there is a chance that neither will fit. For instance, if your shoulder width is very small while your biceps are large, you may find that neither size fits. Be sure to check your measurements before placing an order.

The fitting process
Aside from choosing the right size, it's important to read the manufacturers instructions. It's easy to take one look at this device and think to yourself "Oh, I know how to use it". I must admit, I'm occasionally guilty of doing this myself. Chances are, if you don't follow the instructions you will not benefit from this product.
According to the manufacturer, the PostureNow should be fitted using the following technique:
Start by making a preliminary adjusting to the back strap tension band. Use the plastic slide to lengthen or shorten the tension band so that it's the approximate width of your chest from one armpit to the other. When adjusting the length, ensure that the band is in the relaxed position and not stretched.

Adjust each armband so that it's slightly larger than the circumference of your upper bicep area.

Slide your arm through one cuff and work it towards your upper arm. Ensure that the adjustment slots are located at the rear of your arms in the tricep area. Once you reach the armpit area you should then adjust the arm cuff if necessary. Do not over tighten as doing so will cut off your circulation.

Reach around and grab the other cuff with your free arm. Slide your other arm through the cuff as you would a jacket.  Once it reached your armpit area make adjustments if necessary.

Examine the tension band in the mirror while using good shoulder back posture. The band should be gently stretched across your back without any slack. However, it should not have any tension on it either. If there is any slack or extra tension on the band, remove by either lengthening or shortening the band until you find the perfect length.
There were a couple key points about the fitting process that are worth mentioning.
First, ensure that you adjust the arm cuffs so that they stay in place yet are not tight. During my first fitting attempt I fastened the arm cuffs too tightly. Within minutes of sitting in my office chair my hands started to tingle and go numb due to lack of blood circulation. I later adjusted the straps so that they were just tight enough to stay in place. Since doing so it was much more comfortable and I had no circulation issues.
Another point worth mentioning is that it's very important to adjust the tension strap to just the right length. Failure to do so will render this product useless because the tension strap is the key component of this posture training system. If it's too loose you will be unaware when you begin to slouch. If its too tight then you will quickly become annoyed with the constant tension and how restrictive it will become. The strap tension is the key to a successful experience.
How does it work?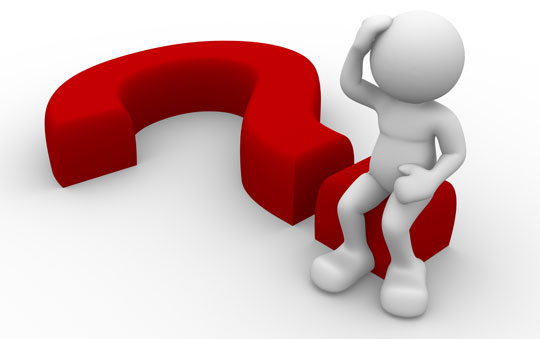 The concept behind the PostureNow is very simple but still seems to be misunderstood by some. If you are in search of support style posture brace then you are going to be disappointed with this product simply because it is not designed to provide support. It's actually designed to help you retrain the bodies core muscles to sit up straight and use good posture.
Many experts actually advise against wearing devices that exclusively provide support because they do the work of your muscles which can ultimately further weaken your postural muscles. A posture training system is usually a better choice because once you learn how to use good posture, wearing such garments will be unnecessary in the future as your muscle memory takes over.
So how does it work? When fitted correctly you should not feel the tension of the elastic band across your back. Whenever you begin to hunch over and allow your shoulders to move forward, the elastic band becomes stretched and creates noticeable tension across your back. You must then voluntarily respond by sitting up and pulling your shoulders back until the tension subsides and is no longer felt. At this point you have returned to the "good posture" position. While wearing it you are retraining your posture.  The manufacturer suggests wearing the PostureNow for 10-30 minute training sessions each day for 30 days.  Once retrained you will find yourself using good posture even without this training system.
The cost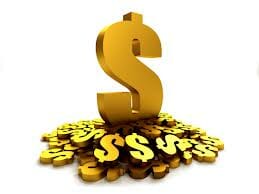 Whether you purchase the Regular or Extra large size you should expect to pay $39.95 plus $6.95 shipping and handling. The total cost to your doorstep: $46.90.  You are able to order multiples and pay no additional S&H charges. This means that you will pay $6.95 S&H whether you order 1 or 100 or 1000.
In comparison to similar products on the market, the overall acquisition cost is less than average.
Money back Guarantee?
The promotional video posted below is dated November 2010 and advertises a "90 day unconditional money back guarantee". This information is however no longer accurate as their website now advertises a 30 day money back guarantee. Their newer, shorter return policy is more in line with their competitors who are also offering a money back guarantee for 30 days or less.
How did it perform?

My PostureNow arrived packaged inside of a simple cardboard box which was shipped inside of a larger cardboard package. The small white box that contains the PostureNow had a label adhered which contained the words "PostureNow, "Regular" along with a standard UPC number. For the purpose of this review, I examined two different sizes, the Regular and Extra Large. In both cases the packaging was identical with the exception of a different UPC and either the words "Regular" or "Extra large" which of course indicates the size of the product within. Keep in mind, when you order you must choose one or the other.
Inside, there were fitting instructions, a thank you note from the creators Mike and Matt, and the product itself which was wrapped inside a small plastic bag.
I unrolled it and took a quick look over the directions. As instructed, I first adjusted the back strap and then made adjustments to the arm cuffs. In a matter of a few minutes I had it on and was using it while sitting down behind my computer.
It wasn't long before my hands started to go numb due to lack of blood circulation. From here, I quickly realized that I had the arm cuffs on entirely too tight. I removed it, fed the cuff tail through a different slot and then velcroed it in a different position so that it was barely tight enough to remain in place on my upper arms.
After adjusting the cuffs to a larger setting it was much more comfortable and I was able to wear it without any circulation issues.
Within a few minutes I began to unknowingly lean my shoulders forward and the band exerted a noticeable amount of tension on the center of my back. "Oh, I must be hunched forward" I thought to myself. After realizing that my posture was suffering I pulled my shoulders back and the tension subsided.
Although the manufacturer suggested wearing the PostureNow for up to 30 minutes a day, I wore it for over an hour during the first day so that I could become accustomed to it. During this time period I felt the tension band tighten nearly a dozen times as my body continuously became lazy and started to slouch forward. Each time I noticed the unpleasant tightening of the elastic band. Well, it definitely gets your attention whenever you start to slouch. Let's test it out for the next two weeks and see how it performs.
For the next 14 days I put this product to the test mostly while at work. I spent several hours each day typing behind a computer which was when my posture suffered the most. In addition, I used it around the house and while at the gym.
I wore it to work each morning for 30 minutes for a total of two weeks. I found that 30 minutes each day was only a small commitment and was very doable. While working I noticed a definite increase in my postural awareness. I would find myself constantly thinking about how my shoulders and back were positioned and knew that if I were to slouch the elastic strap would apply resistance across the center of my back.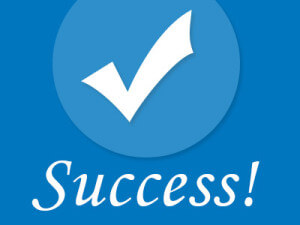 Within the first week I was able to spend the whole 30 minutes upright while avoiding any stretching of the elastic band for the most part. After removing it I continued to be aware of my posture throughout the day and would often catch myself if and when I started to slouch.
By the end of the second week I noticed a tremendous improvement in the awareness of my posture. I was able to wear it for the latter part of the week without activating the elastic band one time. While not wearing the PostureNow, I found myself slouching less and less with each passing day.  Success! It was actually working to help me retrain my posture.
While I was able to get in 30 mins per day while at work I still decided to try it in other situations such as around the house or while working out.
What I found was that while the PostureNow does not prevent you from moving, it does cause a constant stretching of the elastic band while doing activities such as bending over to pick something up. Constantly triggering the elastic band defeats the purpose of using this product. I did however find that it performs very well while going for a walk or while standing still.
Does it conceal well?
One major concern for many is whether or not this product conceals well underneath your clothing. While testing the PostureNow I wore it almost exclusively underneath my clothing and it is virtually undetectable. Some trainers/supports are thick and bulky. This one is very thin and can not be seen while wearing standard fitting clothing. If you wear very tight clothing you will of course be able to see the back strap and arm cuff lines.
I noticed that if you do wear it under your clothing after wearing it on top, you will have to shorten the arm cuffs to take up the extra slack allowed for the thickness of your shirt.
The bottom line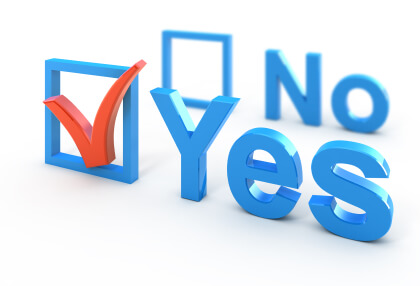 When fitted properly and used as instructed, the PostureNow is a fantastic product that produces results. You must be committed to retraining your posture otherwise you will fail regardless of which posture training system that you choose. Using a training system such as the PostureNow opposed to a simple brace or support is almost always a better choice as you are retraining your posture which boils down to correcting a bad habit.
By simply wearing this product for 30 minutes a day and making a commitment to bettering your posture, you will see results within the first week of use.
I found that wearing it while seated at work or while standing was the most appropriate time to use it. While it can be used during physical activity, it's not very effective because you are constantly stretching the elastic band. You don't want to train yourself to associate a simple task such as bending over with slouching.
You only have to use it for 30 minutes each day to retrain your posture. If you are able to stand still or are seated for at least 30 minutes each day and use it as directed then this product will work for you.
Order Here << Go here for more information or to order the PostureNow
Pros
Well built and durable
When worn properly it's comfortable
Requires only a small time commitment
It's a posture trainer not a support or brace
Can be easily concealed
Affordable- Only $47.00 shipped to your doorstep
30 Day Money Back Guarantee
Produces long-term results
It actually works!
Cons
Choosing the right size can be difficult
Still Need Help Choosing a Posture Brace?
From posture supports and resistance trainers to biofeedback shirts, there are well over 100 products that are currently being sold in stores and online. With so many to choose from, finding one that delivers can be challenging to say the least.
After evaluating over 25 of the most popular products being sold, I have created this Posture brace comparison table which assigns a ranking to each product based on criteria such as comfort, effectiveness, innovativeness, durability, and cost.