☆☆☆☆☆ 4 Star Rating
About the Faburo Posture Support
The Faburo posture corrector is a one-size-fits-all unisex device that is used to help correct poor posture. It is available in your choice of two colors – black or white.
This support is fully adjustable and is designed to fit chest sizes between 26″ and 40″. It features two shoulder straps that are made from a canvas-like material which can be adjusted up to 4.75″ using the provided metal slide buckles.
The main body and the waist belt are made from an elastic neoprene type material that is soft to the touch and moderately stretchable.
A Velcro hook and loop system is sewn into the waist belt and serves as a means to fasten the support around the waist. The total length of the waist belt is 44″ although due to the nature of the material, the belt can stretch up to 50″ in length. Keep in mind that the ends of the belt must be fastened together when worn which requires at least 2″ of overlap. In other words, if your waist measurement is greater than 48″, the Faburo will likely not accommodate your body.
In addition to the primary waist closures, this product features two smaller waist pulls, one on each side, that can be adjusted by pulling on the Velcro-backed elastic band and adhering each pull to the main portion of the belt.
Also, the lower area of the posture corrector contains two ridged straps that are approximately 4.25″ long which helps to hold the lower back straight and provides additional support.
One feature that makes this product unique is a series of ten 3/4″ magnets – five are sewn into the upper area and five are sewn into the lower portion of the support. These magnets run down the center of the support in line with your spine.
According to the manufacturer, this product can be worn under your clothing or over top of a bra.
Company Information

A limited amount of information about the manufacturer is known. What we do know is that this product is made by Faburo Inc., a company based out of Brooklyn, NY.
The company sells a handful of products including their posture corrector, memory foam pillows, and microfiber mops. Sales of these products seem to be conducted primarily on Amazon. As of this writing, Faburo does not appear to have a company website.
Based on the limited amount of information that I was able to gather, this company seems to run a fairly small operation.

Fitting Process
The Faburo comes with a set of short instructions and information on the product. Unfortunately, this information seems to have been translated from a language other than English using perhaps a computer program so it doesn't read very well. Drawing on previous experience from the use of other posture correctors and the limited information provided with the product, I was able to put together the following instructions:
Start by lengthening the shoulder straps by sliding the buckles all the way down to the lower portion of the body. These straps can be adjusted later in the fitting process to provide a better fit.
Loosen up the secondary elastic pulls and allow them to hang loosely.
Put the Faburo on as you would a vest with the Faburo label facing in towards your back so that it's not visible when worn.
Fasten the lower belt snugly, (but not too tight) around the waist.
Have an assistant adjust the buckle slides so that your shoulders are pulled back and the support fits comfortably to your body. You may have to re-position the waist belt as you make adjustments.
Pull the secondary bands to a comfortable level and fasten to the exposed Velcro portion of the belt. These additional bands are used to help tighten up the waist belt and provide extra support when needed.
Size and Color
When it comes to sizing and color, the company makes the selection process simple by offering a one-size-fits-all product and two color options – black or white. As previously mentioned, it can accommodate those with a chest size of 26″ to 40″. According to my measurements, the maximum waist size is somewhere around 48″.
Price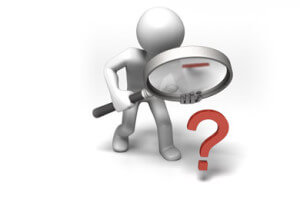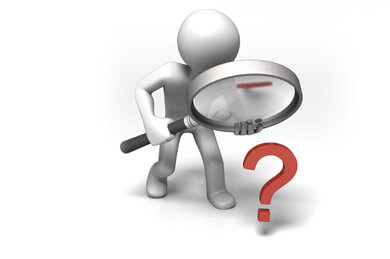 The Faburo currently sells for $25.95 plus $7.95 shipping and handling, bringing the total cost to somewhere around $34 shipped to your doorstep. Price-wise, when compared to similar posture supports that are being sold, this product falls somewhere in the middle.
Order Here 
Material and Cleaning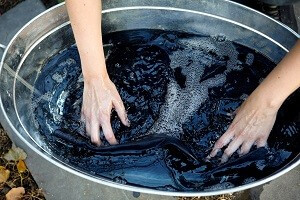 While examining the Faburo, I was unable to locate a materials tag on the product nor in provided instructions. However, as mentioned earlier, the main body seems to have been created from a neoprene material while the shoulder straps appear to be made from a thick canvas material. Pieces of pleather are used to reinforce some areas where material is sewn together, such as where the shoulder straps meet the main body.
In addition, a care tag is not sewn onto the device. The instruction card provided by the manufacturer offers the following suggestions when it comes to care:
Hand wash with mild detergent, bleach if needed. Air Dry.
My Personal Review
Unpacking and Fitting
For the purpose of demonstration I tested both the black and white posture correctors. The Faburo arrived neatly folded and packed inside of a ziplock style bag along with a small card which provided some product information as well as fitting instructions.  I unboxed it and followed the instructions as outlined above.
As a guy with a fairly large chest and long arms, I found that getting into the brace required a bit of maneuvering but was definitely feasible. In my case, the support seemed to fit best with the shoulder strap slide buckles fully extended to make the shoulder straps as long as possible.
Once the support was on and the shoulder straps were adjusted, I fastened the belt portion. Subsequently, I tightened the secondary pulls and fastened them at the front.
With the support on, I could feel an immediate improvement in my posture. My shoulders were held back into the good posture position and when I started to lean forward intentionally or unintentionally, a noticeable tightness in the armpit area would occur. This tightening served as an excellent reminder to tighten up my postural muscles and correct my posture.
While wearing it for the first hour I noticed a lingering "new product" chemical smell that started to become somewhat irritating. I knew that the smell was probably the result of the manufacturing process and that washing it would remove the smell. I soaked it in hot water with soapy laundry detergent, hand washed it, and allowed it to air dry before wearing it again. This cleansing process seemed to eliminate the new product smell.

Putting the Faburo to the Test
For the next 3 weeks I put the Faburo to the test, primarily while at work.
Most of my hours at work are spent hunched over a computer desk with little to no movement throughout the day. Due to my poor posture habits, my back and shoulders are often aching by the end of each work day.
After testing the support at home both on bare skin and on top of a t-shirt, I determined that it's much more comfortable when worn on top of a t-shirt. For the entire 3 week test period, I wore the Faburo on top of a t-shirt and under a button up dress shirt.
Which one did I wear most? The black or the white? Because I wear mostly light colored clothing while at work, I decided to go with the white which helped conceal it underneath my clothing. In addition, the black one seemed to attract more heat while in the sun.
By the way, if you are concerned about concealing this device, it's easily concealable and very difficult to detect as long as you wear lose fitting clothing.

Performance
So how did the Faburo perform? The simple answer is "as advertised". It kept my shoulders back and posture in line which helped to relieve back and neck soreness that I typically experience while not wearing a support.
While I did not test it very much outside of the work environment, I did wear it a few times while doing household chores such as taking out the trash, vacuuming and working around the house. In each scenario it preformed without any issues.
As for durability, over the course of 3 weeks it seemed to hold together fairly well with no visible signs of wear or tearing.
What About Those Magnets?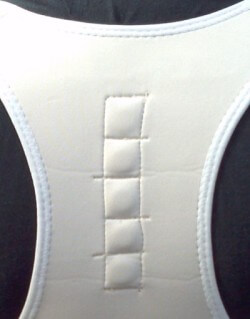 What about those 10 small magnets that are sewn into the support? What exactly are these used for?
While the manufacturer doesn't offer much of an explanation on these magnets, it is assumed that these are used to relieve pain. Magnet therapy has been around for years and while some people claim that it works, others believe different.
Here's a recent study suggesting that magnets are not an effective means to reduce pain.
My take on it is that while the idea seems very interesting, I can't say that I noticed any difference between this brace and others that I have tried which did not have magnets. In other words, they likely provide no benefit.
The Bottom Line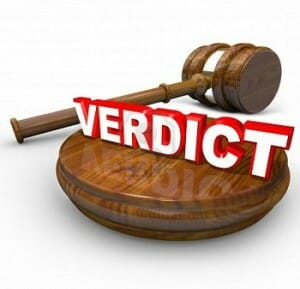 The Faburo serves a dual purpose which is to provide support and help to retrain your posture. It's fairly comfortable to wear and works as advertised.
When it comes to comfort, style, and effectiveness, I would rate it as a middle of the road product that provides a great value.
If you are looking for a decent support that will help to get your posture back in order and are not looking to spend more than $40, this product may be for you.
Pros v Cons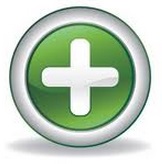 Pros
One-size-fits-all
Unisex
Effective
Fairly comfortable
Affordable
Concealable
Simple design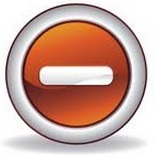 Cons
Your chest size must be less than 40″ and waist less than 48″
Smelly until its washed
Still Need Help Choosing a Posture Brace?
From posture supports and resistance trainers to biofeedback shirts, there are well over 100 products that are currently being sold in stores and online. With so many to choose from, finding one that delivers can be challenging to say the least.
After evaluating over 25 of the most popular products being sold, I have created this Posture brace comparison table which assigns a ranking to each product based on criteria such as comfort, effectiveness, innovativeness, durability, and cost.