☆☆☆☆☆ 3.75 Star Rating
Product Information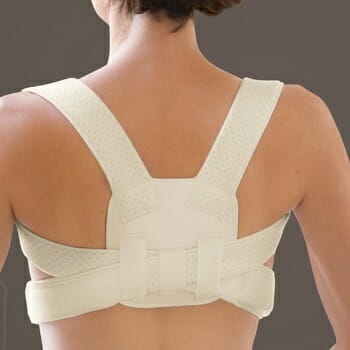 The Posture Corrective Brace is sold by Footsmart, a Norcross, Georgia company who as their name implies, specializes primarily in socks, shoes, and other footwear products. Footsmart was founded in 1989 and employs over 300 people. While their product line seems to focus around foot and lower body health care, they do sell a small variety of other unrelated healthcare products such as their posture brace.
Their posture brace appears to be a private label product that is sold direct to consumer on their website and also through an Amazon store. Based on user feedback, this support appears to be a fairly popular choice when it comes to supports for postural disturbances.
The Anatomy of the Brace
This product, like many others used for the same purpose, utilizes a series of straps to help hold the shoulders back and into the proper position.
It's an imported product that is made from 60% polyester, 17% rubber, 15% nylon, and 8% cotton and does contain latex.
The main body is made from a terry cloth material and has three belt loops sewn into the lower outer facing portion. The upper portion has two rigid shoulder straps sewn on at about a 45 degree angle. When worn, these shoulder straps pass over top of each shoulder, underneath each armpit, through the three belt loops at the rear and then back around to the front where they meet and attach together using a velcro hook and hoop material.
The straps are tightened to the desired tension and then secured to each other. For a cleaner look, the manufacturer suggest cutting off any excess strapping material using a pair of scissors.
How is it used?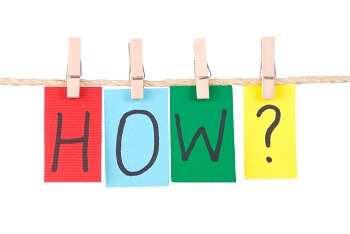 Those who have never worn a posture support may believe that it that should be worn for several hours each day. Some even try to sleep in their support. However, there is a method when it comes to wearing this support or any other.
First, understand that posture supports are not designed to be slept in. Doing so can do more harm than good.
Before using, it's important to achieve a proper fit. Start by putting on the support and sitting up in the good posture position. Adjust the shoulder straps until the shoulders are supported while preventing you from slouching forward while relaxed. The idea is to provide support and a suggestive reminder whenever your posture begins to fail. Avoid over-tightening which will cause excessive tension, holding the shoulders back in an unnatural position.
Once you have achieved a proper fit, it's a good idea to gradually ease your way into wearing a support by putting it on for a few minutes each day. Once acclimated, wear it as a training tool for about an hour or so each day. Wearing a posture support for an extended period of time is never idea. It should only be used as a training tool to help retrain you posture to normalcy. Long term use can actually cause your muscles to become weaker, further compounding the problem. Be sure to first speak with you physicians concerning your individual needs.
Poor posture is a learned habit and because bad habits are often difficult to break, it's unlikely that you will see long lasting results until after 3-4 weeks of training.
In addition to using a support, exercises to strengthen your posture plays a key role in restoring proper posture. There are a lot of simple exercises that can be preformed at home, with or without equipment. An inexpensive piece of resistance band exercise equipment can be quite helpful when preforming these exercises. Less than five minutes of exercise per day three to four days a week will help out tremendously.
Also, becoming more conscious of your posture will help to keep you sitting up straight all day long. Make it a point to occasionally ask yourself if you are using good posture and if not, take corrective action. There are actually electronic monitors such as the Lumo Lift which help to remind you whenever slouching becomes and issue.
Sizing & Color Options
To simplify matters, FootSmart only offers this support in one size which should fit most people with a chest size of between 22″ and 46″. Remember, when measuring your chest size, go around the back and under the armpits using a flexible tape measure. Ensure that the tape is straight all the way around. If your chest measurements fall within range, you are unlikely to have any issues fitting into this brace. If you are significantly smaller or significantly larger in size, it's best to look elsewhere as this product will probably not work very well.
As for color, it's offered in both white and beige. Note, the white may have a beige body with white straps.
How much is it?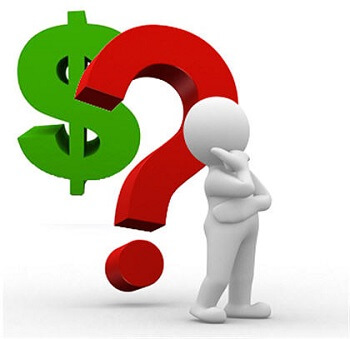 There are two websites where you can buy this support, directly from the Footsmart or from Amazon.
When purchased from their website, the price is $29.99. However, you must also pay about $9.00 in shipping as well as approximately $2.00 in sales tax, bringing the total to around $41.00.
Alternatively, you can save $6.00 by purchasing it from Amazon instead. They currently have it listed for $34.79 with free shipping.  At $35, it's one of the least expensive options available.
Can it be hidden underneath clothing?
For most who are considering a support, one of the most popular questions is whether or not it can be hidden underneath their clothing. Due to the nature of the support, the body area where the straps run across is fairly thick. The straps are also a bit meaty and will show underneath clothing.
In general, as long you wear looser fitting clothing, the outline will not be incredibly obvious but with tighter fitting clothing the outline will be noticeable. During the winter months while wearing heavier clothing, this will not be an issue. In the summer however, it's a factor that should be taken into consideration.
What are their customers saying?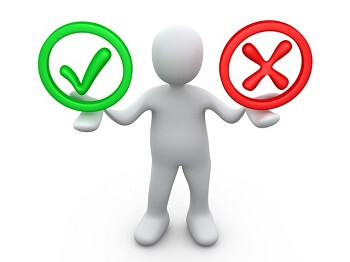 While looking at user feedback on their website and from Amazon, we are able to get a good idea when it comes to the effectiveness and quality of this product.
Fifty-two percent of those who have tried this product have left a feedback rating of three stars or less. The primary complaint has to do with the design and level of comfort.
Several complained that the straps were uncomfortable and would cut off circulation under the arms, causing them to go numb. Others complained that the straps would dig into their armpits and cause a rash. It was frequently mentioned that an undershirt was necessary while wearing this support.
Others had vocalized a positive experience while using this product.
Final thoughts and recommendation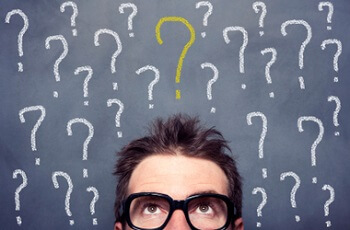 After closely examining the Footsmart Brace, it's evident that this product has a design flaw which effects both comfort and performance as described by those who have used it.
As it's currently designed, each shoulder strap also functions as a chest strap. As a result, it's necessary to tighten down on the chest straps in order to provide a small amount of tension to hold the shoulder back and into position. Doing so will of course make the straps tight in the chest area.  A design that separates the chest straps from the shoulder straps would prevent this from occurring.
While the price seems fairly reasonable, purchasing it for the purpose of correcting poor posture is not going to solve your posture issues.
There are some alternatives available that are designed better. Here is a comparison of over 25 different ones to choose from. There are a couple different ones that are in about the same price range that are better designed.
After testing and reviewing several different products, it has become clear that while traditional posture supports do still work, newer technology has really revolutionized our ability to correct poor posture. Among the newer solution are electronic monitoring devices such as the Lumo Lift. Such products actually monitor your posture and send out an alert whenever your posture begins to suffer.
Other product such as posture shirts can be completely concealed under your clothing and achieve great results.
Whether you choose an electronic monitoring device, posture shirt, or simply a different posture brace, achieving better posture is going to require a bit of time and commitment.