☆☆☆☆☆ 4 Star Rating
How does the Intelliskin shirt work?
When I first heard about the Intelliskin Foundation / Eve Shirt, the immediate thought that came to mind was, "Exactly how does this product work"? At first glance it appears similar in nature to an Under Armour compression fitted shirt. It is difficult to imagine how a tight fitting tee shirt could possibly help to correct poor posture. Nearly every posture correcting product that I have tried in the past has used a traditional style brace that physically holds the shoulders back which often restricts the body's range of motion.
The Intelliskin shirt on the other hand has no straps, snaps, or buckles and is non-restrictive. In addition, it's fashionable and doesn't need to be hidden underneath your clothing. I was intrigued by the idea but needed to collect more information on this interesting product before dropping a c-note on what appeared to be an expensive shirt.
Kinesio Taping, Meet Compression Shirt
I began my journey to find out more about this product by visiting the manufacturers' website. Here they explain the technology behind their Foundation shirts.
Back in the mid-1970's a well-known Japaneses doctor by the name of Dr. Kenzo Kase came up with a concept called Kinesio taping. Kinesio taping involves adhering strips of tape onto various areas of the body such as the torso, arms, and legs. Over the past 40 years, this technique has been commonly used by athletes to improve posture, relieve pain, enhance performance, and support muscles.
Kinesio taping is often confused with athletic taping which on the surface appear similar to each other. So what's the difference?
Athletic taping uses a very rigid tape to restrict the range of motion of muscles and is typically only used for short period of time. This taping method has no rehabilitative benefits.
Kinesio taping, on the other hand, uses flexible taping in targeted areas while allowing for a full range of motion. This tape is typically left on for several days and can relieve pain and help the rehabilitation process.
In a nutshell, Intelliskin unites two existing products – the compression fitted t-shirt and Kinesio taping. The results – a fitted garment that mimics Kinesio taping. The company uses the term "PostureCue" to describe this technology.
Strips of PostureCue material mimicking Kinesio tape are sewn into the shoulders and back of a fitted compression shirt. These strategically placed pieces of fabric are held in place on your back and shoulders due to the tight fitting nature of this shirt. While these bands do not physically hold your shoulders in line as a brace would, they help to train muscle memory by aligning the shoulders and spine. The PostureCue system interacts with thousands of nerve receptors in your back, signaling to your brain to tighten or relax specific muscles groups. Doing so provides a coaching tool that's used to remind you to use good posture.
After learning a bit about how this product works, I was still somewhat skeptical and began to wonder exactly who the person behind the Foundation shirt was. My research led me to the inventor of Intelliskin, Dr. Tim Brown, a California physician who seems to have extensive knowledge on the subject matter and several years of experience using Kinesio taping.
Meet the creator, Dr. Tim Brown
Dr. Tim brown, inventor behind the Intelliskin shirt, has a long history in kinesio taping dating back to over three decades. In 1984, one year after finishing his Doctor of Chiropractor degree at the Cleveland Chiropractor College, he developed an advanced kinesio taping method that he named "Specific Proprioceptive Response Taping" (S.P.R.T) while working with professional surfing and beach volleyball athletes. Since then, he has taught thousands of Sports Medicine Specialists, Chiropractors, Physiatrists, Athletic Trainers, and Orthopedists his technique.
During his early career, he spent nine years employed by the US Open Surfing Championship as their director of sports medicine. Around the same time period he also worked for the Association of Volleyball Professionals. During his early career, he had become quite proficient in Kinesio taping while working with surfing and volleyball athletes from all around the United States.
As the demand for kinesio taping (S.P.R.T specifically) grew, it was suggested by several athletes that Dr. Brown incorporated his taping technique into a garment. In 1988 he began experimenting with old wet suites in an attempt to create a support for athletes with shoulder injuries. However, years had passed before he went back to experimenting with such garments.
In 2000, Dr. Brown created a prototype shoulder and spine garment that would assist athletes with injuries and help protect against future injury.
The development of his idea continued until 2004 when he perfected his former support system, naming it the s3, an acronym for Scapula and Spine Support. The s3 was a prescription only device that was issued by physicians. Since the product's release, Dr. Brown has sold over 50,000 units worldwide.
Further development of such products continued until the Intelliskin was eventually born. While it's not exactly clear when the Intelliskin shirt came about, a California Secretary of States filing suggests that Intelliskin company was incorporated in October of 2008.
Today, Dr. Brown and his team sell a full line of support apparel from shirts and shorts to bras.
Product Cost, Shipping, and Return Policy
Cost & Shipping
The cost of the Foundation shirt is $95 plus a reasonable shipping fee of $5 for US buyers, bringing the total cost to exactly $100. Since Intelliskin is a California based company, California residents can expect to pay an additional 8% sales tax or $7.60 per shirt.
While playing around with their shopping cart I discovered that there are no shipping charges when you purchase two or more of these shirts. This is a perk that doesn't seem to be advertised by the company.
Only one shipping option is offered which is USPS First Class mail. When I placed my order, the order was picked, packaged, and shipped the same day. Amazingly, within 3 days it had arrived at my doorstep on the east coast. The length of time that it takes for an order to arrive will of course depend on several factors such as the time and day of week that the order was placed, the speed in which the post office is operating, and your location in relationship to their warehouse. While their website states a wait period of "5 to 7 business days from the time that your order is processed", I would anticipate a 3-7 business day waiting period from the time that you place your order until arrival.
Return & Exchange Policy
Intelliskin has a straight-forward 100% satisfaction guarantee return policy which simplifies the decision process. Your order is automatically shipped in a returnable poly mailer along with a pre-printed return label. When you receive your order, carefully open the package while following the instructions provided on the mailer. It's important to exercise care when opening the mailer because you may need to reuse it if you decide to return your shirt.
If you order the wrong size or are unsatisfied with your purchase, you simply repackage the shirt, slap the provided return label on top of the original label, remove the plastic strip on the package to expose the sticky adhesive, seal it up, and ship it back to the company. According to their website, your shirt will be inspected and a refund will be issued within 72 hours of receipt.
The company specifies the return period as 30 days and the shirt must be in an"unworn" state and in the "original packaging".
The original $100 will be refunded minus the $5 shipping cost. Return shipping costs are paid for by the seller and as mentioned, they provide the packaging and label. During the return process there's no need to hassle with contacting the company, having them issue a return merchandise authorization (RMA), printing out the label and finding a package to adhere it to. Just stick the shirt in, seal it up, and slap the label on. Done.
Size and Color Options
The Foundation shirt is available in seven sizes and two color schemes – white & silver and black & silver.
If you are in search of results it's crucial that you choose the correct size while ordering this product. This is an area where many are misled so I'll try to clear things up a bit.
There's a men's and a women's version of this particular shirt. The company refers to the men's shirt as the "Foundation" where as the women's shirt they call the "Eve". Both the men's and women's style are nearly identical in appearance with the exception of the location of the product logo, length of the sleeves, and the cut of the shirt. The ladies shirt has the logo located at the bottom right of the shirt while the gentleman's logo is located at the top left. There is also a major difference in sizing dimensions.
The men's shirt can be purchased in seven different sizes – x-small, small, medium, large, x-large, xx-large, and xxx-large . The women's Eve shirt is also available in the same seven sizes. The measurements below are from the manufacturers' website and will help you choose the correct size.
Intelliskin Foundation (Men's) shirt sizing
| Size | Chest | Weight |
| --- | --- | --- |
| X-Small | 32"-34" | 100-120lbs |
| Small | 34"-37" | 120-140lbs |
| Medium | 37"-41" | 140-160lbs |
| Large | 41"-44" | 160-190lbs |
| X-Large | 44"-47" | 190-220lbs |
| XX-Large | 47"-50" | 220-270lbs |
| XXX-Large | 50"-55" | 270-320lbs |
How to Measure the Men's Size?
Measuring for the men's foundation shirt is very easy. Simply use a fiberglass or vinyl measuring tape to take the chest measurement.
With another person's assistance, run the tape measure across the back and under the armpits so that it's positioned at the largest point of the chest. Ensure that the tape measure is running completely horizontal across the back and it's not twisted or bowed.
It's a good idea to measure with your shirt off to get the most accurate reading.
Once a chest measurement has been established, match this measurement up with your weight and then choose the corresponding size using the above chart. In some cases, your chest size and weight may not mesh with the numbers suggested in the chart. In this scenario, decide which measurement is most important, chest size or weight and choose the shirt that best fits your body style. Keep in mind that these shirts work best when tightly fitted.


Intelliskin Eve (Women's) shirt sizing
| Size | Over Bust | Under Bust | Waist | Hips |
| --- | --- | --- | --- | --- |
| X-Small | 30"-33" | 26"-28" | 26"-28" | 33"-35" |
| Small | 33"-35" | 28"-30" | 28"-30" | 35"-38" |
| Medium | 35"-38" | 30"-32" | 30"-32" | 38"-41" |
| Large | 38"-41" | 32"-34" | 32"-34" | 41"-44" |
| X-Large | 41"-45" | 34"-36" | 34"-36" | 44"-47" |
| XX-Large | 45"-47" | 36"-39" | 36"-39" | 47"-50" |
| XXX-Large | 47"+ | 39"-44" | 39"-44" | 50"-53" |
How to Measure the Women's Size?
Measuring for the Women's Eve shirt is a little more complicated. When choosing, there are 4 measurements that must be taken into consideration – over bust, under bust, waist, and hips. Below is a brief explanation of how to measure each.
Over bust: Measure around the fullest part of your bust while wearing a bra.
Under bust: Measure underneath the fullest part of your bust while wearing a bra.
Waist: Measure the smallest part of the torso, between the bottom rib and the hip bone.
Hips: Measure around the widest point of your hips.
While taking these measurements, ensure that the tape measure runs parallel to the floor and does not bow or sag.
Compare your measurements to those listed in the above chart and choose the size that best accommodates your body style. You may have to compromise if your body shape doesn't exactly match the measurements listed in the chart. For example, you may find that your over bust, under bust, and hips are all within range of a specific size yet your hip measurement is slightly larger than the specifications. If you were to choose this size, you can expect the upper portion to fit nicely while the hips may be a bit snug. Keep in mind that these shirts are compression fitted so they do stretch quite nicely.
Materials Used and Care Instructions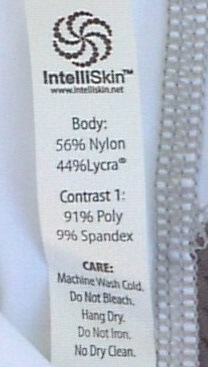 The manufacturers' website states that the shirt is made from a "special blend of fibers", however, I was unable to locate any information on the actual materials used. For this info I had to turn to the materials tag on the actual shirt. This tag offered the following suggestion:
Body: 56% Nylon, 44% Lycra
Contrast 1: 91% Poly, 9% spandex
The tag further suggests that the shirt is made in the USA using imported fabrics.
Due to nature of the material, Intelliskin offers very specific washing instructions. They recommend washing this shirt on the gentle cycle in cold water and allow it to hang dry. Do not dry clean. Also, it should be noted that the shirt should not be ironed, as doing so will likely destroy the material.
Endorsements and Testimonials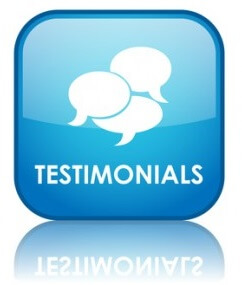 The Intelliskin website displays a rather impressive list of celebrity and professional sport figures who endorse their Foundation shirts. An entire page dedicated to 21 well-known individuals who have used their products and endorse it. Among the mentioned names are Washington Nationals first baseman Greg Dobbs, actor Robert Patrick, Guns N' Roses musician Duff Mckagan, former Washington Redskins quarterback Colt Brennan, professional golfer John Cook, as well as several others.
There are also endorsements from a few medical professionals. A list of medical experts ranging from sports physicians to chiropractors and medical doctors are quoted and all seem to agree that this product offers numerous benefits including posture reconditioning and the treatment of injury and various conditions. One physical therapist casually mentions that even he wears an Intelliskin shirt.
In addition to a long list of public figures and medical professionals, the company also offers testimonials from ordinary people. Among those quoted are a school teacher, police officer, hairstylist, nurse practitioner, student, and a business executive. While each testimonial varied somewhat, the general consensus seems to be that this product relieves neck, back, and shoulder pain by aligning the shoulders. Some even claim that they wear this shirt every day and have been cured of various injuries.
Amazon Reviews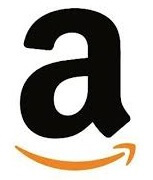 While the testimonials offered on the companies' website are a helpful tool that can be used while making a decision, it is of course imperative that an informed buyer searches for feedback from sources other than the companies' sales page.
Knowing this, I dug a little deeper to get a better understanding of what others are saying about the Intelliskin shirt. Perhaps one of the best sources for actual customer feedback is the companies' Amazon sales page so this was were I headed next.
Intelliskin currently sells 40 different products on their Amazon store in various sizes and colors. Their line of products include series names such as the Foundation, PostureCue, Essential, Eve, Empower Aura, Reveal, and ReActivator. It's fairly clear that their most popular product is in fact the Foundation shirt which currently has a four star rating and nearly 90 reviews dating back to August of 2012.
Overall, the vast majority of buyers gave this shirt a 4 or 5 star rating with a handful of 3 stars or less. After reading through every review, I noticed that almost every buyer who gave the Foundation shirt a lower rating seemed to have a difficult time selecting the correct size or they were not able to tolerate the tight nature of a compression fitted shirt. One thing that really stood out was the fact that there were only a couple of instances where buyers complained that the product did not work for them.
Anyone who shops frequently on Amazon understands that it's very rare to see a product with more than a dozen reviews that has a perfect 5 star rating. Unfortunately some consumers are impossible to please and will find even the slightest issue (sometimes imaginary) with a product.
Looking at the big picture, the Foundation shirt seems to have an overwhelming amount of positive feedback from those who have purchased and used this product. Below is a fair sample of both positive and negative feedback left by verified Amazon customers:
"Arrived in 1 day with Prime. Fits rather snug, but would not want it any less so. Easy to get on and off. Wore it about 4 hours the first day and did not experience any discomfort at all. It did keep me conscious that I was wearing it and it helped me to remember to keep my shoulders back and to stand up straighter. I was surprised to find that it actually kept me cooler than a regular t-shirt. I hope this stays cool since the summers in Phoenix can reach more than 115." –azray55

"Really good product in this market. You can feel the support instantly." –Sean

"Great product. Provides sturdy support to my son's neck and shoulders after 3 year injury that has caused him so much pain over the years. To hear him say that something finally helps is marvelous!" –M. Eileen Fawcett

"I had cervical spine fusion – C5-6 7 months ago. LOTS of neck and shoulder muscle pain. Much of it they tell me due to bad posture. PT told me to try this shirt even though sounds insane. Results, it WORKS! It's the only thing that has provided me any relief in months. Highly recommended." –Lucifer
"I normally wear a Large or an XL depending on brand. Researching this item I found that it seems to run small so I ordered a XXL. When it came I found that I could not even get it up onto my shoulders, much less zip it. If you have any size to your shoulders you should order at least 3 sizes larger than normal. It's possible that this was mis-marked but my experience with "Euro" sizing suggests otherwise." –Philsie

"I don't really feel as if the material used to stimulate the proper muscles has any affect. The shirt may remind the wearer to occasionally to hold your shoulders back, but there are other more effective ways to accomplish that." –T Wire
After taking a look over each review, I put my skepticism aside and decided to shell out the seemingly high asking price of $100 and experience this shirt for myself.
My Personal Review

Take a good look at that guy in the above photo. Spare tire, flabby pecs – let's just say a less than perfect figure. Yup, that's me and according to the Center for Disease control, I represent nearly 70% of American men who are currently reading this review. Odds are, you too may be toting around a similar conglomerate of Twinkies, doughnuts, and double cheeseburgers in your midsection.
What am I getting at? Well, as an average (overweight) male who spends countless hours seated behind a computer desk with my neck gravitating towards the screen, I believe that the two of us just might be able to relate. You hear testimonials from athletic types who wear the Foundation shirt and they all seem to agree that it's the best thing since sliced bread but what about the average American worker? How can our posture benefit from using this product? I felt as if this question deserved a straight answer so I ordered the Foundation and took it for a test drive.
The Arrival and Initial Fitting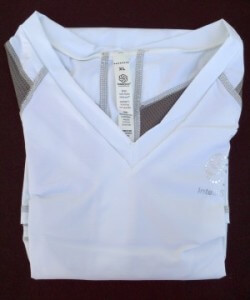 As mentioned earlier, shipping took exactly 3 days from California to the east coast. The Foundation shirt arrived neatly packaged inside of a large ziplock bag. Being 6'1 and 200 lbs, I ordered an XL size.
Immediately after unpacking I had to double check the size. "This can't possibly be an X-Large" I thought to myself. Well that's what the tag read so I'm going with it.
My initial observation was that it seemed to be well engineered with a tapered mid section and armpit area. This shirt was obviously designed to follow the contour of your body much like a glove. The sleeves were extra long which alleviated my fears of them bunching up under my armpits. Another notable feature was the generous length of the shirt. Due to my build, I tend to have issues with most shirts rising up while bending over. It was already evident that this wasn't going to be an issue with the Foundation shirt.
The following few seconds involved some careful maneuvering as I stretched my "intelligent second skin" as the company calls it, over my body. Strangely enough, it felt great once I had it on. The shirt was cool, silky smooth to the touch and wasn't at all restrictive as I had imagined. The simple act of putting on the Foundation shirt suddenly left me feeling taller than I did a few seconds prior.
As the manufacturer suggested, I spent the next couple of days wearing the shirt for about an hour each day just to familiarize myself with the product before wearing it to work for an entire day.
For the next 4 weeks I spent over 200 hours putting this product to the test. A new week was quickly approaching and I was excited to see how well it was going to perform.
The Office Test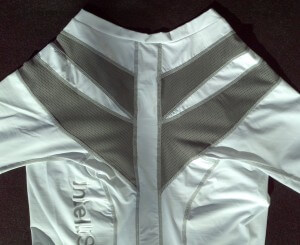 The Foundation shirt is quite swanky when worn by itself while at the gym, but in an office environment, it's probably not the most sensible choice of attire. For this reason, I decided to wear it underneath my dress shirt in lieu of my regular undershirt.
In the early morning hours while getting ready for work, I again struggled to get the shirt on. However, once on, it felt very soothing and offered a subtle hint of elasticity in the shoulder area as I could feel it working its magic even with a loose fitting dress shirt over top.
Before long I was off to work and seated at my computer for a long 10 hour work day. At first I was unsure if it was my expectations of this shirt that was keeping me upright with my shoulders back or if the Intelliskin shirt was actually working. Regardless, I seemed to be more aware of my posture than ever before.
Several hours had passed and the work day was slowly coming to an end. I found it difficult to believe that I had spent the entire day sitting upright with my shoulders and neck aligned and not hunched over my desk as I usually do.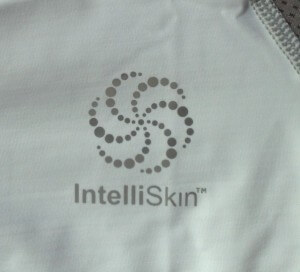 After work I came home, undressed and threw the Foundation shirt into the washing machine and hung it up to dry overnight. Surprisingly, the light material was almost completely dry immediately after removing it from the washing machine.
For the next 3 days I went through the same process of putting the shirt on and wearing it to work. I continued to experience the same results and my back and shoulders started to feel less fatigued and stressed with each passing day. By the fifth day I was convinced that this shirt was really helping out my posture. However, the routine of washing and wearing the same shirt each day no longer seemed practical. The Foundation shirt appeared to be working a miracle on my neck and shoulders so I decided to invest in another shirt so that I could rotate each to reduce wear and minimize washing.
Concluding Thoughts and Recommendation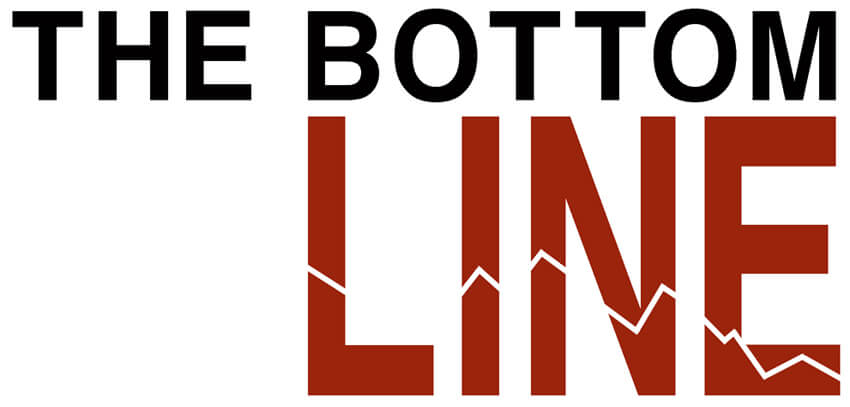 For a total of four weeks I put the Foundation shirt to the test and it performed better than ever anticipated. It was worn every work day for four consecutive weeks and occasionally during the weekend while exercising or working around the house.
I've tested several different styles of posture supports trainers and have found this shirt to be among the least restrictive, most comfortable, and best performing products available.
The sleek look, lack of straps, and ability to conceal makes this product ideal for not only athletes but every day office workers who are simply looking for a way to ease shoulder and neck pain while correcting poor posture.
Unfortunately, the price tag is rather high but is well worth it in my opinion.
The Intelliskin Foundation shirt a product that I would highly recommend to anyone in search of a practical solution to a common problem.
Pros vs Cons
Pros:
Invented by a doctor with experience in Kinesio taping
No straps, snaps, or buckles
Soft, comfortable and lightweight
Sewn with precision for a great fit
Stylish – It can be worn by itself without embarrassment
Endorsed by several celebrities and medical professionals
Highly rated on Amazon
Machine washable
Satisfaction guarantee – Seller offers paid return shipping and a full refund if not satisfied
Does a fantastic job correcting poor posture while relieving shoulder, neck and back pain
Cons:
At $100, it's a bit pricey
Very tight fitting- takes a little while get used to
The Alignmed Posture Shirt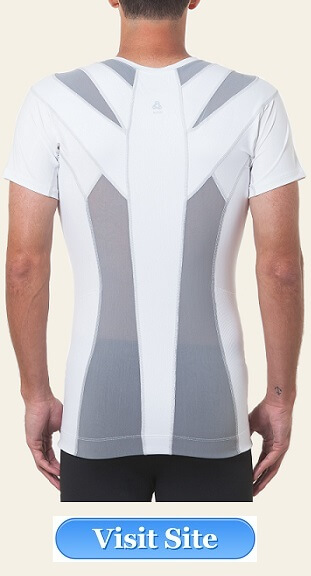 The Intelliskin Foundation shirt is an excellent product that helps tremendously with shoulder and back pain as well as overall posture. It's a great choice for office workers who remain seated for several hours each day.
A similar product called the Alignmed Posture Shirt is nearly identical in design and works using the same principles of kinesio taping. It was developed by Orange County California native Bill Schultz who created this shirt in response to back pain that he was experiencing.
Alignmed proudly claims to have introduced "The Original Posture Shirt".The Alignmed shirt has been featured on Good Morning America as well as in several publications such as Good Housekeeping Magazine. It's also worn by numerous athletes and endorsed by several celebrities.
Dozens of clinical studies- proven effectiveness
Recommended by over 1,400 physicians nationwide
Uses Neuroband technology
Available in 3 sizes and 4 colors
Comfortable spandex material
Made from a breathable lightweight material
Simply effective
Can be purchased for $85.50 (10% off). Click on "Visit Site" and use Promo Code PBGTEN
Take a look at my complete review of the Alignmed Posture Shirt
Still Need Help Choosing a Posture Brace?
From posture supports and resistance trainers to biofeedback shirts, there are well over 100 products that are currently being sold in stores and online. With so many to choose from, finding one that delivers can be challenging to say the least.
After evaluating over 25 of the most popular products being sold, I have created this Posture brace comparison table which assigns a ranking to each product based on criteria such as comfort, effectiveness, innovativeness, durability, and cost.