☆☆☆☆☆ 4 Star Rating
About the Posture CorreX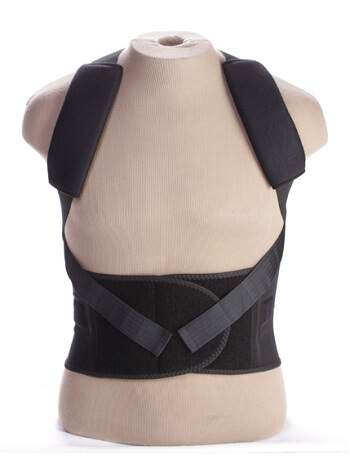 The Posture CorreX (model # T106) by Xback is a support that treats a number of different ailments including shoulder, neck, and back pain. The brace is considered a Lumbar-Sacral Orthosis (LSO) because it covers the five lower seconds of the spine, L1-L5 while incorporating a strapping system that works to pull the shoulders down and back into proper position.
The rigid posterior panel stabilizes the back and provides firm support.
Weighing only 14 oz and made from a breathable material that wicks away moisture, the CorreX is lightweight and comfortable to wear even during warm weather conditions.
Xback suggests that their product can be used by individuals from all walks of life and occupations. They further suggest that if you have a neck, shoulder, or back pain and spend your waking hours sitting or standing, you may find relief while using their product.
Since posturebraceguide.com focuses primarily on reviewing products as they relate to improving poor posture, this review will discuss how the Posture CorreX can assist with correcting posture.
Who's behind the Posture CorreX?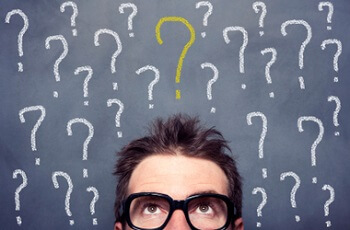 While analyzing any product, the first question that you should ask is "exactly who is behind this product and what are their credentials?"
Information found on the Xback website suggests that the Posture CorreX was designed by both a physical therapist and a sports medicine physician who became frustrated due to the lack of well designed products for the lower back and posture. This is good information to know, however,  the company's website had no further mention of exactly who these individuals are.
Further off site investigating revealed the designers to be Dr. Paul J. Marr who specializes in sports medicine in Reading, PA along with his wife Catherine who is believed to be the physical therapist that had been mentioned on the company's website.  Public information did show that a gentleman named Steven Lusky owns and operates Xback as well as J&J Medical Inc, a company that distributes durable medical equipment (DME). Both of Lusky's companies operate in Birdsboro, PA.
Product Design

The Posture Correx uses what's called proprioceptive action to help retrain your posture which simply means that the device helps to train your brain to recognize good posture. Because it's a dynamic brace and not a static brace, it allows movement of the shoulder and body. It utilizes a series of straps which are attached to the posterior panel. These straps are adjustable and provide backward and downward force to help keep your shoulders correctly positioned.
While simple in design, it's actually a rather unique product  in comparison to some of the other posture braces that I have tested in the past. Many posture braces use a figure-eight design which actually works quite well. Unfortunately one of the drawbacks of the figure eight style is that it will grab firmly under the armpit which can cut off circulation. While the shoulder straps do pass under the arm, they do not grab up underneath it. Instead, the straps attach to the main posterior panel, travel up over the shoulder, diagonally across the back, and then wrap around ultimately attaching at the front.
How it's used
As with any other posture support, long term use is not recommended. The manufacturer suggests using this product 1-2 hours per day for 6-7 week at a time in order to train your posture. This coincides with what many physicians suggest. You should however first speak with your doctor to determine your best course of action to meet your individual needs.
Putting the brace on involves a rather simple process:
Unpack and unfasten the Velcro straps
Center the brace around your back, wrap around and fasten together at the front. When doing so, ensure that the tag is facing up and brace is firm but not too tight around your abdomen.
Take one of the shoulder straps and move the shoulder pad so that it rests somewhere in front of the shoulder area.
Pass the strap over your shoulder. The strap should be running vertically at this point.
Grab the strap behind your back with the opposing hand and attach to the Velcro pad at the front.
Repeat steps 3-5 using the other shoulder strap.
Grab each shoulder strap, loosen and then pull until your shoulders are positioned back and down and you are using good posture.
Fasten the straps to the belt
Loosen when a break is needed.
While this may seem like several steps, the process only takes a few seconds.
When properly fitted, you should still have mobility in your shoulder and back but should feel a suggestive tug pulling your shoulders back. The action of this suggestive tug is what helps you re-learn good posture.
Sizing & Color Options
This product only appears to come in all black at this time.
As for sizing, there are five different sizes to choose from. Measure around your waist and choose the corresponding size.
Small – 19″ – 26″
Medium – 27″ – 34″
Large – 35″ – 42″
X-Large – 43″ – 47″
XX-large – 48″ – 55″
Pricing & Shipping
Cash option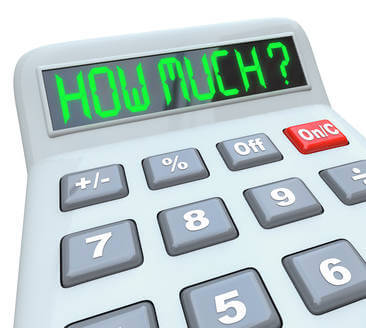 There are a couple of ways that you can purchase the Posture Correx. The first is to outright purchase it from the company. It can be ordered directly from the Xback website for $149 plus shipping charges which will vary from $11 for standard UPS Grounds shipping up to $50.70 for UPS next day air.
Using the UPS ground shipping option, you should expect to pay around $160 shipped to your doorstep. At $160, the Posture Correx is priced on the higher end compared to similar products.
An alternative to paying full price for this product is to have your medical insurance pay for it. Here's how.
Insurance option
Since not all posture braces are covered by insurance companies, you are limited to the number of braces that are covered. Fortunately, the Posture Correx is covered by most insurance companies.
Using Healthcare Common Procedure Coding System (HCPCS) code #L0627, with your doctors guidance, you can pick up this brace at a discounted price or in some cases free. Since insurance companies vary, it's difficult to determine exactly how much yours will cover. It's best to call your insurance company and speak with a representative about the coverage of Lumbar orthosis.
Recommendation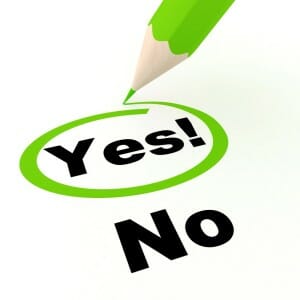 The Posture Correx is a well designed, high quality product that's both comfortable and effective. The lightweight material is thin, cool, and easy to conceal.
One unique feature of this product is the design of its strapping system. As mentioned, traditional figure-eight style braces grab under the armpits, cutting off circulation and making them uncomfortable to wear. This product is designed so that it doesn't dig into your armpits, but gently pulls the shoulders back and into place instead.
Overall, it's an excellent product that is very functional. Unfortunately, the steep price tag of $160 can be an issue for most consumers who are paying out of pocket.
If you are looking for a quality product and can afford the price, this brace is worth giving a try. If you can't afford the price but have insurance that will pick up the tag, I would suggest exploring this option.
If the price is out of your range and your insurance doesn't cover such supports, you may want to look in the other available supports. A fairly comprehensive list can be found here. There are several products (trainers, supports, braces, etc) that can be purchased for less than $60.