☆☆☆☆☆ 3.75 Star Rating
About the Posture Perfect Band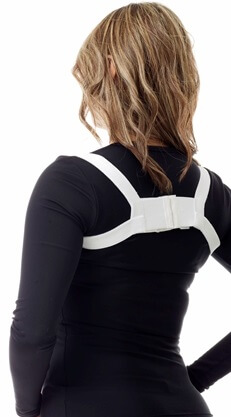 The Posture Perfect Band is manufactured by Underworks, a Miami Florida based company that sells post-surgical garments for both men and women. It is one of three different posture products sold by the company which can be purchased directly from the company website or from Amazon. In addition to posture related products, the company sells a wide variety of compression fitted garments including girdles, shirts, bodysuits, vests, swimwear, briefs, and several other products.
Today, there are over a dozen different styles of posture supports to choose from produced from a seemingly endless number of manufacturers. The Posture Perfect Band can be classified as a figure-8 clavicle brace due to its design. The support fits around the shoulders and attaches at the rear using a hook and eye fastening system.
Product Design
The support is made from a spandex and polyester material and is made in the USA. Its design is simple and offers a no-frills solution to bad posture.
This product is essentially two infinity loops that fit around each shoulder and join together at the rear center of the back, between the shoulder blades. The width of the support can be adjusted by using the six way hook and eye system in which a series of small metal hooks lock into a series of metal eyes on the corresponding side of the brace. As a result, adjustments can be made to achieve a more comfortable fit.
This is an elastic type support that pulls back on your shoulders and helps to keep you sitting upright and not slouching. Most similarly styled figure eight supports offer this type of "shoulders back" action.
As for color and sizing options, only one is offered. The Posture Perfect comes in the color white and is a one size fits most product, meaning that if you are of average size, this product should fit. It is unisex, making it suitable for both men and women.
How does it work?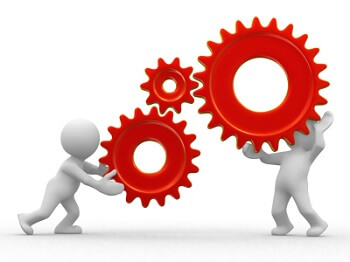 The principles behind the Posture Perfect as well as any other clavicle brace is fairly simple. When properly fitted, the elastic nature of the support helps to pull the shoulders back and down while still allowing a full range of motion. The elastic tension serves as a constant reminder to sit up straight with your chin up and shoulders back.
It's important to remember to limit the amount of time that you wear any such support. Prolonged long-term use may actually weaken the muscles that are associated with maintaining proper posture. This can occur because these muscles are not being exercised and used. As a result of not being used, they can become lazy and dependent upon the support that has been provided by the brace. In other words, if you don't use your muscles, you lose them.
While Underworks doesn't offer any specifics when it comes to the duration of wear, other manufacturers suggest wearing such braces for about an hour each day to help retrain your posture. The benefits of this support can often be felt on the first day, however, a permanent, long-term change in posture may take several weeks to achieve.
As with any other support, correcting poor posture involves more than just wearing a support. You must become more aware of your posture and sit up while seated or standing. Perhaps one of the most beneficial steps that can be taken is to stretch and exercise your postural muscles. Exercise combined with short training sessions using a proper support will provide the most benefit while trying to correct a poor posture issue.
Pricing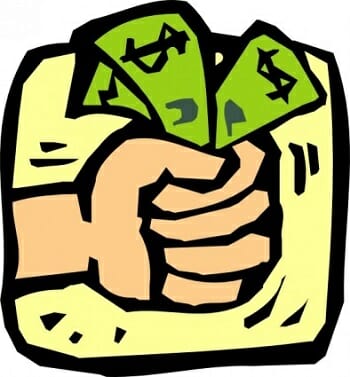 Perhaps one of the most appealing attributes of this product is its price. Currently, it sells for $6.99 plus $6.50 shipping and handling, bringing the total cost to just under $14. When purchasing directly from the Underworks website, you are able to receive a small discount if you were to purchase three or more supports. Compared to the industry average, the Posture Perfect is priced significantly lower than nearly all of its competition. Similarly styled products often sell for $30-$40 including shipping.
Underworks also sells a men's posture shirt as well as a women's posture trainer and corrector. These products sell for $28 and $20 respectively.
User reviews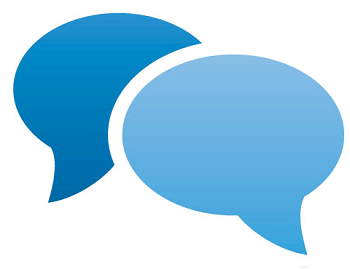 While there are not very many reviews available on the companies website, over 250 reviews of this product can be found by visiting their Amazon listing. Unfortunately, the majority of buyers have rated this product with one to two stars. After reading through the comments, there seems to be a few complaints that were commonly cited.
One of the most common complains had to do with comfort and sizing. Several who have tried this product claim that it's too tight and may even cut off circulation to the arms, causing them to go numb. Some claim that the bands are tight and dig into the skin, causing irritation. Furthermore, others complain that this product has a tendency to migrate out of place while worn.
Those who were satisfied with their purchase believe that the support has helped to correct their poor posture and at under $14, it's a great value. Several reviewers were also pleased with the fact that it could be easily concealed. Most agree that this support is most effective and comfortable when worn over a t-shirt.
Overall satisfaction based on Amazon customer feedback appears to be fairly low. It's important to keep in mind that such feedback is not always 100% accurate as just about anyone, including unverified purchasers, can leave such feedback. This opens the door to the possibility of falsified feedback. In other words, such reviews should be taken with a grain of salt, especially if they are coming from an unverified purchaser.
Is it detectable under clothing?
A major concern that many express when searching for a posture support is whether or not the one that they are interested in can be concealed. After all, who wants to spend their day receiving strange looks and explaining to everyone exactly what they are wearing?
The Posture Perfect is compact and lightweight, making it perhaps one of the easiest products to conceal underneath a shirt or dress. This is one of the best selling points of this products and is something that should be taken into consideration when making a decision.
Recommendation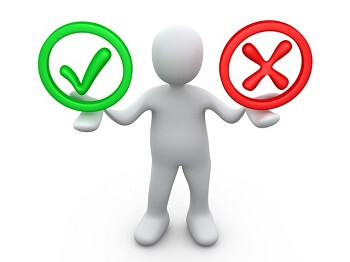 As with all other posture supports, this product does have its issues. The most common issue seemed to be directly related to sizing. It's difficult to imagine that such a style of brace would fit all sizes, from X small to XXX large. Perhaps this is why the manufacturer advises that it's a one size fits most and not all. It would be helpful if the manufacturer specifies the exact body size and shape that this product will fit to avoid issues with those who are of smaller or larger size.
Underworks could solve this issue by offering multiple sizes that can be adjusted, this may reduce the number of complaints concerning comfort and sizing.
By design, this product appears to function just as any other figure eight brace, therefore it could potentially be a value leader in this classification of posture supports.
For those who are on a budget, this product may be worth a try, especially if your posture issues are mild in nature and you are of average size. This simple $14 product might be all that is needed.
Others who are able to invest a little more in a posture support may want to consider something in the $50-$100 range, one that has been scientifically proven to improve posture and may be a bit more comfortable to wear. There are numerous products from shirts and braces to electronic sensors that monitor posture and provide real time feedback. You can find a comprehensive list of available products here.
When choosing a posture support, several factors should be considered including effectiveness, comfort, ability to conceal, price and value. While many found this product to lack in the area of comfort and effectiveness, others were attracted to the Posture Perfect's ability to conceal and the lower than average price which can provide value. However, great value is of little use if you are one of those who will not fit into the support.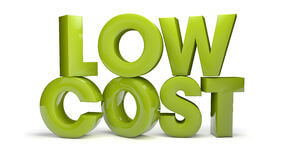 In other words, it's a budget friendly choice that may be worth a try. You could always return it, however, with such a low price point, it may not be worth paying return shipping.
The company also sells two additional (more expensive) posture correctors as mentioned earlier. These products may provide a more comfortable experience for those who are concerned about the tight fitting nature of the Posture Perfect.
As with any product that's designed to correct poor posture, it's recommended that in addition to periodically wearing a support, you should also perform various exercises to help strengthen your posture. Also, becoming more conscience of your posture while sitting or standing is key to seeing results. The right support, exercise, and a better postural awareness are key components to improving poor posture.