☆☆☆☆☆ 3.5 Star Rating
Company History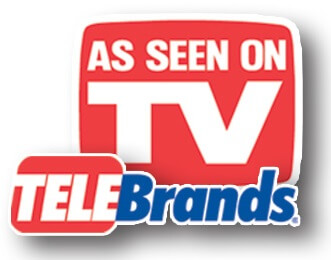 The Royal Posture is an As Seen On TV product that is sold by TELEBrands Corporation and is quoted as the "Amazing back support that aligns your spine."
TELEBrands is a television marketing company that has promoted hundreds of ASOTV products through out the years. In fact, they were actually the creators of the "As Seen On TV" brand. The company works closely with inventors to promote products that they believe to be useful.
Since this product is marketed and sold exclusively by Telebrands, we have little to no insight when it comes to who the inventor is or what their credentials may be.
Product Information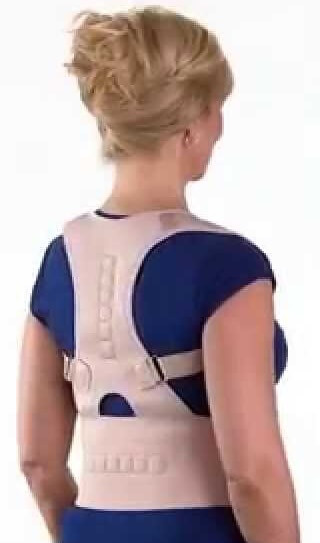 Best described as a posture support, the Royal Posture is designed to support your lower back, neck, and spine. Three materials are used to make the support including neoprene, nylon, and a cotton blend. Because of its construction, the manufacturer advises that you do not machine wash this support. Instead, it should always be hand washed and hung up to dry.
The support has twelve magnets sewn into into the body, six that run horizontally across the back area and six that run vertically along the spine.
In order to use it, first put it on over your back as you would a vest and fasten around the torso using the provided velcro strap. The shoulder straps can be adjusted using the plastic slide buckle. You will want to tighten the straps until your shoulders are pulled back and into the good posture position without over-tightening. It's usually helpful to look in the mirror when adjusting to ensure that you are using good posture.
From here, the support does the heavy lifting by holding your body upright and preventing shoulder slump.
Significance of the magnets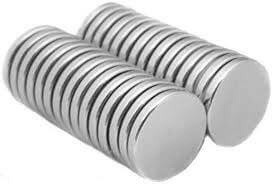 Perhaps one of the most eye-catching features of this product is the embedded magnets that run along the back and spine. Their existence gives the impression that they offer some sort of health benefit such as spine realignment or pain relief. The use of magnets (magnet therapy) has been around for a number of years, yet the true benefit is often debated.
After combing through the Royal Posture sales page, I was unable to find any information or references about these magnets which leads me to believe that they merely exist for show. They don't appear to offer any additional support or therapeutic benefits.
Does it really help with neck and back pain?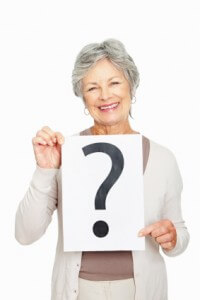 If you are suffering from neck and or back pain and have poor posture, there's a good chance that your posture is partially responsible for these aches and pains. It's a fact that for every inch of head forward posture, the relative weight of your head doubles due to the effects of gravity. It's easy to see how all of that weight can cause such pain issues.
As with any other product that is designed to improve posture, a noticeable difference should be felt whenever you begin to use better posture and position your head over your shoulders properly. So yes, if you become more aware of your posture while using this brace, you will likely experience less aches and pains in your neck and back.
Concealment 
A posture brace is usually something that most people don't want to display in public. Instead, most simply want to be seen using good posture. The ability to conceal the brace underneath your clothing is often a determining factor when it comes to making a buying decision.
One of the strongest features of this product is its ability to be concealed. Like similar vest style posture braces, it can be worn against the skin but are best worn with an undershirt for the highest level of comfort. As long as you are not wearing skin-tight clothing, it should be difficult to detect that you are wearing this product.
Sizing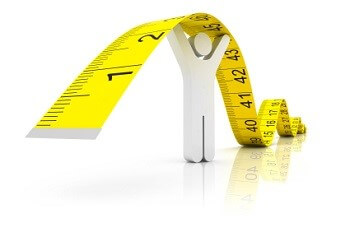 According to the product sales page, this brace comes in three different sizes:
Regular: 28″ to 38″ waist
Large: 38″ to 48″ waist
Extra Large: 48″ to 60″ waist
However, while placing your order, only two sizing options are offered:
Small/Medium: 25″ to 36″
Large/X-Large: 37″ to 58″
It seems as if they consolidated their sizing but forgot to update the sizing information on their sales page.
How it's used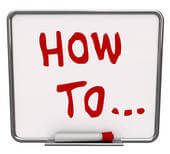 Putting on and taking off the Royal Posture is fairly straight forward and easy to do. The following instructions can be used to fit and adjust your support.
Unpack and unfasten the waist straps
Feed the straps around shoulders as if you were putting on a vest
Slide the waist strap through the belt buckle and fasten to the other side of the belt.
While using good posture, tighten or loosen the shoulder straps until supportive yet comfortable.
Tuck elastic straps into the provided loops.
After completing the initial fitting, it should be much easier to take off and put back on. Daily adjustments may be necessary.
Cost, Shipping and Guarantee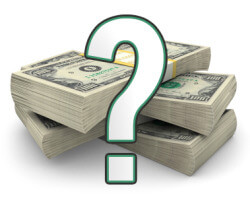 As with any other As Seen On TV product, the cost is always "$19.95" plus shipping charges which are $6.99.  But wait! There's More! (of course). Not surprisingly, they offer a second support for an additional $9.95.
If you decided to go with only one support, the total price shipped to your doorstep is roughly $27.00. A second device will bring that total up to $37.00.
Comparing the price to similar products, the Royal Posture is priced on the lower end when it comes to posture supports.
The company does offer a 30 day satisfaction guarantee. According to their return policy, you are able to return it within 30 days to receive a full refund. Unfortunately, the $6.99 shipping fee is not refunded nor will the company pay for return shipping. If you decide to return it, you will be out approximately $14.00.
Shipping issues
While searching for feedback on the Royal Posture, I came across several who claim to have experienced issues receiving their product in a timely manner. While their sales page states that shipping "may take 3-6 weeks", several customers claim to have experienced longer wait times, mostly during 2014 and up until early 2015. This was most likely caused by a supply issue which may have been resolved at this point.
If you have ordered this product and are currently having issues, please share your experience below in the comment section. Be sure to include your order date so that we can get an idea of the current shipping time.
Is it worth buying?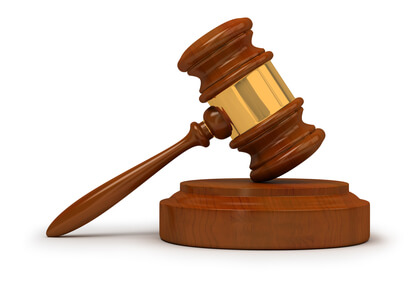 There are several factors that one should consider before making a purchase decision such as cost, quality, effectiveness, and value. For some, only one or two of these qualities are important while for others, all are weighed equally.
The Royal Posture has its strengths as well as its weaknesses. As for cost, it will be difficult to find a comparable product at a lower price. One similar product that comes to mind is the Faburo which at $34, it's slightly more expensive. This product is nearly identical and I found it to be a decent value.
Of course, because of its ultra low cost, you can't anticipate that the materials used or the craftsmanship are going to be of the highest quality. This factor should always be taken into consideration.
So it all comes down to how much money you are willing to spend and which qualities you value the most. For example, a money conscience consumer who is operating on a tight budget might be enticed by the $27.00 price tag or perhaps find the two for $37 price tag appealing. For such consumers who are looking for one of the least expensive ways out, the Royal Posture may be a great choice because it's inexpensive and would serve its purpose as a posture brace.
Others who consider quality along with price to be major determining factors may want to consider all other available alternatives. A number of supports and posture trainers are available and while they may cost a little more, you may be better satisfied with a higher quality, more comfortable product that will last longer. Here are some of the other products that you may want to also consider.
The bottom line: if your budget is $27 or less then go for it. If you are able to spend a little more then consider looking around at other available options.
Personally, after purchasing and reviewing several posture braces, I'm becoming increasingly in favor of using a posture trainer because they seem to produce long term results by strengthening the muscles that are responsible for posture. Most braces provide the support for you, doing the work of your muscles. While this may seem like a good idea, long term use of such braces can actually lead to weakening of the muscles because your body becomes dependent on brace providing support.

Pros
Inexpensive
Available in multiple sizes
Adjustable
30 day money back guarantee
Can be concealed
Cons
Shipping takes 3-6 weeks (or longer)
Not the highest quality
Magnets have little to no use