☆☆☆☆☆ 4 Star Rating
The company behind the Body-Rite
The Body-Rite Posture Pleaser is produced and sold by Mageyes Inc. who has been doing business for more than 20 years.
Mageyes was created by Mary Frances Sherlock in 1992 after she unexpectedly stumbled upon a niche in the personal aid industry. Her original idea was to sell a personal magnifier that could be used by hobbyist or simply those who have difficulty seeing while reading or performing intricate tasks.
The idea began when Sherlock was visiting her dentist and noticed that he was using a medical quality magnifying device while working on her teeth. Her dentist allowed her to borrow his magnifier and she wore it around while in public.
It wasn't long before others began to take notice and inquire about where they could purchase a magnifier similar to the one that she was wearing. This was when she realized that there was a demand for such a product at an affordable price.
She soon formed the company and obtained a patent for her invention which was simply an affordable version of the one used by her dentist. The MagEyes was launched and quickly became a hot selling item. Several other related products soon followed and eventually MagEyes offered a complete line of products.
Fast forward to 2002. In an effort to expand her already successful line of products, Sherlock launched the Body-Rite Posture Pleaser. While this product does not exactly align with the companies core business of selling personal magnifiers, there is a relation between those who typically use the Mageyes and the Body-Rite.
Often times, those who spend several hours leaned over performing a task or working on a hobby each day will complain of shoulder and back pain due to muscle strains. Once again, an opportunity presented itself and the Body-Rite was born. Soon after its release, a research study was conducted to prove its effectiveness. It wasn't long before several doctors began to recommend this product to their patients.
Description of the Body-Rite
What exactly is the Body-Rite Posture Pleaser (BRPP)? Is it a traditional figure 8 clavicle brace? No. How about an exercise device to improve your posture? Not that either.
Mageyes produces a product that offers a unique approach to solve a problem that many of us experience – muscle strains and bad posture. Their product uses a counter-balance design to help equalize your center of gravity. It attaches to the area around your shoulders and then hangs down over your back.
The main portion is simply a 2 to 3 lb weight sack that hangs from the lower portion of your back. It suspends from the shoulders using a pair of adjustable elastic shoulder straps. The elastic straps are held together at the center of the back using a short piece of joining elastic strapping.
There are two elastic straps, one stretching over each shoulder and under each armpit. The straps are then fastened at the rear where the weight is located. Each strap is individually adjustable using the incorporated slide buckle.
Taking a closer look at the main body, the weight sack is simply a rectangular shaped bag that is filled with steel shot bb's which are more consistent than other weight material such as beans, beads, sand, etc. The sack weighs 2 lbs, measures 10″ long by 3.5″ wide and has a soft Velcro strip sewn into the center. This Velcro strip is where an additional 1 lb rectangular weight sack attaches. The additional 1 lb weight may or may not be used.
The Body Rite is manufactured and assembled in the United States and seems to be fairly well constructed. The materials used including the fabric, buckles, and fasteners appear to be of decent quality. Overall, it seems to be well crafted and assembled with pride.
As for available sizes, the BRPP is available in one size only but can be adjusted to fit just about any size.
A research study?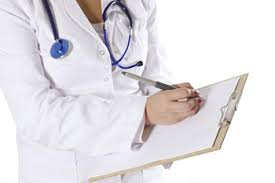 The manufacturer suggests that this product has been evaluated using a research study and was found to reduce upper back pain by 79%, middle back pain by 72% and lower back pain by 38%.
While these findings sound impressive, the manufacturer does not cite the source of the study. Knowing the source would reveal information such as how the study was funded, who the participants were, and what methods were used to measure back pain. These are all important factors and would help support such claims.
How does it work?
As mentioned, the Body Rite helps to balance the body by hanging a 2-3 lb weight from the shoulders. Unlike traditional posture braces which physically hold the shoulders back, the weighted bag provides a force that gently persuades the shoulders down and back.
Before using this product, it's important to follow the manufacturers fitting instructions. This product does not require any assembly but may require you to add or remove the additional 1lb weight as well as adjust the shoulder straps. Use the following instructions to fit the Body Rite.
Decide whether the 2 lb weight is adequate or if the additional 1 lb weight is necessary. As a general rule, men should start off with 3 lbs, wear it for a few minutes and then remove the additional 1 lb if the 3 lbs feels too heavy. Women who are under 140 lbs should start off with 2 lbs and add the additional 1 pound of weight if not heavy enough. Women over 140 should start with the full 3 lbs and wear it for a few minutes and remove additional weight if found to be too heavy.
Once you have decided on a weight, you must now decide on which position to wear the Body Rite. In general, the higher that you position the counter weight on your back, the greater the effects will be felt. If used while seated, you can adjust the straps so that the weight rests against the upper portion of your back. If it will be used primarily while standing, you can wear it in the lumbar area. The manufacturer also suggests that it can be used as a lumbar roll while seated.
Fasten elastic joining strap between the two shoulder straps once you achieve the desired position.
How long should it be worn?
Once you have achieved a proper fit, you are ready to wear the Body-Rite. The manufacturer suggests wearing it for a maximum of two hours per session and then allowing a resting period of at least thirty minutes to an hour.
Put this device on the same way that you would put on a back pack. Feed one shoulder at a time through the shoulder straps. To make things easier you can have a partner make adjustments to the strap while you wear it.
Price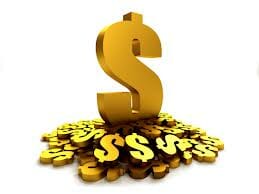 The Body-Rite can be purchased directly from the manufacturer, on Amazon, or from a number of retailers including big box stores such as Walmart and JcPenney.
If purchased through the manufacturers website you can expect to pay $49.95 plus about $12.00 for USPS domestic shipping. In total, one of these devices shipped to your doorstep will set you back about $62.00.
In comparison to other available posture systems, this one is about average in price.
My thoughts on the Body-Rite
I recently had the opportunity to test out the Body-Rite for a couple of weeks. The following documents my experience using this product.
Product packaging and presentation
The Body Rite arrived neatly packaged inside a USPS priority mail box and was shipped directly from the manufacturer in Kerrville, Texas.
Although the Body Rite debuted in 2002, it was placed inside a retail package that appeared to be designed in the 1980's. While the internal packaging is made from a durable cardboard material, the exterior sleeve was branded with dated images.
The outdated package images are likely due to the small manufacturer's unwillingness to spend money on redesigning their package every few years. This is understandable and as we all know, product packaging is usually not an indicator of quality or effectiveness.
The contents of the package included a brochure, instructions for use, as well as the device along with an additional 1 lb weight sack.
A quick look over the information and I was ready to get started.
First time wearing
Since there were no parts to assemble, the fitting process was very straightforward. I started by attaching the additional weight to the main portion using the Velcro backing.
I put the device on one strap at a time and then had an assistant adjust the shoulder straps so that the weight was located on my upper back, somewhere between my shoulder blades. A few minutes had passed and I barely noticed the counterbalance action so I suppose three pounds was adequate.
The next morning I put it to the test for the first time while working behind my computer. My initial thoughts were "Is this thing really working?". While it was comfortable to wear and easy on the back, I began to question whether or not it actually worked. The additional three pounds of weight was barely noticeable.
Strangely enough, after the first hour I began to notice the counterbalance weights in action. The small three pound weight felt heavier and was doing a good job at convincing my upper body and shoulders to gravitate backwards. At this point my skepticism slowly began to fade but I still needed to test for a couple of weeks while at work.
The work test
For the next 10 work days I brought the Body-Rite along with me to work. I typically attempt to conceal each posture brace that I test out but I decided that this one protruded too far from my back. Trying to conceal it wasn't worth the effort as the 3 lb sack of weight would be clearly visible underneath my clothing.
Instead, I embraced my new found device as I embarked on a journey to relieve shoulder and neck pain by correcting my poor posture. It wasn't long before passer-byers started to comment and even ask questions about the new addition to my wardrobe. It quickly became a conversation piece and others who were experiencing back pain from sitting all day began to develop an interest.
During the first three days, I would wear my Body-Rite off and on for about two hours each day. After the first day I felt fairly comfortable wearing it for three or more hours each day.
At the end of each day I had noticed a tremendous reduction in the amount of neck, shoulder, and back pain. The muscle aches that I usually experience in my neck and shoulders were virtually non-existent day after day! My lower back pain had also decreased significantly.
By the end of week two of the skeptics were beginning to ask me for the name of that "backpack thing" that I had been wearing and talking so much about.
Concluding thoughts and recommendations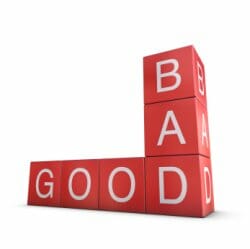 I must admit, I was immediately skeptical when I first saw the dated packaging and instruction manual that came with the Body-Rite. My first impression of the device was that it seemed to be a pair of suspender straps with a bean bag mounted at the rear. After wearing it for the first hour I began to form an entirely different opinion. This product really works in an entirely different way than traditional posture correcting systems.
The counter balance design does not seem to have an effect until you wear it for over an hour. At this point you will begin to notice the weight system pulling back on your shoulders which is ideal if you have a tendency to suffer from head forward posture.
Studies have shown that your neck must support an additional 10 lbs of force for every inch that your head unnecessarily leans forward. With good posture, your neck muscles are supporting 12 lbs of weight. If you move your head forward 2″, the weight suddenly increases to 32 lbs. No wonder why poor posture causes neck strain and pain.
The counter balance weight design helps to correct poor posture by pulling back on the shoulders and neck to help align your head and shoulders so that unnecessary weight from your head is not shifted forward. As your head and neck are pulled back, the extra weight is lifted from your shoulders which helps to lessen the strain.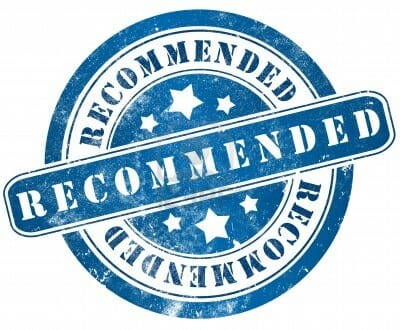 In the information pamphlet the manufacturer offers some statistics concerning the reduction of back pain while using the BRPP. While these statistics seem impressive, no information is available to validate these claims.
One of the biggest drawbacks of this device is the inability to conceal it. If you are looking for a product that can be worn discretely underneath your clothing then this device is not going be the ideal choice. If are simply looking for a device to wear around the house or don't mind wearing the Body-Rite in public or while at work then it's a great choice.
While not particularly easy to conceal underneath a tight fitting shirt, it conceals fairly well underneath a sweater or blazer.
The Body-Rite is comfortable to wear, effective, and reasonably priced. It is well built and 100% made in the United States which keeps other Americans employed.
Overall, I would recommend it to anyone who spends their days leaning forward.
Pros and Cons
Pros
Comfortable and adjustable
Manufactured and assembled in the U.S.A.
One size fits all means no guessing at your size
At $62.00 it's an affordable solution
Scientifically proven (not verified)
Built to last
Effectively relieves pain and promotes good posture
Easy to put on and remove.
Cons
While it can be concealed under a blazer or sweater, it's difficult to conceal under a tight fitted t-shirt.
Can not be washed, only wiped down with a damp cloth
Still Need Help Choosing a Posture Brace?
From posture supports and resistance trainers to biofeedback shirts, there are well over 100 products that are currently being sold in stores and online. With so many to choose from, finding one that delivers can be challenging to say the least.
After evaluating over 25 of the most popular products being sold, I have created this Posture brace comparison table which assigns a ranking to each product based on criteria such as comfort, effectiveness, innovativeness, durability, and cost.