☆☆☆☆☆ 4.25 Star Rating
Who is EquiFit?
EquiFit Inc. manufactures and sells a wide variety of products and accessories for both horses and horse riders. The company is located just outside of Boston in the small town of DedHam, Massachusetts. EquiFit was founded in September of 2000 and is headed by Alexandra Cherubini who according to a filing from the Secretary of Commonwealth of Massachusetts is listed as the president, treasurer, secretary and director of the company.
Cherubini began riding horses at the young age of 12 and has been competing as a horse jumper since the age of 16. She was inspired to create her company after watching her parents operate a successful medical supply business for more than 40 years. She designed a line of products for horses by applying the same concepts used in human medical devices such as braces and supports.
For horses, their product line includes everything from belly guards and hind ankle boots to anti-bacterial washes and ointments. Their rider line includes products such as compression braces for the lower back as well as upper back support such as the ShouldersBack. As for the ShouldersBack, the company produces two different versions – the Original ShouldersBack and the Lite.
Equifit has joined the growing list of companies that have made a commitment to support the US economy by producing all of their products in the United States with the exception of their leather line which is manufactured in France.
The story of the ShouldersBack line
Knowing that using "good" posture is extremely important not only while riding horseback but also in everyday life, Cherubini came up with the idea to produce and sell the ShouldersBack posture support. While learning to ride a horse as a child her instructor required her to place a stick between her forearm and back in order to help train her posture. She developed the ShouldersBack as an alternative to the traditional posture training methods that she had to endure while first learning to ride.
The ShouldersBack was developed with the help of a team or Orthopedist which give the product a bit of credibility.
The inspiration for the product's name comes from the phrase "Shoulders Back" which is commonly shouted by riding instructors as a reminder to their students to pull their shoulders back and use good posture.
Right about now you may be thinking "I'm not a horse rider, why do I need a Shouldersback?" While this product was originally designed with horse riders in mind, it quickly gained popularity among non-riders who were in need of a trainer that provided upper body support.
Soon after being released, a number of individuals from musicians to office workers and physical therapists were purchasing the ShouldersBack. Perhaps it's low profile design made it attractive to individuals who were looking for a product that would assist with their posture and was also easy to conceal. After looking over several other reviews online, it's easy to see that most who purchase this product are indeed ordinary everyday people such as office workers, housewives, yoga students, etc. and not necessarily horse riders.
ShoulderBack vs Shoulderback Lite
Both the ShouldersBack and the ShouldersBack Lite are patent pending posture supports that are intended to be worn for about one hour each day to help you retrain your muscle memory.
The main body of the original ShouldersBack is formed in the shape of a pentagon and has six 1 5/8″ wide elastic fastening straps – one extending from each of the lower four points and two extending from the upper-most point of the body. When worn, the lower two straps are fastened together around the chest while the upper four straps are joined together in pairs to create two shoulder straps. A hook and loop (Velcro) material is used to fasten the straps to one another.
As for the materials used, the manufacturer suggests that it's made from 50% Nylon, 30% Elastane, and 20% polyester.
In comparison, the design and shape of the "lite" version is virtually the same with the exception of a few subtle differences:
The main body of the lite is created from a power mesh fabric which is lightweight and more breathable than the material used in the original. This makes it more comfortable to wear during the warm summer months.
The elastic straps used to create the lite version are 1/8″ narrower in comparison to the original.
The lite weighs 38% less (3.45 oz vs 4.78 oz) than the original.
How's it used?
The ShouldersBack should be worn like a vest and is designed to hold your shoulder back to prevent head forward slump. There are a few steps recommended by the manufacturer that you should follow when fitting this support.
1. With the manufactures tag facing down, connect the left and right shoulder straps using the Velcro fastening system. At this point, you should not be concerned with adjusting the strap length as this will be completed in step 4.
2. Feed the shoulder straps through your arms as you would a vest with manufacturers label facing out. It really helps to use a mirror during this step to ensure that the straps are not twisted.
3. Connect the two lower straps at the center of your chest. The strap should be located around your rib cage. Tighten down snugly but not too tight. Over-tightening will make the support uncomfortable and can leave a red mark across your chest.
4. Adjust each shoulder strap by holding the lower strap down with hand and then use the other hand to stretch and fasten the upper strap to the lower. The level of tension should be strong enough to hold your shoulders back yet not extremely tight underneath the armpits. Adjust the tension straps until they are both comfortable and effective. It may take several attempts to get it just right. Be sure to adjust the straps so that there is equal tension on each shoulder.
Cost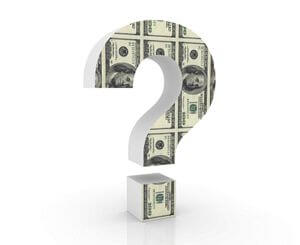 Both the original and lite versions sell for $49.95 each + $13.95 for domestic US shipping. International shipping is available at a cost of $27.95.  Total cost shipped to your doorstep:
$64.00 – $78.00 depending upon your location. The overall price is in line with similar posture supports that are being sold.
Will my insurance cover the ShouldersBack?
Generally speaking, the ShouldersBack should be covered by most major medical insurance companies as well as Medicare.
As of October 2013, EquiFit (through their parent company Alimed Inc.) had received HCPCS coding approval under the billing code L3650.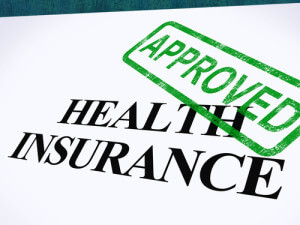 The L3650 code classifies the ShouldersBack as a "Shoulder Orthosis, figure of eight design abduction restrainer, prefabricated, includes fitting and adjustment."
What does all of this mean to you? Since this product has been classified as durable medical equipment, you will likely qualify for a reimbursement of the full purchase price by your insurance company. In most instances, your doctor will have to write out a prescription in order for your insurance to cover the expense.  As always, first, check with your insurance provider before ordering.
Available sizes & colors
The original and lite version is available in your choice of black or white. Their product packaging suggests a third color of beige yet the EquiFit ordering page does not currently offer beige as an option.
In order to choose the correct size, you must measure the circumference of your chest. The best tool for this job is a flexible fiberglass tape measure. EquiFit suggests the following guidelines while choosing a size:
Small – Chest circumference of 24″ or less
Medium – Chest circumference of 38″ or less
Large – Chest circumference up to 50″
My experience
For the sake of this review, I tested both the original and lite versions. Each device arrived via UPS and was packaged inside a silver cardboard tube. The contents of the package included the support along with detailed fitting instructions.
The first one that I tested was the original design. After unpacking the support I laid it out on a table and assembled the shoulder straps as instructed. Using a mirror, I put it on just like a vest and fastened the chest strap. I then adjusted the shoulder straps so that they were comfortable yet gently pulled my shoulders down and back. The initial fitting took less than two minutes to complete.
As instructed, I initially tested it for about an hour and found it to be fairly comfortable to wear. When my body was relaxed my shoulders would naturally rest backward and my posture was aligned. If I started to slouch I could feel the resistance bands trying to pull my shoulders back into place. The feeling is best described as if someone has attached a large rubber band to the tops of your shoulders. As you begin to slouch it feels as if someone is tugging on the bands to pull your shoulder back and down. The tension is not very noticeable while using good posture but you will feel a steady increase in tension if you begin to lean forward.
The test – 25 hours, 14 days
For the next two weeks, I put both the original ShouldersBack and the lite to the test.
Every week I spend somewhere around 50 hours seated behind a computer desk. I spend most of this time slightly reclined and slouched down in my seat. As a result, my posture has greatly suffered as I have developed a bad case of the "tech neck".
After doing some reading on the topic of posture improvement I have decided to try this support to help retrain my posture. In the past, I have tested several supports and training systems with varied results. I'm interested to see how the ShouldersBack performs in comparison to other products that I have tried.
I wore the ShouldersBack for about an hour each day while at work. While I wore it for at least an hour each morning, I would occasionally put it back on throughout the day whenever I noticed that my posture was slipping. Each day I wore it over top of a thin t-shirt and then covered it up with another t-shirt or button-up shirt.
When worn, the support that it provided was immediately noticeable as it positioned my shoulders backward.
After using the standard version for the first week I switched over to the newer lite model. When I put it on I noticed that the power mesh material was remarkably cooler while equally supportive in comparison to the original. Once again I wore it to work each morning and then took it off after an hour, sometimes two.
It wasn't until after the first week that I began to notice results while not wearing the support. Surprisingly, after several days of wearing this brace and making a conscious effort to not slouch while in my seat, I began to notice an overall improvement in my posture throughout the day. By the end of week two, I noticed that the neck and back pain that I commonly felt while at work slowly began to vanish. It was apparent that the ShouldersBack was doing an excellent job of supporting while retraining my posture.
While the majority of my time spent with this product was while at work, I brought it along with me to try out while participating in a few leisure activities. I was interested to see how it performed while going for a jog so this was the first activity that I tried. I wore it while going for a jog on my treadmill at home.  I found the support to be non-restrictive and fairly comfortable while exercising.
The following day I wore it underneath a polo style shirt while watching a baseball game. Bleacher style seating without back support always seems to cause me back pain. While wearing this support I was able to keep my back straight and shoulders back. Afterward my back felt great and I had absolutely no discomfort.
Other activities that I participated in included biking, walking, household chores, and watching television. In all instances, the ShoulderBack was comfortable to wear, non-restrictive and performed well.
The Verdict?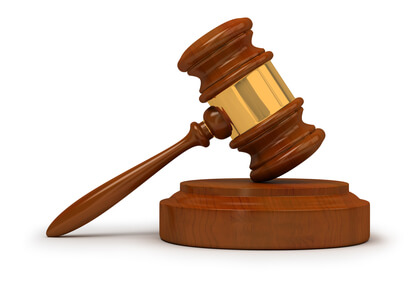 The ShouldersBack performed well under nearly all conditions. The soft elastic bands consistently provided shoulder support while not restricting movement.
This posture support is similar in design to another posture brace that I favor, the Bax-U.  Like the Bax-U, Its simple yet durable design leaves little room for mechanical failure which increases the odds that it will last for many years to come.
Because it has been designed by a team of orthopedists, it stands tall against many of its competitors who engineer their products without the assistance of industry professionals who understand the dynamics of good posture.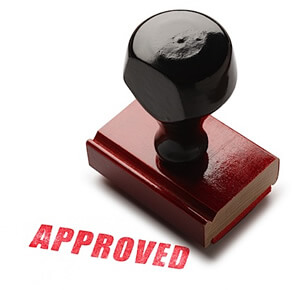 If given a choice between purchasing the original or newer lite model I would undoubtedly choose the lite for several reasons. First, both are almost identical in design yet the lite version weighs nearly 40% less because it has a body made from a breathable mesh.
Unlike the original, the lite is an all season brace that will be comfortable in both extreme heat and cold. Both models are equally effective and both are priced at $49.95 plus shipping. The lite version offers several additional benefits without sacrificing performance or adding cost.
As for the design, very little could be improved. I do however believe that the manufacturer could eliminate much of the unnecessary soft Velcro material. I found that whenever removed and stored, the rough "hook" material grabs a hold of the soft "loop" material at various locations causing it to become tangled. Each morning I had to untangle the support before putting it on. Other than the tangling issue, it's fairly well designed.
Pros Vs. Cons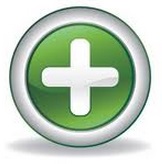 Pros
Lightweight and comfortable
Easy to use
Orthopedic designed
Easy to conceal
Covered by most insurance
Non-restrictive
Effective
Made in the USA
Internationally available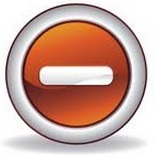 Cons
Not machine washable
Must be worn on top of an undershirt
Still Need Help Choosing a Posture Brace?
From posture supports and resistance trainers to biofeedback shirts, there are well over 100 products that are currently being sold in stores and online. With so many to choose from, finding one that delivers can be challenging to say the least.
After evaluating over 25 of the most popular products being sold, I have created this Posture brace comparison table which assigns a ranking to each product based on criteria such as comfort, effectiveness, innovativeness, durability, and cost.