☆☆☆☆☆ 3.5 Star Rating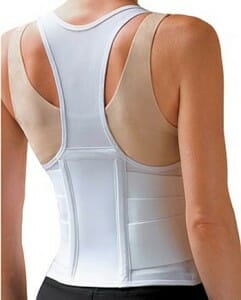 The Original Cincher Back and posture support by FLA Orthopedics was created with women in mind. Its design features a power mesh material that shapes the waistline into an hourglass figure while helping to support the back and shoulders. This particular support can be worn on top of or discretely underneath clothing. Sorry guys, this product is specifically designed to fit women.
For Living Actively (FLA) Orthopedics manufactures a wide variety of braces and supports for the body and is widely known to deliver quality products at a reasonable price. In addition to the Original Cincher, the company also manufacturers and sells the Pro-Lite Deluxe, a posture support that we have reviewed in the past.
The Design
As for design, the Cincher has multiple points of adjustment which enables the user to achieve a custom fit that provides just the right amout of support while remaining comfortable.
At the lower front, two large pads wrap around the waist and attach to each other using a hook and loop or velcro system. Two smaller pulls can provide additional support when needed. These can be easily adjusted while still wearing the support by simply pulling back on the strap to detach it and then changing the position. This feature can come in handy when alternating between the sitting and standing position or after eating a large meal.
Each shoulder also has a slider buckle which allows for shortening or lengthening of  the shoulder straps while still wearing the support. These straps can be adjusted to help hold the shoulders back and into proper position.
Overall, this product appears to be a durable and well made and should last for several months or longer if properly cared for and used as directed.
How is it used?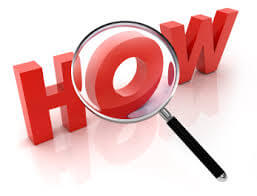 Before using any posture support, it's always important to first speak with your doctor to see if using such a support is an appropriate solution in your situation.
Perhaps the most important aspect to achieve a great fit is to order the correct size to begin with. The manufacturer provides a sizing chart which should assist with choosing the correct size.
To use the Cincher, you must first make a few adjustments in order to achieve a proper fit. Start by loosening the velcro waist straps and putting it on just as you would a vest, one arm at a time. Once on, secure the waist belt at the front so that it's snug but not too tight.
Next, tighten the secondary pulls to the desired tension. This may need to be adjusted at a later time as you break in the material and alternate between the standing and seating position.
Once the waist belt has been secured, use the slide buckles to make adjustments to the shoulder straps. These should be tightened until you can feel the tension in your shoulders.
That's it, your ready to go!
Pricing, Size and Color Options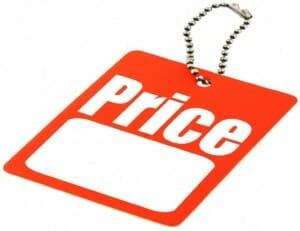 The Cincher is available in three different colors – tan, black, and white. Color availability greatly depends on the size that you choose.
It is available in several different sizes ranging from x-small to xxx-large. There is a size for just about everyone ranging from dress size 4-26 and hip size 26″-54″. Unless you are extra small or overly voluptuous, FLA should carry a size that fits you.
A word of caution when ordering, be sure to carefully choose your size as some retailers do not offer a refund due to the nature of this product. Some will consider returned undergarments a sanitary issue so be sure to check the sellers return policy prior to making your purchase.
As for pricing, this will vary depending on where the Cincher is purchased. On average, most retailers are selling these for somewhere between $40 to $45 plus shipping and handling cost. The pricing of this product seems to be in line with similar posture supports that are being sold.
Care Instructions
One nice feature about this product is the ability to easily clean it. Several supports that I have tried must be hand washed and air dried. With this support, it can be cleaned in the washing machine and then hung to dry. If you clean it in the washing machine, be sure to run it on the gentle cycle to avoid damaging the delicate material. Hang dry in a sunny area.
Product Analysis
The Cincher appears to be a popular choice among women on eCommerce websites such as Amazon. However, most who purchase this product seem to use it as a lower back support and shaping tool. While the product description mentions using this product to help correct posture, the emphasis of the support seems to be in the waist area and not necessarily the shoulders and neck.
When used primarily to correct poor posture, the design doesn't properly support the shoulder area to prevent rounded shoulders. A key element to look for when choosing a posture support is one that has wide adjustable shoulder straps that help pull and hold the shoulders down and back.
Recommendation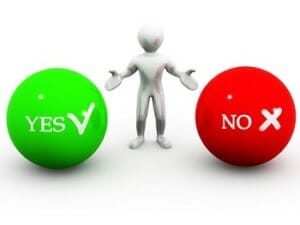 A number of posture supports are available over the counter and by prescription, the Cincher being one of them. While this seems to be a quality product, the shoulder support leaves a lot to be desired. If you are a woman in search of lower back support and a waist slimmer, this may be an excellent choice. If you are purchasing it exclusively for correcting poor posture, there are better options available in the same price range.
There are several simple figure-8 shoulder braces on the market that are specifically designed to target the shoulder area, keeping them back into place. When shopping for a brace, be sure to choose one that allows some degree of flexibility. One that is too rigid will prevent you from moving freely and may even cut off the circulation under your arms.
The latest alternative to the traditional brace is the posture shirt which can be worn by both men and women and uses whats called neurobands to help hold the shoulders back and into place. Instead of relying on shoulder straps, this product actually uses tension bands which are incorporated into a compression fitted t-shirt. They are easy to use, simply put it on just as you would a t-shirt. The neurobands interact with neurotransmitters in the back to activate the muscles that are responsible for maintaining good posture.
Correcting poor posture starts with becoming more conscious of how you sit or stand. In fact, becoming aware of your posture is perhaps the most important aspect when it comes to regaining good posture.
Posture braces and supports can assist with retraining your posture but should not be used as an exclusive tool. They should only be used for a few hours each day which will help you relearn proper posture. When used for longer periods of time, you can actually weaken the muscles responsible for proper posture.
In addition to becoming more aware of your posture and using a support, you should also consider performing a few exercises that are specifically designed to strengthen weak posture muscles. There are a number of free instructional videos that can be found on Youtube which can assist with this.
Above all, correcting poor posture takes persistence and dedication. Make a plan to battle your poor posture and make an effort stay on top of it and you will see great results.