☆☆☆☆☆ 4.5 Star Rating
What is the Posture Medic?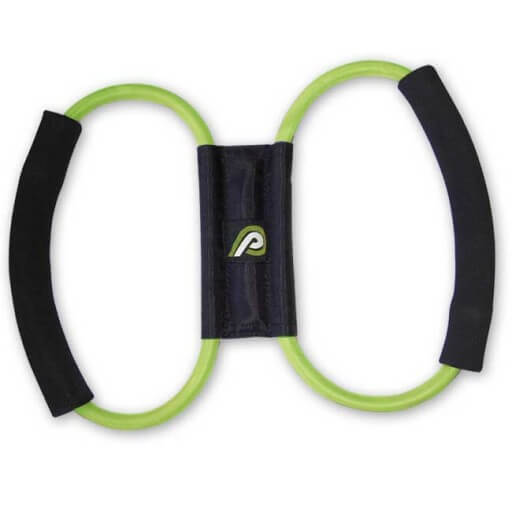 The Posture Medic could be best described as a hybrid exerciser and posture brace that can be used to help correct poor posture by retraining the core muscles.
The device was developed by Postureperfector, a limited liability company based out of Austin, Texas and is headed by Gabriel Burrell who is listed as the company's president. The device itself is patent pending. The name "Postureperfector" was trademarked in January 2013.
The Posture Medic was formally known as the "Posture Perfector" until recently when the company decided to rename their product the"Posture Medic". They seem to have kept the original design yet changed the name and product packaging.
When you first see the Posture Medic it's difficult not to ask yourself "Why didn't I come up with that idea?"  The design is simple – two round tension bands that are bound together with handle grips. However, it's not necessarily about the simplicity of the design. What's really important is exactly what this product can do for you.
About the inventor
When I first saw the tension band design, I was inclined to believe that it was created by someone with experience in the fitness industry. After all, the resistance bands from which the device is created are commonly used to make resistance training equipment. It turns out that my inclinations were correct.
Gabriel Burrell is the president and founder of the company. Mr. Burrell has a rich history in the field of fitness and nutrition. He operates the company alongside his wife Sylvia who has also has a long-standing career in the fitness industry.
How is the Posture Medic used?
A different approach
The vast majority of posture correcting systems that are available focus primarily on using a brace to pull the shoulders back and down. This will often give the user a false sense of posture improvements while they are wearing the device. Once the brace comes off, poor posture returns fairly quickly. Some critics argue that posture support systems that perform the function of your muscles can cause one's core muscles to actually weaken as the body no longer uses certain muscle groups.
Posture Medic takes a different approach to correcting bad posture. This product offers a three step process to strengthen one's core muscle group while focusing on both the Tonic (Postural) muscles and the Phasic muscles.
What's the difference between the two? Simply stated, Tonic muscles are located around areas such as the spine and are primarily responsible for maintaining posture. In contrast, Phasic muscles, such as glutes and abdomen muscles, are used to facilitate movement. Both types of muscles work together to help us maintain good posture.
3 Functions of the Posture Medic
Posture Medic can be used to stretch, strengthen, and stabilize. All three functions can be preformed without having to alter the device in any way.
Stretching: Use it to perform various stretches. The act of stretching works the postural muscles. The manufacturer suggests three different stretch exercises which are held for three to five seconds each. There are however several other stretch exercises that can be completed using this device.
Strengthening: Instantly convert this resistance band into a workout machine that strengthens the Phasic muscles. Once again, three strengthening exercises are provided although it can be used for several different exercises.
Stabilizing: Wear the device as you would a traditional posture brace. The elastic bands provide resistance to pull the shoulders back. This serves as a reminder to maintain good posture.
Putting it all together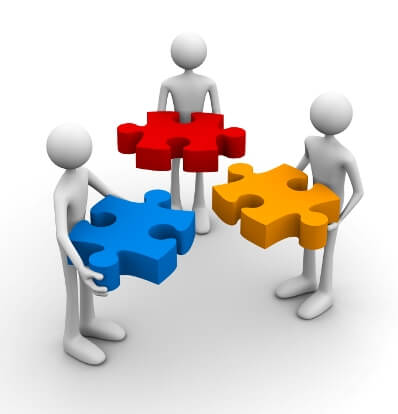 Now that you have an idea of the many tasks that this product is capable of handling, you may be left wondering exactly how you are supposed to use it.
The manufacturer provides a four week program that lays everything out for you. As for the exercises, it specifies the number of reps, sets, and how many times each day to perform each exercise. It then tells you the number of minutes to wear the PostureMedic and the number of times to wear it each day. The intensity of the program increases with each passing week.
Since everyone's level of activity is different, the creator took this into consideration while designing the program. You are able to choose a program based on your activity level – inactive, active, or athletic. The athletic program will of course offer a more intense experience in comparison to the active or inactive program.
Price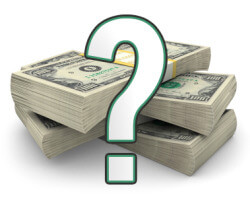 How much does this versatile system sell for? The price that you should expect to pay will vary slightly depending upon the place where you purchase it. You can purchase the Posturemedic directly from the manufacturers website for $39.95 + $6.99 shipping. It can be shipped anywhere in the United States or Canada. So, the total cost – about $47.00.
If you are interested in buying locally, the company has a rather impressive list of dealers in the United States and Canada who carry their products. Many resellers are physical therapists, chiropractors, and pharmacies. The resellers prices will of course vary.
Sizing options
When choosing a device that is right for you, it's important to consider both your physical size and your level of activity.
The Posturemedic is available in five different sizes – x-small, small, medium, large and x-large. Their manufacturer provides a sizing chart that takes into consideration your weight and height.
Once you found the proper size using the provided chart, you must choose between the regular strength or plus strength. The regular strength uses a thinner resistance band which provides less resistance and is easier to use. If you are inactive or active this will likely be the best choice.
For the athletic type, the plus strength will be the best option. It is constructed using a thicker band which ultimately provides more resistance.
Note, the tension bands become progressively stronger as you go up in size. For instance, the x-large size will provide more resistance in comparison to a large and large will provide more resistance than a medium size, and so on.
With 5 sizes and 2 strengths, there are a total of 10 different possibilities to choose from. Conveniently, each one is color coded so you can be assured that you are using the correct device.
My Personal Review
I  put the Posture Medic to the test to see if it stands up to the manufacturers claims. Being 6'1″ and 200 lbs, the manufacturers sizing chart suggested the X-large. I tried out both the regular strength x-large (black) and the plus strength x-large (orange) models for just over two weeks.
The device arrived neatly contained inside a retail package with a magnetic clasp which held the cover closed. Inside was the device along with instructions for use.
A closer look at the construction
As mentioned, the main body of the device is made from resistance tubing which is the same material that is commonly used to make exercise equipment. In the case of my devices, the "regular" strength tubing material measured 9mm in thickness while the "plus" strength measured 11.5 mm in thickness. The thicker tubing is of course heavier duty and less pliable so it offers more resistance.
There are two pieces of circular resistance tubing which are joined together at the center using what appears to be a heavy-duty nylon material similar to what your typical backpack shoulder straps are made from. A hard dowel is sewn into the center of the nylon material which prevents the tubing from collapsing in the middle when stretched.
The outside handles are approximately 6.5″ long and made from a foam material. Hidden beneath the handle is where the resistance tubing joins to complete the band. One end of the tubing has a stopper placed inside. The other end is stretched over the first piece of tubing and stopper and is secured with a small zip tie.
Overall, the manufacturer did not cut corners when it comes to quality. The Posture Medic is made from Grade A materials, equivalent to something that you would expect to find at your local gym.
March 2015 UPDATE:
The company has recently released an updated version of the Posturemedic, the "P3". The latest revision of this product includes several improvements to the original design.
PostureMedic has graciously offered a sample of the the P3 to test out. There are several noticeable differences between the original product and the revised P3. I'm going to briefly touch on each.
Improved body- The P3 features a main body that is now proportionate to the size of the person that it's intended to be used by. For example, the center section of the "x-large" size will be much larger in comparison to the center section of the "small" as pictured below. It is made from a rugged nylon canvas material that, according to the manufacturer, is 100x stronger than the material previously used. The feel of this material is much heavier-duty as it appears virtually indestructible. The original version used a stiff dowel to keep the center from collapsing while the improved version uses a flat, wide piece of flexible material at the center.
New handles- The previous versions handles we made from a soft foam material that would absorb sweat like a sponge. The new P3 also features soft foam handles with a smooth outer finish. This new finish fits closer around the rubber tubing, seems to absorb less sweat and has more of a "solid" feel. The smooth, non-porous nature of the improved handles allows you to disinfect the device using an alcohol wipe.
Tubing attachment change- While not necessarily a significant improvement, the rubber tubing attachment point is now at the center. In the older version, the tubing was joined under each handle where you could feel a bump. The attachment point could potentially work its way from underneath the handle. Function wise, the previous attachment point seemed to work without out issue.
My thoughts on the improvements
While I've never encountered issues with the original PostureMedic, the improvements made by the manufacturer simply makes this product even more desirable.
The handles feel a bit more solid and best of all, they no longer make a squeaking and rubbing noise while working out! Also, it's easy to disinfect the handles using an alcohol wipe.
Overall, the new and improved version indicates that the manufacturer is serious about quality and understands that a better designed, high quality product sells. It's fairly obvious that they have listened to their customers and have responded with the mentioned improvements.
Aside from less making less noise while using, the newer design is easier to put on and take off. Also, the heavier-duty material gives the P3 a bullet-proof appearance.
The first week using the Posture Medic
Outside of my office job, I live a mostly active lifestyle so I started out by using the regular strength device. I found the first week to be quite easy as I religiously followed the program outlined by the manufacturer. Here's how I used the Posture Medic during the first week:
Three stretch exercises 5 times per day. Each exercise was held for 5 seconds and repeated 8 times.
Three strengthening exercises 3 times per day. I did 20 reps of each exercise, briefly resting between exercises.
Wore as a brace for 30 mins 3 times a day.
Overall, I spent approximately 15-20 mins per day performing these exercises and wore the Posture Medic for an hour and a half total.
It was very relaxing and felt great to exercise and stretch muscles that I ordinarily did not use. I brought it to work and took a few stretch breaks during the day. It felt really great to get out of my chair and stretch.
At first I had a difficult time putting it on and taking it off. However, after carefully reading over the instructions I learned that I was not doing it correctly. After learning the proper technique it was much easier. It did a fantastic job of holding my shoulders back.
Week 2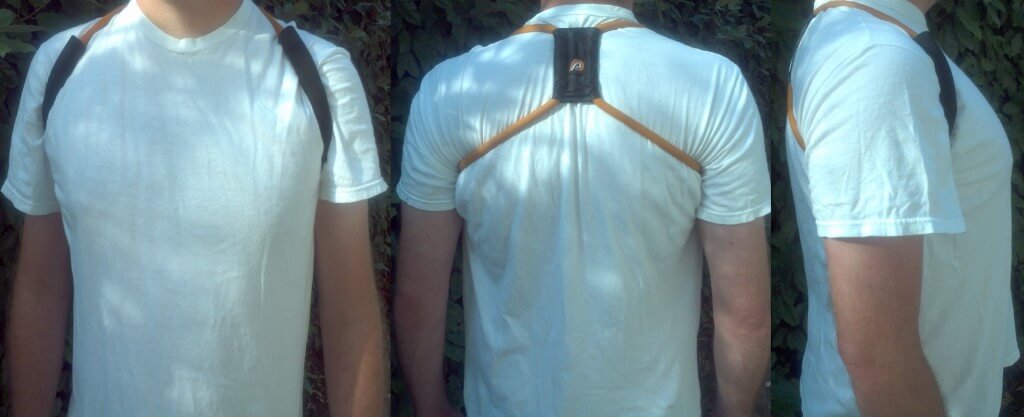 I found the first week to be rather easy so I decided to give the plus strength a try. The second week I performed less stretches and more strength exercise while wearing it about 20 minutes per day 4x a day. The following is the schedule that I followed during this week:
Three stretch exercises 4 times per day. Each exercise was held for 5 seconds and repeated 4 times.
Three strengthening exercises 4 times per day. I did 30 reps of each exercise, briefly resting between exercises.
Wore as a brace for 20 mins 4 times a day.
Once again, the total time that I committed to exercising was about 15- 20 minutes.. I wore it as a brace for just under an hour and a half.
Using the plus strength and following this schedule, I received a great workout. I could really feel the burn towards the end of each session and I have to admit that I was a bit sore after the first day.
Thoughts and recommendation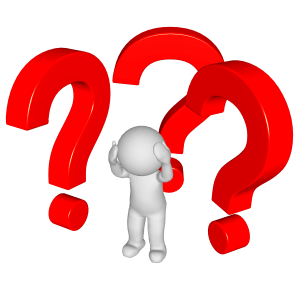 While most posture correcting systems that are available focus exclusively on providing neck and shoulder support without use of exercise, the Posture Medic takes it a step further by incorporating an exercise program into their system which strengthens the Phasic and Tonic muscles. The end result is good posture that lasts for a lifetime.
But can't you simply perform a few exercises at the gym and then wear an inexpensive clavicle brace? Yes, doing so will yield the same results. However, you may want to consider the following:
This product is compact, lightweight, and convenient. You can travel with it or take it to work and use it several times each day. It easily fits into a travel bag and only weighs a few ounces.
Owning one doesn't require a monthly membership fee.
By itself, a decent posture brace will cost at least $50. For the same price why not choose a device that can also be used for exercising?
I found this product to be extremely effective when it comes to both exercising and holding my shoulders back into a good posture position. It's been just over 2 weeks now and it seems to be helping with my posture and has been a tremendous help in relieving tension in my shoulders and neck.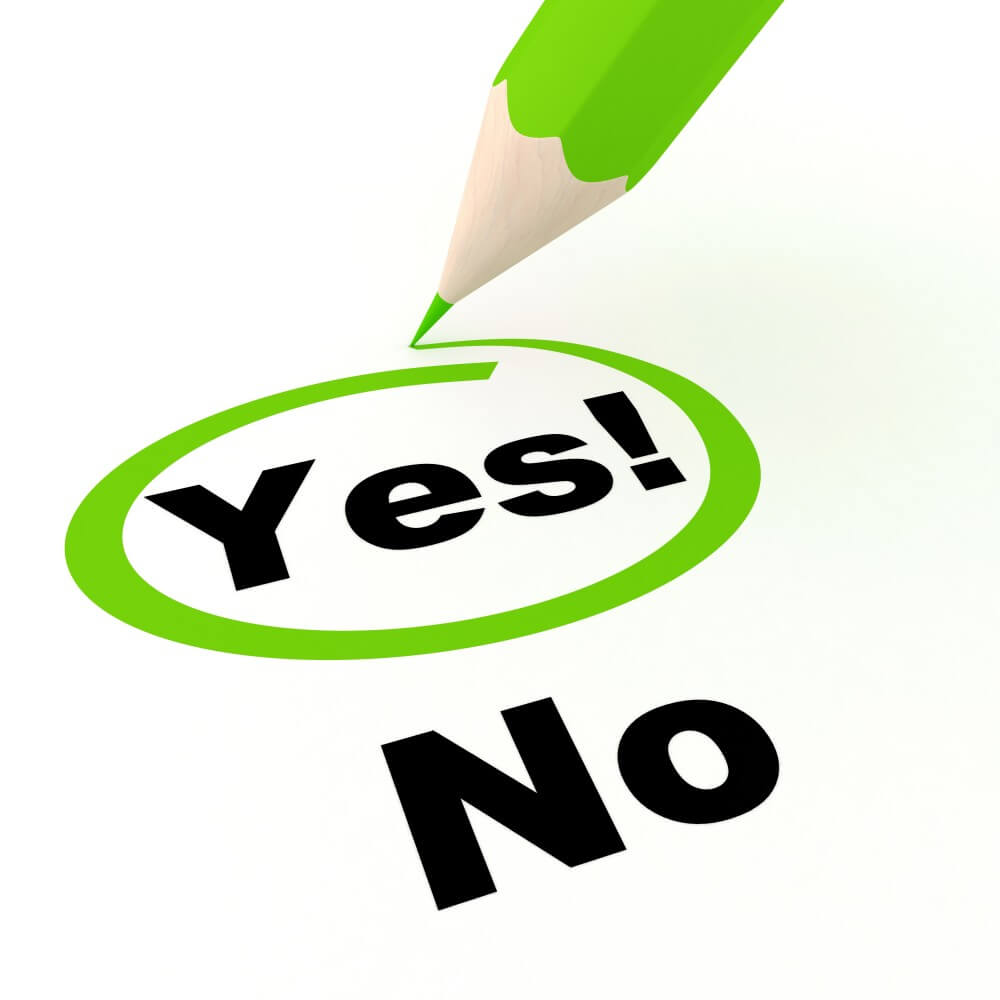 As for choosing between the regular strength and the plus, both are effective however, the regular strength seems to satisfy my exercise needs. The plus model also works but definitely gives you that sore feeling if you're not use to working your core muscle group. For most, the regular will work just fine. More athletic types might want to try the plus model.
For a product that serves 3 functions and costs less than $50 you really can't go wrong. It's very well built and quite functional.
Something that you should keep in mind is that maintaining good posture is a lifetime commitment. You can not simply use this device for a few weeks and expect to maintain good posture forever. In order to maintain good posture you must periodically exercise and maintain a constant awareness of your posture as you sit or stand. This means that you should avoid slouching in your seat or leaning forward.
What are the pros and cons?
As with any product, there's going to be pros and cons. However, there were very few things that I didn't like about this product. Overall the Posture Medic is a great option at a reasonable.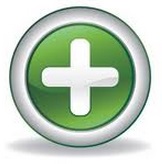 Pros:
Lightweight & portable
Well constructed
Versatile – It's not only used as a posture brace but also a piece of exercise equipment
Created by an experienced personal trainer who understands how weak muscles effect posture
Reasonably priced. $47 is a fair asking price in comparison to other posture correcting systems
It simply works!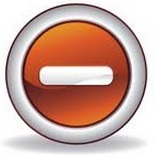 Cons:
It's stinky. You will get a latex smell on your hands while handling the device. Be sure to wash after handling
Difficult to conceal under clothing. Fortunately you only have to wear it 1.5 hours each day.
Still Need Help Choosing a Posture Brace?
From posture supports and resistance trainers to biofeedback shirts, there are well over 100 products that are currently being sold in stores and online. With so many to choose from, finding one that delivers can be challenging to say the least.
After evaluating over 25 of the most popular products being sold, I have created this Posture brace comparison table which assigns a ranking to each product based on criteria such as comfort, effectiveness, innovativeness, durability, and cost.