☆☆☆☆☆ 4 Star Rating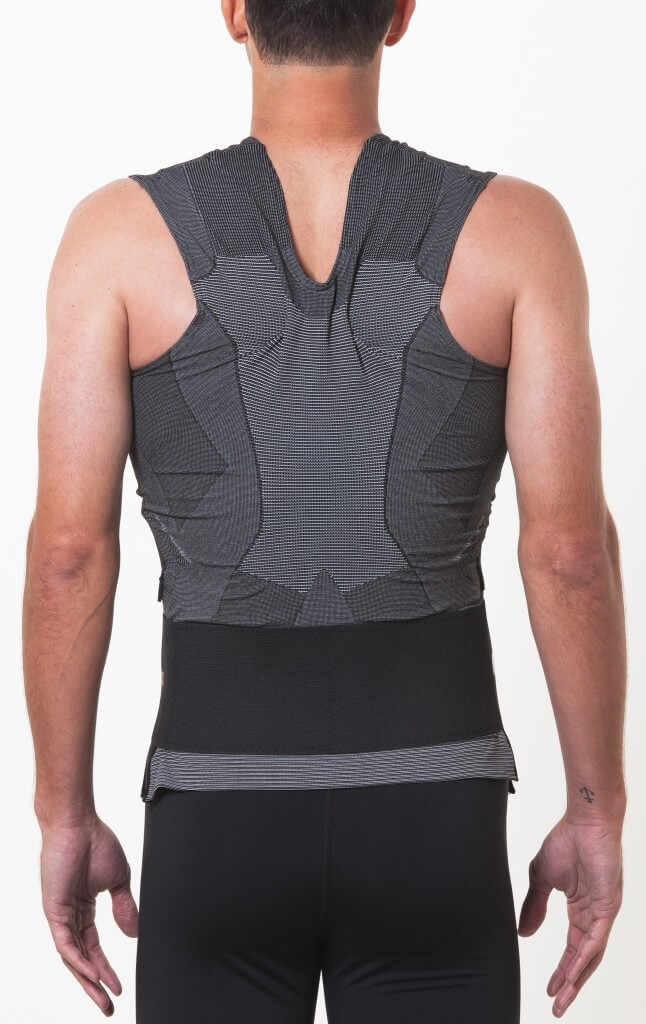 The S3 Spinal Q jacket by Alignmed is marketed as a rehabilitation jacket for medical issues such as poor posture, rotator cuff injuries, slap tears, osteoporosis, spine conditions such as vertebral fracture recovery and back pain. This review will focus on using the Spinal Q to treat perhaps the most common of the mentioned conditions which is poor posture. Poor posture is a serious problem that affects the lives of millions of people each day.
Bad posture is quickly becoming a modern day health epidemic as we spend an increasing number of hours each day slumped over hand-held electronic devices, computers, and in front of television screens. While estimations vary, it is suggested that we spend between 8-12 hours each day in front of electronic devices. Unfortunately for many, these hours are spent practicing poor posture.
You may recall my recent review on another Alignmed product, the Posture Shirt 2.0. I must admit, after trying the Posture Shirt I was eager to review the S3 SpinalQ.
While searching the internet for additional information on this product, I noticed several instances of others discussing the SpinalQ yet very few have provided any feedback. This is likely due to it's relative recent introduction. I hope to answer many of these questions by sharing my experience and opinion of this device.
History of Alignmed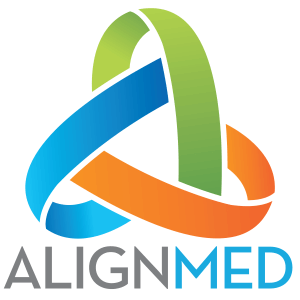 Alignmed, the company who manufactures and sells the Spinal Q, has been selling what they call "Evidence Based Apparel" since 2001. The companies website has Bill Schultz listed as the founder and president.
Before forming Alignmed, Schultz spent several years selling surgical equipment. While in his thirties he began to experience severe back pain and his doctors suggested spinal fusion surgery. Having witnessed several such surgeries during his career, he knew that doing so would likely cause numerous issues later on down the road. Instead, on the advice of a friend, he visited a Newport Beach, California chiropractor who offered a device that he believed to be a possible solution to his back pain.
The device was created by the chiropractor himself and was actually intended to assist patients after shoulder surgery. Surprisingly, the doctors' device instantly helped with his back pain as soon as he put it on. After seeing the potential, Schultz purchased the patent from the chiropractor and formed Alignmed.
As for their latest introduction the SpinalQ, it was originally developed by Bob Waeger who later teamed up with Alignmed to sell the brace.
The anatomy of the SpinalQ
Unlike their posture shirt, the Spinal Q is heavier duty and resembles more of a vest as it is sleeveless in nature. It's constructed from 70% Polypropylene and 30% Elastane making it durable yet stretchable. A tag sewn into the lower portion of the vest identifies it as being "Made in Taiwan".
While heavy-duty in appearance, it's still fairly light in terms of actual weight. The total weight of the x-large that I received was just under 16 ounces. In comparison, your average x-large 100% cotton polo style shirt weighs approximately 11 ounces.
There are a few features that make this posture jacket unique. Most notably are the two adjustable "Scapular Retractor Straps". Traditionally designed posture braces hug the armpits and often end up bunched up underneath causing chafing. The retractor straps are sewn into the front of the vest and stretch over each shoulder. They cross at the middle of the back and exit through the front sides where they attach to a large Velcro pad on the outside. The Velcro design allows the patient to adjust the level of tension on the shoulder straps.
A 5″ wide lumbar strap is incorporated into the lower portion of the vest which wraps around the waist and attaches at the front. It also uses a Velcro fastening system which can be adjusted to provide various levels of tension. This strap helps to hold the vest in place while providing lumbar support.
Seven metallic hook and eye fasteners are integrated into the front opening of the vest. These are used to assist in joining the two ends together prior to zipping it together. The vest is joined using an open-ended plastic zipper.
Installation and removal
Putting on the SpinalQ is fairly simple and only takes a few seconds. Here's how to use the vest:
Ensure that both the lower lumbar straps and the scapular straps are detached from the large Velcro pad on each side of the vest
Unzip the front of the vest.
Put on just as you would any other jacket.
If necessary, use the hook and eye system to join the front of the vest together.
Zip it up.
Attach the lumbar strap on each side to the lower portion of the large Velcro pad.
While using good posture, pull down on each scapular support and fasten them to Velcro in a comfortable position. You should feel the shoulder straps gently pull back on your shoulders.
Remove in the reverse order. Unfasten straps and then unzip and disconnect hook & eyes.
How it's used
The ultimate goal of using the SpinalQ is to improve your condition whether it's correcting bad posture or rehabilitating from an injury or surgery. In the case of using it to correct posture, it should be used as a tool to retrain your muscle memory. It's intended to be used for only 4-6 weeks and should be worn for up to four hours per day.
The manufacturer suggests a gradual step-up approach to getting you accustomed to wearing the vest. They offer the following guidelines. Remember, you can alter their suggestions to meet your individual needs.
Wear one half hour to an hour for the first day
Wear for 1 hour during week 1
Wear for 2 hours during week 2
Wear for 3 hours during week 3
Wear for 4 hours weeks 4 and beyond.
Ultimately, the brace should be worn for a total of 4 hours per day – 2 hours in the morning and 2 hours in the evening. You may wear it for a longer period than the suggested, however, you don't want to overdo it. As with any other posture brace, your body can become dependent on the support that it provides. Over wearing it can cause your core muscles to gradually weaken.
In addition to the using a brace you should also perform various exercises to help strengthen your muscles.
Available sizes
The manufacturer suggests using the following chart as a guideline when choosing your size:
| Size | Model number | Height | Weight in Lbs |
| --- | --- | --- | --- |
| XX-Small Pediatric | L0457-XXS | 4'10 | 90 |
| X-Small | L0457-XS | 5'3 | 120 |
| Small | L0457-S | 5'5 | 140 |
| Medium | L0457-M | 5'8 | 160 |
| Large | L0457-L | 5'10 | 180 |
| X-Large | L0457-XL | 5'10 | 210 |
| XX-Large | L0457-2XL | 6'0 | 240 |
| XXX-Large | L0457-3XL | 6'2 | 260 |
How much does the SpinalQ cost?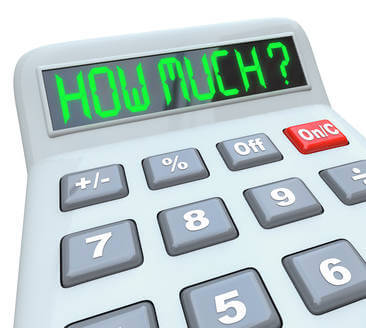 What's the price of the Spinal Q?
As the old saying goes – There is good news and bad news. The bad news is that if you were to purchase this brace and pay out of pocket it can be rather costly. No price is listed on the Alignmed website, however, online chatter from users on various message boards suggest a price tag somewhere around $350.
The good news – it's likely that you can pick one up for free (or close to it). How?
Most major health insurance providers will cover the Spinal Q if your doctor believes that it's a medical necessity. Many insurance companies classify such devices as "Durable Medical Equipment" and will cover the expense. You may however be required to pay some amount if your deductible has not yet been met.
Simply visit your physician and tell him or her that you would like to try a brace to correct your poor posture. You can specify that you are interested in this particular product. The doctor will then write out a prescription or what is known as a Letter of Medical Necessity (LOMN). He or she will take care of all the paperwork and order a brace for you.
Medicare & Insurance coverage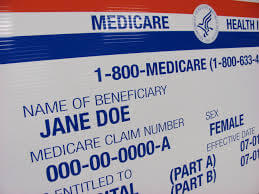 With nearly fifty million people in the US on Medicare, many are likely interested in knowing whether or not Medicare will cover the Spinal Q. I emailed the manufacturer asking this exact question.
As of Nov 2014 the SpinalQ received the green light and can now be billed using PDAC code L0457. What exactly does this mean? Simply stated, the brace is now be covered by Medicare as well as several other insurance companies.
My personal review
Arrival and initial fitting
The Spinal Q arrived folded inside of a cellophane bag along with a swankey neoprene zip-up carrying case and some literature.
My initial opinion of the brace was favorable. The design, material used, and craftsmanship all appeared to be above average. There's a clear difference between the Spinal Q and other (less expensive) posture braces that I have tested in the past. The touch and appearance was that of a quality piece of medical equipment that you would find at a medical supply store.
I unfastened the Velcro straps and put it on like any other vest. I should point out that you should wear the brace so that the shoulder straps are located on the inside of the vest. The images to the left shows the straps being on the outside. This was done for demonstration purposes to show how the shoulder straps work.
And now the challenging part- squeezing my big potbelly into a tight fitting vest. It quickly became evident that this was not going to be an easy task. Luckily, the good folks at Alignmed were thinking of me while they were designing this brace. They cleverly incorporated a small "hook and eyelet" every three inches (7 total)" right next to the zipper. While looking in the mirror, I fastened each hook one at time starting from the top. The first three were a piece of cake, the next four went something like this:
Suck in, fasten. Suck in, fasten, Suck in….. Okay you get the idea.
After a bit of careful maneuvering, I stood there looking like a busted can of biscuits with several decades of pizza pies, twinkies, burgers, and cake all neatly tucked away inside. With the vest held together, I zipped the front closed while dodging a forest of stomach and chest hairs. Aah, it looked much better.
Once zipped up, I looked at my side view in the mirror. I was amazed at how flat my stomach appeared. This was definitely an unexpected benefit that's not mentioned by the manufacturer.
I used the finger loops on each side of the lumbar strap to assist with fastening each strap to the Velcro pad. I could immediately feel the lower back support once both sides were fastened.
The next step was to adjust the scapular straps. Grabbing a hold of each strap, I gave them a tug and could feel the straps pulling back on my shoulder. With my shoulders back into the good posture position I adjusted the tension of each strap until they were supportive yet still comfortable.
Putting it to the test
Over the course of the next 2 weeks I put the SpinalQ to the test by completing a series of everyday tasks involving work, leisure activity, and moderate exercise.
While the manufacturer suggests a 4 week gradual warm up period, I was able to wear it for a total of 4 hours per day after the first week. The comfort level by far exceeded my expectations, making it easy to wear for long periods of time.
I wore it underneath a shirt while working seated behind my computer. I usually end up slouched over after a few minutes while in a chair. The SpinalQ kept me sitting up straight and served as a great reminder not to lean forward. I wore it for the first 2 hours of work each day.
In the evening hours I would wear it around the house while watching TV and doing a few chores. It performed well in several scenario from grilling to yard work. I was standing tall and noticed that it was helping tremendously with the back pain that I commonly experience each day.
Before going cycling, I replaced my usual cycling jersey with the SpinalQ. I found the brace to be quite supportive and non-restrictive. I do however prefer the moisture wicking properties of my lycra jersey.
Overall, it performed fantastic in nearly every circumstance. By the end of week 2 I noticed a definite improvement in my overall posture throughout the day even while not wearing the brace.
Summary and thoughts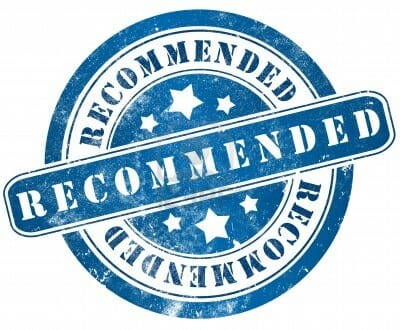 Using the SpinalQ was a great experience. I initially questioned the tight fitting nature of the vest but instantly took a liking to it. It provided just the right amount of support while not restricting my mobility. The shoulder strap design held my shoulders back yet did not irritate my armpits like many traditional clavicle braces. I also favored the sleeveless design which gave me full range of motion in my shoulders.
A few notes about using this brace. First, don't try to wear it on top of a shirt. It will cause your shirt to bunch up around your neck and will be uncomfortable. Put the support on first and then your shirt on top as the manufacturer recommends.
Ensure that all straps are unfastened when putting the vest on as it makes it much easier to install. Also, If you have a big belly like me, work the hook and eyes from the top to the bottom instead of the bottom up.
As for concealment, I found that it concealed fairly well under average fitting clothing. When worn underneath a t-shirt or polo it's very difficult to detect.
Overall, the SpinalQ scored high in all areas including quality, comfort, performance, and concealment. Unfortunately, the high price can be an obstacle for those without good health insurance coverage.
My recommendation – If your medical insurance covers such expenses or you can afford the out of pocket expense then the SpinalQ is a must. If you are unable to afford it then consider another option. There are literally dozens of posture braces that can be purchased for $100 or less. This table will help you compare each one.
To order call 1 (866) 987-LIFE (5433) and mention promo code PBGTEN for 10% off your order
Pros v Cons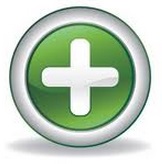 Pros:
High quality. Made from durable materials and well crafted
Superior "Scapular Retractor Straps" design gently tug your shoulders back without irritating your armpits
Comfortable. While tight fitting, it's quite comfortable, making it easy to wear.
Adjustable shoulder and back straps allow you to control the tension.
Versatile. Not only for correcting bad posture. Can be used to treat various conditions and recover form surgery.
Non restrictive. Allows full range of motion in the shoulders.
Thin low profile design allows you to easily conceal it underneath your clothing.
Stomach slimming bonus
It's effective! Really helps to correct bad posture issues and relieves back and shoulder pain.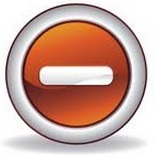 Cons:
Expense. While most major medical insurance companies will cover the expense, those without medical coverage will have to foot the bill.
Still Need Help Choosing a Posture Brace?
From posture supports and resistance trainers to biofeedback shirts, there are well over 100 products that are currently being sold in stores and online. With so many to choose from, finding one that delivers can be challenging to say the least.
After evaluating over 25 of the most popular products being sold, I have created this Posture brace comparison table which assigns a ranking to each product based on criteria such as comfort, effectiveness, innovativeness, durability, and cost.