☆☆☆☆☆ 5 Star Rating
About the SheerPosture
The SheerPosure Anatomy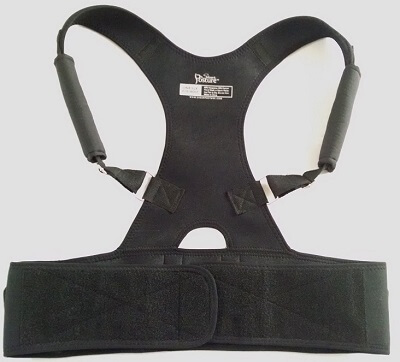 The SheerPosture is a one-size-fits-most unisex posture support that is designed to prevent shoulder slouch and correct poor posture.
It's a one piece posture brace that can accommodate most body types because of its adjustable nature.  Each arm strap has a metal slide buckle that moves along a canvas strap, which in effect, allows you to lengthen or shorten the strap to fit your body and provide more or less shoulder support.  Also, each strap comes with a removable arm pit cushion to relieve tension and chafing.
A 4.5″ wide  by 43.5″ long adjustable stretchable Velcro belt wraps around the stomach and fastens at the front. The manufacturer's website states that it will fit those with a stomach measurement between 29″ to 40″.  On either side of this belt, a small elastic pull fastens to the main velcro belt. It serves two purposes which include to provide additional support to the mid-back as well as to hold the support in place.
At the center rear, two vertical flexible reinforcement bands measuring 4.25″ by .75″ provide rigidity to the center of the support.
The SheerPosture is made from a seemingly strong, yet lightweight material that is double stitched together. When placed on a scale, the entire brace weighs 9.31 ounces. Reinforcement has been added to the attachment points where the main body meets the adjustable arm straps. My first impression of this support is that it's well made, seems durable and would be a product that's found at a medical supply store.
Directions for use
The manufacturer provides an instruction sheet that shows how to put on and remove the SheerPosture as well as directions for use. Here's a brief summary of the information provided by the manufacturer:
*Note: the manufacturer suggests wearing this support on top of an undershirt for maximum comfort.
Putting on the SheerPosture
Remove support from the packaging, lay out, and ensure that all velcro straps are unfastened.
Slide the metal buckle to fully extend the arm strap. You will make further adjustments to this strap later in step 7.
The SheerPosture is worn just like a backpack. Put the support on by feeding one arm through each arm strap. Be sure to put it on with the label facing towards you  on the inside so that it's not visible when worn.
Gently pull down on the belt ends to fully extend the back of the support.
Secure the belly belt just above the navel by fastening the two velcro ends together. The belt should be snug but not too tight.
Wrap the pull straps around the stomach and fasten each side equally to the velcro belt. These straps should provide additional support without being uncomfortable.
Have an assistant make adjustments to the metal slide buckle. A further explanation on how tight these straps can be is found in the directions for use.
Insert the arm pit pads, fasten the velcro ends together, and slide to the desired position.
Removing the SheerPosture
Loosen both pull straps and then unfasten the belt.
Reach behind your head, cross your arms, and use your thumbs to grab each arm strap.
Lift straight up over your head to remove.
Putting the SheerPosture to use
The manufacturer offers specific instructions on how the SheerPosture should be worn.
As mentioned earlier, they suggest wearing this support on top of an undershirt. It can also be worn over top of your clothing if you prefer.
They show an example of what your posture should look like when the shoulder straps are properly adjusted. The illustration provided with directions shows that the straps should be tightened until shoulders are square and your earlobes are aligned with the center of your shoulders.
This support is intended to be used as tool to help retrain your posture. The manufacturer suggests that you incorporate regular posture strengthening exercises into your daily routine as well as wear their support.
How many hours and days should it be worn?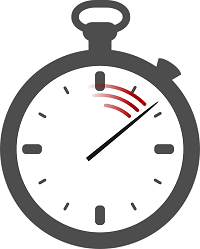 The directions suggest that you start off by wearing the support for up to 60 minutes per day. As time goes on, you can increase the wear time to a total of 4-6 hours.  They claim that you will see an immediate improvement in your posture and should see long lasting results that do not require the use of a support within the first 12 weeks of use when you use the support and adopt an exercise routine to target your postural muscles.
What colors is the SheerPosture available in?
The manufacturer currently offers the SheerPosture in 4 different colors:
Black with black trim
Blue with black trim
Pink with white trim
Beige with white trim
How much does it cost?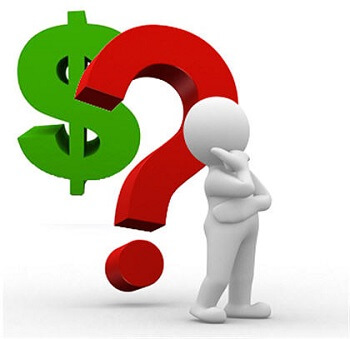 On their website, the SheerPosture sells for $49.99.  They offer free shipping to customers within the United States.  According to their website, your order is usually shipped the same day and transit time is usually 1-3 days. From the time that you place an order until it arrives at your doorstep, it should take somewhere between 2-4 business days.
Comparing the cost of the SheerPosture to similar posture supports on the market, this one is priced slightly less than average.
Does it come with a money back guarantee?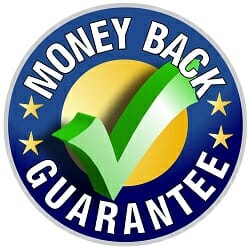 The manufacturer offers a 90 day money back satisfaction guarantee which is 60 days longer than the industry standard of 30 days offered by most support manufacturers. They accept returns for any reason although they do require you to pay return shipping.
My experience using the SheerPosture
How did I find the SheerPosture?
A few months back, I reviewed another product that was similar to the SheerPosture and I was quite impressed with its performance. Unfortunately, shortly after writing the review, the seams started to unravel and the straps started to separate. After less than a month of use, it was completely destroyed which was disappointing because it was a product that I really liked.
I was interested in buying a similar style support but did not want to reorder from the original company because I  had concerns about the quality. While searching around for a replacement, I came across the SheerPosture.
The first thing that captured my interest with the SheerPosture was the fact that they were advertising "strong heavy duty material" which is exactly what I was looking for.  In addition, their support also came with attachable arm pit cushions which I could not find with any other support. If you have ever worn a posture brace, you probably already know that the arm straps can irritate your underarms. These pads seemed to offer a solution to the chafing issue that's common with most posture supports.
After checking out the SheerPosture, I placed my order and waited for it to arrive.
The arrival and initial thoughts
Two days after ordering, the SheerPosture arrived on my doorstep. Inside the box was a support that was neatly tucked inside of a plastic poly bag.
The bag contained one support, a pair of removal armpit pads, and an instruction sheet. The instructions were very thorough and included illustrations showing how to put on and take off the support as well as a bit of information on how it's used. I found the directions for putting on and removing the SheerPosture to be clear,  accurate, and easy to follow.
After looking closely at the design, specifically where the arm straps attach to the body, it was clear that the engineering was superior in comparison to the similar style supports that I have purchased in the past.
It was also evident that the material used to make this support were of high quality. I gave each strap a good pull and the double stitching showed no signs of stress or tearing. So far, so good.
As for the the armpit cushions, they contained a fair amount of foam padding inside. A strip of velcro is sewn on to the edge of each cushion.  The pad is wrapped around the arm strap and secured together using the velcro fastening system.
The Plan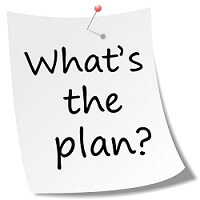 Let me tell you a little bit about myself and why I started testing posture braces. I've spent several years seated behind a computer working long hours. As a result, my posture has suffered tremendously. I've tried many posture supports and trainers and have found quite a bit of long-term success with most of them as seen over here.
Unfortunately, I have found myself slipping back into the habit of using bad posture after straying away from my exercise program and not wearing a support. It's been a few months so now I'm back to square one. My plan is to test out the SheerPosture and incorporate a few simple at home exercises. This has worked well in the past and should help to get my posture back on track.
I'll document my weekly progress below:
Day 1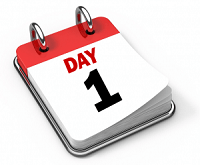 I decide to go with the manufacturer's recommendation and wear the support over top of a form fitted t-shirt. I followed the instructions and a couple minutes later, I had the SheerPosture secured and ready to go. The fitting process was easy and I had experienced no issues.
I could immediately feel the support as it held my shoulders back and into place. The material was soft and had a velvety feel to the touch.
After a few minutes, I noticed that the arm straps were not digging into my armpits as I have experienced with several of the other posture braces in the past. I was already sold on the armpit pad feature alone.
The first day I wore it for only an hour just to try it out and get a feel for it.
Week 1
During the first week of use, I had worn the SheerPosture on top of my undershirt and underneath my button up dress shirt. I'm not one to proudly advertise that I'm wearing a posture brace. In fact, the idea of one of my coworkers finding out that I'm wearing a posture support embarrasses me just to think about. Luckily, this support delivers when it comes to being concealed. It's virtually undetectable when worn under a dress shirt. This is good news as I don't want my coworkers to razz me about my new "Man-bra". No one seemed to notice that I was wearing a support underneath my clothing.
During the first week, I wore it to work for a couple hours in the morning and slipped out shortly before lunch to remove it.
The extra support felt great and it remained firm yet comfortable throughout the morning. I believe that the armpit cushions really helped to improve my level of comfort.
Week 2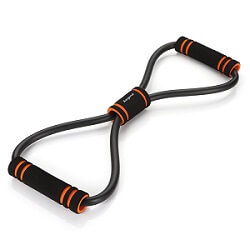 During week 2, I continued to wear the support for two, sometimes three hour during the day. I started wearing the support after lunch, as my posture seems to suffer the most as the day comes to an end and I'm tired.
Going into week two, I knew that it was time to get serious about restoring my posture and needed to incorporate a short exercise routine to help strengthen my postural muscles. I wasn't interested in a program that involves extensive vigorous exercises or expensive machinery so I decided to commit to a few simple exercises that I would perform at home after work. I went with the exercises suggested on the SheerPosture website.  In the past, I have followed a similar routine to target my postural muscles.
By the end of week two, things were going well. The Sheerposture was holding up with no signs of tearing at the seams. I ordered a resistance band from Amazon for around $10 and had it ready for next week. With an exercise routine in mind and an exercise band in hand, I was ready to move into week three.
Weeks 3-5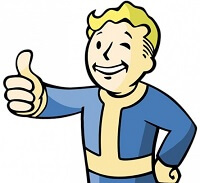 Over the next 3 weeks,  I wore the support for most of the day. I could really feel a difference each evening when I came home from work. My shoulders and upper back did not ache by the end of the day. Best of all, my posture was beginning to show signs of improvement by the end of week 5.
I had developed a simple exercise routine – twelve to fifteen minutes total per day, three to four days per week completing a series of posture strengthen exercises.
The components of the support are all holding together without issues. All straps and stitching are showing no signs of separation.
Weeks 6-8
After two months of using the SheerPosture, my overall posture has improved tremendously and I'm well on my way to a full recovery. I have become more aware of my posture while seated and am able to keep my shoulders back and body upright, even without the assistance of this support.
During the past two weeks, I've only been using the SheerPosture occasionally and I'm still able to maintain great posture. I've been continuing with my exercise routine which helps to keep my postural muscles in top shape and able to function without the aid of a support.
Weeks 9-10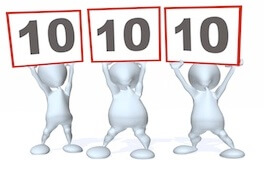 It's been two and a half months since I've begun my journey to restore my posture. At this point, my poor posture has been completely reversed. My shoulders and back no longer ache at the end of the day and my appearance and confidence has been restored. My wife has commented on how much taller and confident I appear. Best of all, I feel better than ever.
As for the support, it has held up quite well. As mentioned, I've owned a few others posture braces that are nearly identical in design but the materials in the other braces that I have used in the past ended up ripping to shreds withing the first 3 weeks. The SheerPosture has lasted over 2 months now and is in excellent shape with no signs of material failure.
I'm actually going to wash my SheerPosture and give it to a friend who could use some help with her posture.
Overall thoughts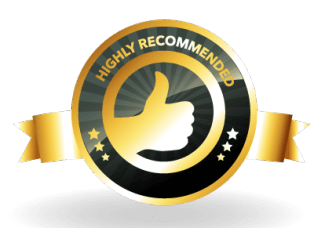 I've tested several posture supports over the past three years and have found that some are better than others. I absolutely love the SheerPosture and have found that the design, heavy duty materials used, and quality of this support is among the best in the under $50 price range. It has stood the test of time and has proven itself. The 90 day money back guarantee is always a nice option to have although I didn't have to use it. Most posture supports that I have tried only come with a 30 day guarantee.
I have found that the removable armpit pads make this support much more comfortable to wear because it doesn't dig into your armpits when you wear it for extended periods of time. These pads are a nice feature that I have not found with similar style clavicle supports. Because they are removable, this gives you the option to wear the support with or without the additional padding.
The adjustable straps have a buckle that can be adjusted to provide shoulder support as needed and waist belt adjusts to most sizes. The smaller pull straps are also a nice feature that provide a little extra support in the mid back section  The manufacturer labels it as "One Size Fits Most" which seems to be accurate. Unless you are very small or very large, this support should fit you.
As far as performance, I couldn't have asked for a better support. It provides just the right amount of support and because the main body is made from a semi-elastic material, it's still stretchable and conforms to your body.
It's fairly thin and weighs just over 9 oz, making it easy to conceal underneath your clothing.
Because it exceeded my expectations in all areas including durability, performance, design, and price, the SheerPosture receives a 5 star rating and is a product that I would recommend to anyone who wants a quality product to improve their posture without spending a whole lot of money.
Pros

Durable material and stitching will not tear
Removable armpit pads for added comfort
Unisex design
One size fits most
Comes with easy to follow instructions
Comfortable, even for longer periods of time
Conceals well underneath clothing
Prevents shoulder slouch and restores poor posture
Comes with a 90 money back guarantee
Affordably priced at $49.99 with free shipping
Cons