AlignMed Sports Bra
The AlignMed sports bra is a top-of-the-line piece of athletic apparel that contains AlignMed's proprietary interactive muscle system.  Their interactive apparel is composed of neurobands – a strategically placed system of bands made of elastic that mimic the movement of contracting muscles which train joints and soft tissue in the body.  This training results in aligning the body in a natural position.
What function does it serve?
The bra serves several purposes and is not just any regular sports bra.  AlignMed's products have been tested and proven to aid in pain reduction, increase core activation, improve posture and spinal alignment, and improve overall health.  The bra is one of many items in their 'interactive apparel' line.  The product assortment literally starts working for you as soon as you wear it.  Their proprietary technology including neurobands and muscle mapping aid in the stimulation of muscles and joints while you physically wear the apparel.
About AlignMed
AlignMed, based out of Santa Ana, CA,  has been serving the postural fitness industry since 2004.  They design and develop interactive apparel to promote movement, good posture, aid in pain management, and help with athletic performance.
Benefits
Poor posture and spinal alignment is commonly attributed to our learned improper sitting habits that we all practice day in and day out.  For females, this is a great way to train the spine to align  since a bra is worn on a daily basis by most women in the United States.  The AlignMed bra has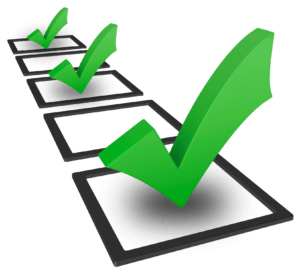 several comfort features in addition to functional benefits:
-Vented fabric design for comfort and cooling
-Anti-microbial
-Moisture wicking material to keep you cool and dry
-Soft yet effective elastic material
-Promotes upper body movement and strength
-Provides support during exercise and circuit training
-Increases the flow of oxygen throughout your body
-Improves upper body and shoulder movement
AlignMed Sports Bra Features & My Review
I received the blue AlignMed Sports Bra neatly packaged in a poly bag mailer with an informational hang tag attached with a safety pin.  From first glance, the bra appeared to be higher quality than my other sports bras I own and use often.  Like all products we review, I actively wore the Alignmed Bra for 2 weeks straight in order to give my honest opinion of the fit and performance of the product below.
Back Air Vent
The bra has a rounded cutout vent in the middle of the back with two elastic strips criss crossing in the middle.  The air vent is great for intense workouts or brisk walks.  If you are anything like me, I sweat easily during my workouts and it's nice to get some air on your back during a quick break every once in a while.  The elastic criss cross straps maintain the structural support of the bra behind the cutout area.
Multiple elastics
The most distinguishable feature of this bra is AlignMed's use of multiple elastic materials.  AlignMed patented their neuroband technology and powermesh panels so you won't find them anywhere else.  They use what looks like 4 different elastic materials in the bra.  I think that mixing the materials like this is brilliant because it incorporates all of the benefits of each material into specific targeted areas.  I'm going to reference them as materials 1-4.  For example, material 1, is the base material in the front of the bra that provides support to your chest.  It's comfortable and stretchy and is typically seen in common sports bras.  Material 2 and 3 is what I believe to be the powermesh panels which run side by side over the shoulders and down the back of the bra.  The first powermesh panel is dual-layered, soft, expandable, and breathable.  It's located on the outer edge of the bra, closest to the neck and also at the bottom back of the bra – the perfect location to wick up moisture prone areas.  The other is not as stretchy, but clearly is providing the support you need over the shoulders and down the back.  Material 4 is a soft elastic that criss crosses at the air vent.  I think this overall material placement and design is what sets this bra apart from your everyday bra and is quite impressive.
Zipper Front
The bra was easy to get on and off – the zipper especially helped when taking it off so you don't have to awkwardly pull the tight fitting piece up over your head.  The extra piece of material behind the zipper is also an added feature so you don't feel the metal zipper directly on your skin.  You may have to adjust that flap once on if you do feel the cold zipper.  Once adjusted though, it should be fine for the rest of the day.  The AlignMed logo on the zipper-pull is a nice designer touch as well.
Removable bra cups
Oh removable bra cups, you either love them or you hate them!  The nice thing about this style is that you can remove the bra cups if you wish.  There's nothing like having a cheap sports bra where the cups are sewn in but fold in half during washing and it's impossible to straighten them out without cutting a slit and fixing it or removing them all together.  No need to worry about that here!  The slits are large enough to get the cups in and out at your convenience.  I would suggest removing the cups before washing and throw them in the washing machine alongside the bra if you do intend to keep them.  If you don't like the extra cushion that the cups provide, just pitch them – the dual layered material in the front of the bra is thick enough to give you the support you need and to conceal any high beams during your workout!
Comfort
The bra is very comfortable and offers great support.  When I first started wearing it, I definitely noticed that some muscles in my upper back were sore for a few days.  It was a good sore, though, not a bad one.  After about a week of use, the soreness wore off, or at least it wasn't noticeable after that.  I can say that during my two weeks of repeated use, I found myself noticing that my posture was poor and I corrected it immediately.  The neurobands in the bra provided the support I need to align my spine and really did a great job at helping me train myself to use good posture.  Personally, I like the tightness of a sports bra for working out and light walks, but I'm not one to wear a sports bra all day long unless I'm on a hiking trip or some type of excursion where I'm being active and need to be in comfortable exercise clothes.  I do continue to wear this to the gym or during my evening walks, but will most likely not wear it all day every day moving forward.  If I were in the training or lifting industries full time, I think this would be a great product for females in those fields.  As for me, this is great durable bra that I will use several times a week at the gym and when I'm hiking in the mountains.
Double and Triple Stitching
Another nice feature on this bra is the double and triple stitching used in various seems.  You can see the triple stitching on the front near the shoulder where the powermesh materials meet the main front of the bra.  The double stitching can be found on the elastic trim that goes around the perimeter of the bra.  With so many stretchable fabrics in this piece, the reinforces seems will definitely ensure that the bra is durable and long lasting.
Material Content
The main body of the AlignMed bra is made up of 89% Nylon, 10% Spandex and 1% Olefin.  The materials in the back of the bra are 87% Nylon Spandex and 13% Polyester.  It is labeled as being Made in the USA.
Care Instructions
AlignMed suggests that the bra be washed in cold water on the gentle cycle and air dried.  Do not iron, dry clean, or use bleach.
How much does it cost?
The bra retails for $95 and in most cases standard priority shipping is $6.20.  The retail price may seem a bit high to most shoppers, but is actually in line with other high end performance wear.  You definitely get what you pay for and in this case, it's a high quality product that is extremely effective in promoting and maintaining good posture.
Where to Buy the AlignMed Bra
You can find the bra on their website or on Amazon.  It's available on Amazon Prime for those of you who prefer to shop on Amazon and save on shipping costs.
Other AlignMed Apparel
AlignMed designs several lines of men's and women's athletic and postural apparel.  The men's items include pullover and zipper posture shirts and shoe insoles.  Ladies' items range from zip up bras, pullover and zip up posture shirts, and athletic capris.  AlignMed is also currently in the process of releasing two more product lines -AlignPro and AlignTrek.
Q&A
Can I return the bra after 30 days of use?
The bra can be returned up to 30 days after your purchase if the product is in like-new condition.  You must go to the AlignMed website and print the return/exchange form provided.  Once you complete the form, you can return the bra back to the manufacturer for a refund or exchange.  AlignMed asks that the product be returned in the original packaging with all tags and informational packets.  Returns are not authorized on final sale items or custom orders.  AlignMed has the right to refuse any return or exchange.
If the return is due to a warranty issue or is defective, AlignMed will accept the product back within 60 days of your purchase.  If the bra can be repaired, it may be altered or repaired;  If it cannot be fixed, AlignMed will exchange the bra for a new one.
Can I put the bra in the washer and dryer?
AlignMed recommends that the bra be washed in cold water and hung to dry.  Doing this will ensure that the Neuroband technology will not be damaged in any way during drying.  They also suggest washing the bra separately so that zippers, buttons, velcro, etc. from other clothes do not interfere with the bra and damage it during washing.  From my personal experience, I always wash delicates on the gentle cycle with like- colors.  If I am pressed for time, sometimes I will dry delicates on low heat with other delicates and they usually turn out fine.
Will the bra conceal nicely under clothing?
The bra does conceal seamlessly under clothing like most undergarments.  If you are wearing a tight-fitted shirt you may be able to see the impression of the cutout hole in the back of the bra.
What other colors does the AlignMed bra come in?
The AlignMed bra is currently available in four colors: black, blue, nude, and white.
Why does the bra have a zipper?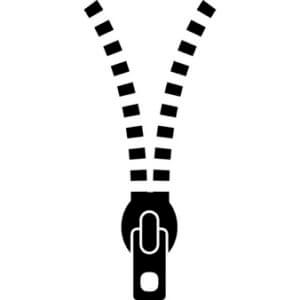 The zipper is an added design feature that makes dressing and undressing easier.  Simply zip up the bra when you put it on and unzip for removal.
Does it help to correct poor posture?
Yes, the bra helps to stimulate muscles and trains your spine to align correctly, thus retraining your muscles to practice good posture.
Will I feel sore after wearing the AlignMed bra?
You may experience soreness after wearing any of AlignMed's products, as they all can stimulate muscle groups that may not be used often.  The soreness is a good sign however, letting you know that specific postural muscles are being targeted and that the good posture training is already taking place.
Can I wear the bra all day long or just during workouts?
You can wear the bra as long as you want or as little as you need.  It is designed for all-day wear.  You can also wear the bra for a few hours and work up to several hour shifts you experience soreness for the first few wears.
Do the neurobands really work?
Yes!  You can actually feel the neurobands pulling the muscle groups when you wear it.  If you experience some soreness after or during wear, you know the neurobands are doing their job.
If my measurements are between sizes, should I size up or down?
AlignMed recommends that you size down if you are on the border.  Their products are meant to be tight-fitting yet still comfortable.  If you feel you made an error in choosing your size, you can always exchange it for another size that works best for you.
Why is the AlignMed bra so expensive?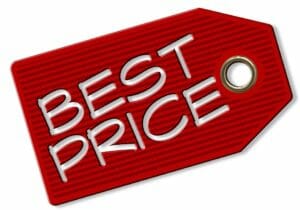 The AlignMed bra is a specialty item that not only supports your chest, but actually promotes good posture and healthy living.  It's a high end, effective orthopedic product, not to be confused with your standard everyday sports bra.
How long will the bra last?
The lifespan of the this product depends on repeated use and washing and drying care.  If worn all day for several days a week, it will most likely last for a year or more.  If cared for properly and used minimally several days a week, you should see years of life out of it.
Is the AlignMed bra covered under insurance?
At this time, the bra is not covered by insurance.  The only item that is covered by insurance is the SpinalQ – you can call AlignMed directly to see if your insurance qualifies.