☆☆☆☆☆ 4 Star Rating
Product description
When disassembled and laid out flat, the Xforce posture brace resembles a large letter "Y", spanning over six feet in length. The main body is made from a soft dual layer of felt-like material which is filled with a 1/4″ thick sheet of foam. The soft padded material used to make the main body also serves as an attachment surface for the Velcro adjustment straps to adhere to.
A densely woven cotton adjustment strap functions as an extension of the padded shoulder strap. A strip of rough Velcro hook material is sewn onto the ends of each strap and ultimately adheres to the soft shoulder pad material after passing through a plastic loop at the rear of the support.
Two 1.5″ plastic adjustment loops are bound together at opposing angles using a small piece of strapping material that is then sewn onto a strip of Velcro material. The loops, woven strap, and piece of Velcro create a separate unit which can be positioned anywhere along the center rear of the brace.
Overall, the Xforce appears well made using quality materials. Each piece is carefully stitched together, giving the brace a clean and solid appearance.
How does it works?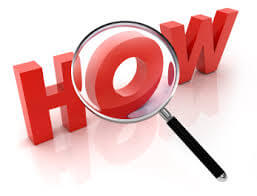 It's commonly believed that the "fix" for bad posture is to find a good posture brace and wear it every day. While doing so may give you the temporary appearance of good posture, it does not address the underlying causes of poor posture.
Truth be told, in most cases poor posture is simply a bad habit that gradually develops over time. For example, it can be caused by spending several hours each day at work leaning forward to get a better look at the computer screen. Another cause could be from spending a lot of time looking down at a smart phone, other electronic devices (known as tech neck) or slouched while seated.  Maybe a repetitive task at work has caused this issue? These are only a few reasons why we develop poor posture.
In order to correct bad posture we must correct the underlying issue by increasing our postural awareness. By constantly reminding yourself to keep your shoulder back and head up, the mind will eventually take over and perform these tasks without conscious thought. Over time, previously learned bad posture habits are replaced by better habits.
This is where a posture brace such as the Xforce can help. The Xforce is similar to most figure 8 clavicle braces on the market. When worn, it physically holds your shoulders back. Wear it for a couple of hours each day and your body will gradually relearn what good posture should feel like. Over time, you will notice an improvement in your posture as muscle memory takes over.
It's important to note that a posture support should be used as a training tool and not relied on for long term daily use. Once you have achieved better posture you may want to occasionally wear the brace as a reminder and to provide additional support.
Who makes the Xforce?

The Xforce is produced by Surgik LC which is based out of Broken Arrow, OK. The company is headed by Luis Hernandez who is listed as the owner. They sell this support along with several others under the affiliated company name Ubraces.
Surgik's primary business appears to be the manufacturing and selling of surgical equipment such as wound closures, sutures, stables, and forceps, among other surgical instruments.
The Claim
Surgik claims that their product is orthopedist designed. When used as instructed, they claim that it will align your shoulders, ultimately relieving chronic back and neck pain while improving posture. While they claim that this product was orthopedist designed, the company does not offer any insight into exactly who designed it.
Overall cost and sizes available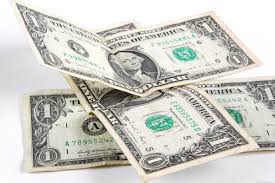 The Xforce currently sells for $19.95 with free 5-7 day ground shipping. You can upgrade the shipping to 2-5 day priority for an additional $6.50. In comparison to other posture supports, the overall cost is significantly less.
As for size, the manufacturer makes it easy by offering a one size fits all product. Ubraces recommends measuring the length from one armpit to the other before ordering. If the total length exceeds 30″ then it is unlikely that this product will fit.
Putting the Xforce to the test
After receiving my Xforce, I spent two weeks putting it to the test. My posture suffers most while seated behind my computer desk. This is where I spend several hours each day and is where I plan to spend most of my time testing this support.
Before being able to wear it, I fitted it using the instructions that were provided by the manufacturer.
Initial fitting process
The manufacturer suggests that some individuals will require assistance during the fitting process since adjusting the straps may be challenging by oneself. I however found the initial fitting process to be rather easy and was able to achieve a great fit without the any assistance.  As advised by the manufacturer, I used the following instructions to fit the Xforce:
Lay the brace out flat on a table with the product label facing towards you and feed the white cotton straps through each plastic buckle. The left strap goes through the left buckle while the right strap goes through the right buckle.
Using the Velcro backing, fasten each strap to the blue shoulder straps. The location in which you fasten the strap is not important at this time. You will however want to leave enough slack in the strap so that it can be fitted over the back.
Put the support on just as you would a backpack. Start by feeding one arm through the tension strap and then feed the other through. Remember, the "Xforce" seal should be facing out when worn properly.
Next, you will need to adjust each shoulder strap. For some, this may require the assistance of a helper. Unfasten and pull each tension strap until you feel your shoulders retract. The idea is to gently pull the shoulders slightly back in order to correct shoulder slump. Once in a comfortable position, fasten the adjustment straps onto the blue shoulder pad using the Velcro backing material. Keep in mind that tightening the straps too much can cut off blood circulation under the arms as well as cause discomfort. Be sure to adjust both straps equally.
If desired, you can adjust the buckle assembly up or down by pulling it off and fastening it in the desired position. For me, this was not necessary but is something that you should keep in mind.
 Day 1
Since it's not necessary to readjust the shoulder straps each time you take it off, the Xforce was easy to put on and take off once fitted.
One of the first things that I noticed was that the manufacturers instructions did not address the length of time that you should wear their brace. I've used several supports in the past that are similar in nature. Previous experience tells me that a posture support should be used for less than two hours each day. Doing so assists with training core muscle memory and ultimately helps to retrain your posture. Wearing a support for an extended period of time can cause you to become reliant on the support. If the support takes over the everyday function of your postural muscles these muscles can actually weaken and your posture will ultimately become worse.
Knowing this, I decided to wear the Xforce for approximately and hour and a half each day.
When initially worn, it was evident that the firm support provided by the Xforce was unparalleled in comparison to other posture braces on the market. It firmly held my shoulders back with little to no give. Almost all other braces currently being sold offer some degree of elasticity, however, this one did not.
Is this a desirable quality or not? My thoughts are that it depends on the application. Since my intentions were to use the brace while seated behind my computer, a nice firm support seems to be fitting.
During the first day I wore the brace for about an hour while at work. It undoubtedly provided excellent support while preventing my shoulders from slumping forward. The padded shoulder straps were a great feature that helped to prevent irritation and red marks on the skin.
The two week test
As with other posture supports that I have tried, I put the Xforce to the test for two weeks for about one to two hours each day.
There was a bit of a break-in period initially as my body adjusted to the newness of the support. Since I was accustomed to slouching forward in my seat, sitting up straight really seemed unnatural and a bit uncomfortable. Once I removed the brace each morning I would make an effort to sit up straight with my shoulders back against my seat. During the first week I was fairly successful at keeping my neck and shoulders back and avoiding slouching while seated.  I would however occasionally find my posture suffering once I removed the brace.
Wearing this support was a bit more comfortable towards the latter part of the second week. By this time I had become accustomed to wearing it and was able to tolerate it for a couple of hours each day. By the end of the second week I had noticed a dramatic improvement in my postural awareness and I experienced a bit of relief from neck and shoulder – just as advertised. By the end of the testing period I was convinced that this product was in fact effective.
Overall opinion
The Xforce posture brace was easy to fit, easy to use, and effective. The simple figure 8 design provided firm support, making forward shoulder slump physically impossible while wearing. Its rigid design makes it ideal for performing tasks while seated such as in an office setting while it can cause limitations when worn for more intricate tasks such as exercising or bending over to pick something up.
The material used to produce this support and the craftsmanship were better than expected considering it's ultra low price. Its durable construction leads me to believe that it will easily stand the test of time.
Being orthopedist designed and affordable are both desirable features.
If you are interested in concealing this support you should wear lose fitting clothing as the padded material will show through tight fitting clothing.
On the downside I found the shoulder straps to be a bit bulky around the armpit area. The bulkiness doesn't make it impossible to wear but is noticeable at times.
Overall, the Xforce offers a lot of bang for your buck. If you are in search of an inexpensive device that's great for office use then this product may be for you. If you are looking to spend a little more money and would like a support that allows you to move more freely then you may want to consider some of the other options that are available.
Pros vs. Cons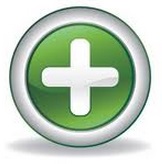 Pros
Inexpensive
Well built
Light weight
Orthopedist designed
One size fits all means no guessing your size
Padding straps makes it fairly comfortable to wear
Firm design makes it ideal for office environment
Simple design makes it easy to fit and adjust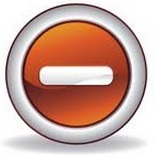 Cons
Slightly bulky under arms
Can limit movement during some activity.
Still Need Help Choosing a Posture Brace?
From posture supports and resistance trainers to biofeedback shirts, there are well over 100 products that are currently being sold in stores and online. With so many to choose from, finding one that delivers can be challenging to say the least.
After evaluating over 25 of the most popular products being sold, I have created this Posture brace comparison table which assigns a ranking to each product based on criteria such as comfort, effectiveness, innovativeness, durability, and cost.